Is your hair dry, damaged or both? It's often easy to mistake one for the other as both are similar in many ways. But hair thats been damaged due to chemical treatments and even heat styling require different treatments from dry hair that's been over-washed or exposed to sun damage. As always we at HairMNL believe you deserve the targeted remedies to match those needs. So find out in this article form Living Aveda, how you tell the difference and get the best vegan plant-powered care you deserve. 
The differences between damaged hair and dry hair are often very subtle, but they matter. It's important to take the time to find out exactly what your hair needs and to start incorporating the best products into your routine. At Aveda, they work with a team of scientists and artists who develop a series of tests to help you determine if your hair is in need of repair or hydration.
 What causes hair damage? 
Many factors contribute to hair damage. Environmental damage can be caused by UV rays and pollution. Heat styling from curling irons and blow-dryers and physical factors (like brushing, styling, detangling and extensions) can also put added stress on strands. Relaxers, perms and other chemical treatments along with hair coloring and bleaching can also cause damage.
 You can spot some damage just by looking at your hair and paying attention to how it behaves in different situations. Split ends or broken strands and variations in thickness are signs of hair damage.
 Damaged hair also may feel fragile, especially when wet and often reacts to the weather, getting frizzy in humidity or brittle in dry, cold environments. 
The elasticity test
Elasticity is how well your hair stretches and returns to its original length. Hair with good elasticity is stronger and more resilient. When hair is damaged, hair elasticity may be compromised, making it weak and prone to breakage.
This test helps determine elasticity and whether or not hair is in need of damage repair.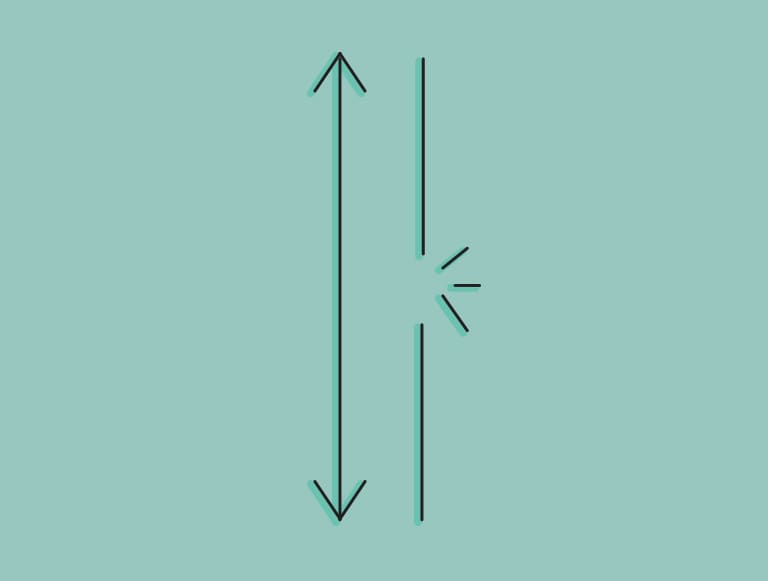 STEP 1: Start by holding a strand of wet hair securely at your scalp using two fingers.
STEP 2: With your other hand, gently pull the strand upwards and release the hair. 
STEP 3: If your hair stretches and easily breaks, you have poor elasticity and are experiencing damage. If your hair stretches and remains slightly stretched out, meaning it doesn't fully bounce back, you have medium elasticity. If your hair stretches and returns back to its normal state, you have good elasticity and likely little to no damage.
Still wondering if you're experiencing damage? Ask yourself these three questions:
• Do you color or chemically treat your hair?
• Does your hair break or split?
• Are your ends brittle or thinner? 
If you answered "'yes" to most of these questions, your hair is in need of repair. The botanical repair™ system is expertly formulated to help you address all of these issues.
How to fix damaged hair: botanical repair

™
The new botanical repair™ system is a range of at-home products and professional salon treatments that have been formulated for all hair types and textures, including color-treated and chemically processed hair. This unique 93% naturally derived* system builds strength and repairs damaged hair from the inside out.
Their quest for a higher standard in hair repair began with their team of renowned scientists who searched the world for the most powerful plant actives. The team then spent six years testing them until they uncovered the exact sequence that repairs the three key layers of hair.
SHAMPOO AND CONDITIONER FOR DAMAGED HAIR
Their sulfate-free cleanser botanical repair™ strengthening shampoo works to strengthen and repair while gently cleansing to remove excess sebum, product build-up and pollution. For conditioning and detangling, reach for the botanical repair™ strengthening conditioner. Together the shampoo and conditioner repair damaged hair while preventing future breakage.
PROTECT AND REPAIR DAMAGED HAIR
For protection against heat up to 450°F and UV damage (the drying effects of the sun), apply the botanical repair™ strengthening leave-in treatment from roots to ends. This plant-powered treatment instantly detangles hair and reduces breakage.
The botanical repair™ intensive strengthening masques, available in light and rich, leave hair visibly healthier, softer and shinier after just one use. These masques help to multiply bonds at the hair's interior layer for deep, transformational repair.
With the botanical repair™ system, the end result is hair that looks and feels healthier, softer and shinier.
What causes dry hair?
 Like damaged hair, there are a number of factors and situations that can lead to dry hair. Over-washing, sun exposure, extreme heat, chlorine and heat styling are just a few of the ways hair can become dehydrated and depleted of lipids. Lipids are the part of your hair shaft that helps keep it healthy, shiny, manageable and strong. 
Typically, dry hair lacks shine and is not smooth, soft or glossy in appearance. It can tangle easily and has the same appearance or thickness from root to tip.
Some people have consistently dry hair for their entire lives. For others, it happens gradually with age or is impacted by a change in environment, location or the seasons.
The hydration test
Porosity affects the hair's ability to absorb and retain moisture. It also plays a big part in how much hydration the hair needs. This test is used to determine whether or not your hair would benefit from products formulated to hydrate and replenish.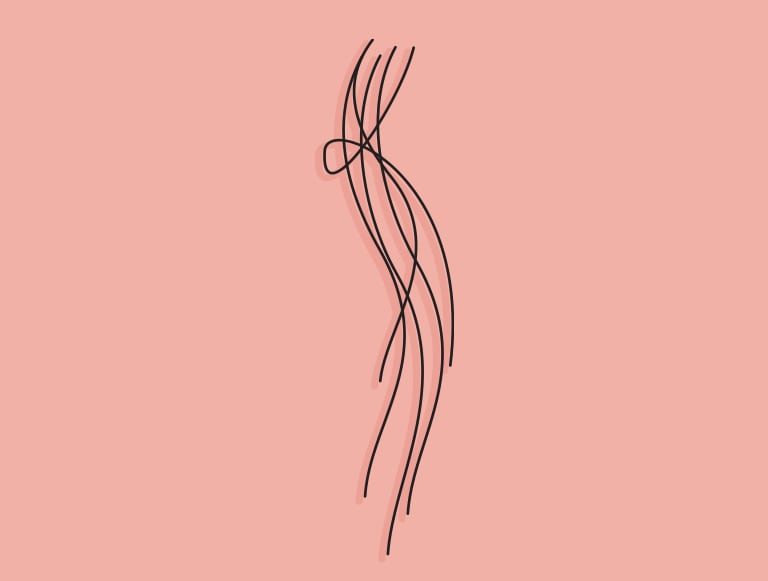 STEP 1: Start by holding a section of dry hair between your thumb and forefinger.
 STEP 2: Lightly backcomb by sliding your fingers along the hair from the ends to the scalp.
STEP 3: If your hair feels rough and backcombs easily, it is porous and lacking moisture.
 If you're still unsure if your hair is in need of hydration, ask yourself these questions:
• Is your hair rough from roots to ends?
• Does your hair tangle easily?
• Do you have a dry scalp?
 If the answer is "yes" to most of the above questions, your hair needs hydration. The nutriplenish™ collection is a hyper hydrating hair care line that replenishes dry and depleted hair. 
How to fix dry hair: nutriplenish

™
 With nutriplenish™, Aveda developed an intensely hydrating collection using nature's most nutrient-dense superfoods to give you lush, visibly healthy and manageable hair. These 94% naturally-derived* formulas are powered by its superfood complex that is packed with hydrating ingredients such as organic pomegranate oil, coconut oil and mango oil. 
In order to cater to every hair type and texture, Aveda created two nutriplenish™ collections, light moisture and deep moisture.
 LIGHT MOISTURE
Light moisture features lighter formulas with fast-absorbing oils that smooth and hydrate dry hair. Ideal for fine to medium hair, the nutriplenish™ shampoo: light moisture, nutriplenish™ conditioner: light moisture and nutriplenish™ leave-in conditioner provide softness and manageability while keeping hair looking healthy.
DEEP MOISTURE
For medium to thick hair, the rich and decadent deep moisture collection contains 50% more nourishing butters than the light moisture collection. The nutriplenish™ shampoo: deep moisture, nutriplenish™ conditioner: deep moisture and nutriplenish™ leave-in conditioner work together to deliver hydration while keeping hair soft and free from tangles.
To maximize moisture, turn to the nutriplenish™ multi-use hair oil. Featuring a 100% naturally derived* blend of five power oils, this multipurpose oil delivers nutrient-powered hydration and shine for all hair types and textures. The concentrated blend of avocado oil, jojoba oil, mango oil, coconut oil and organic pomegranate seed oil instantly nourishes and conditions each individual hair strand, restoring brittle and depleted hair.
No matter which nutriplenish™ collection you choose, the result is the same: lush, visibly healthy, manageable hair.
How to address hair that is damaged and dehydrated
When hair becomes severely damaged, it is unable to hold hydration, meaning it's both dry and damaged. What can you do? Start by addressing the damage first. 
Focus on repairing and strengthening the hair using botanical repair™ to repair damage from the inside out. Repeat the elasticity test if you want to assess improvements.
Once your hair's structure is restored, you can focus on restoring hydration and adding moisture with nutriplenish™.
 These two collections will work together to give you visibly healthier hair. At the end of the day, that's what it's all about.
There you have it. Hope this article helped you find out which high-performance hair remedy to fit your dry or damaged hair. If you still need more help or have more questions, chat with our experts, who can recommend not just a products but a routine that maximizes results. Message us today. 
Source: www.Aveda.com
 https://www.aveda.com.au/living-aveda-article-damaged-vs-dry-hair