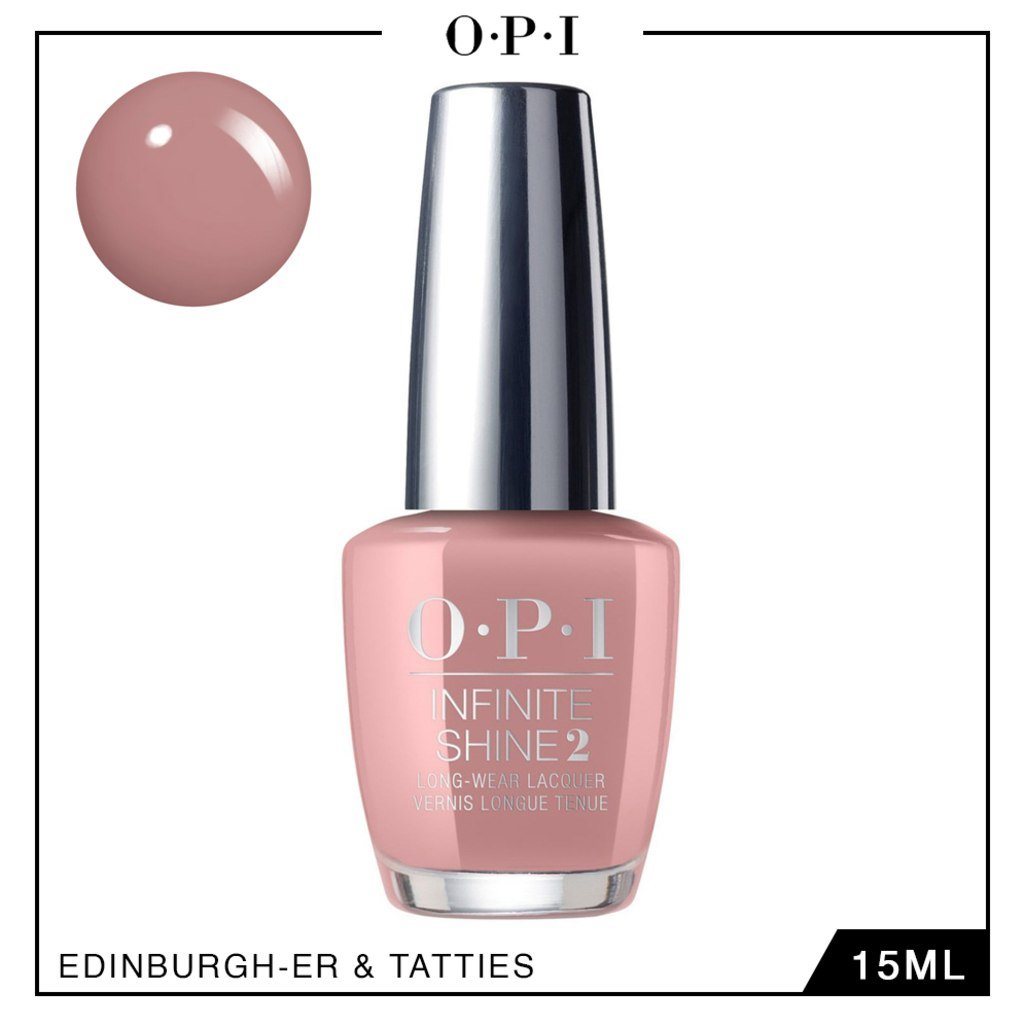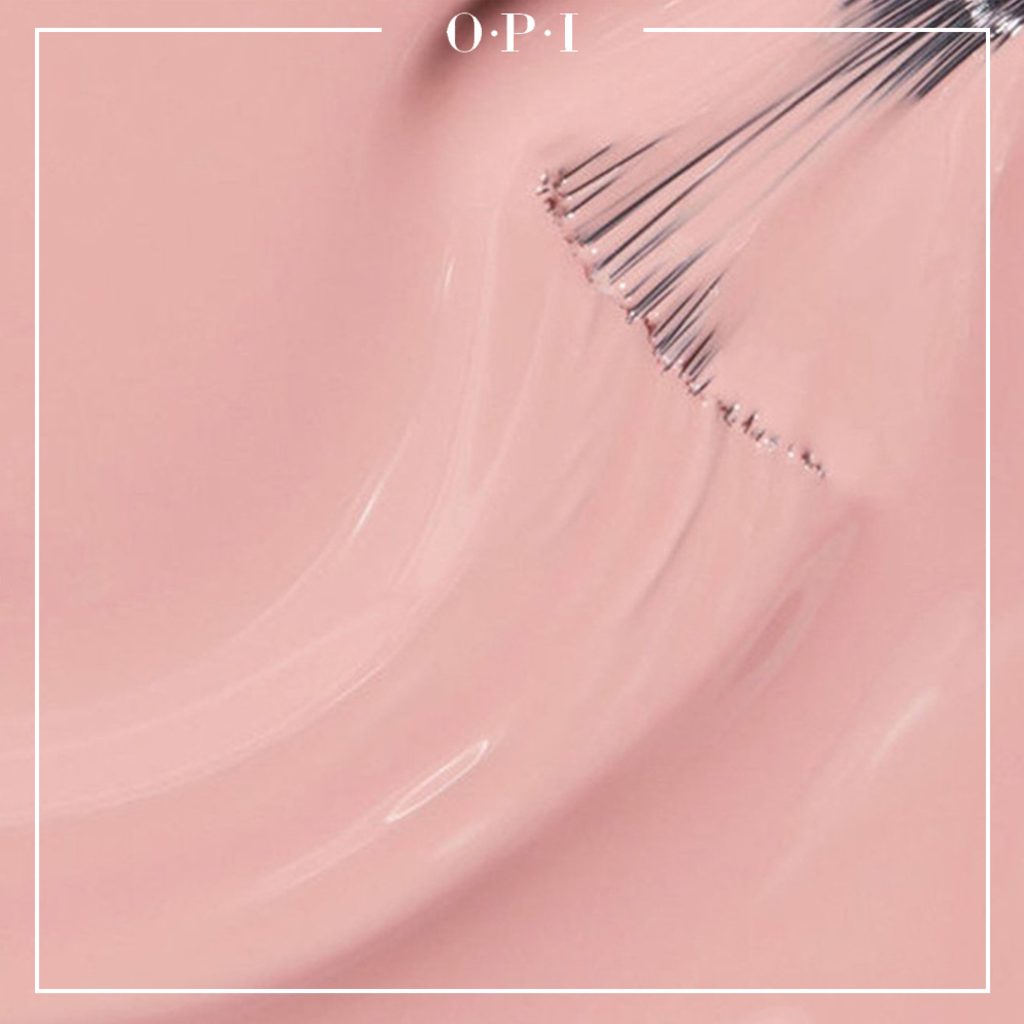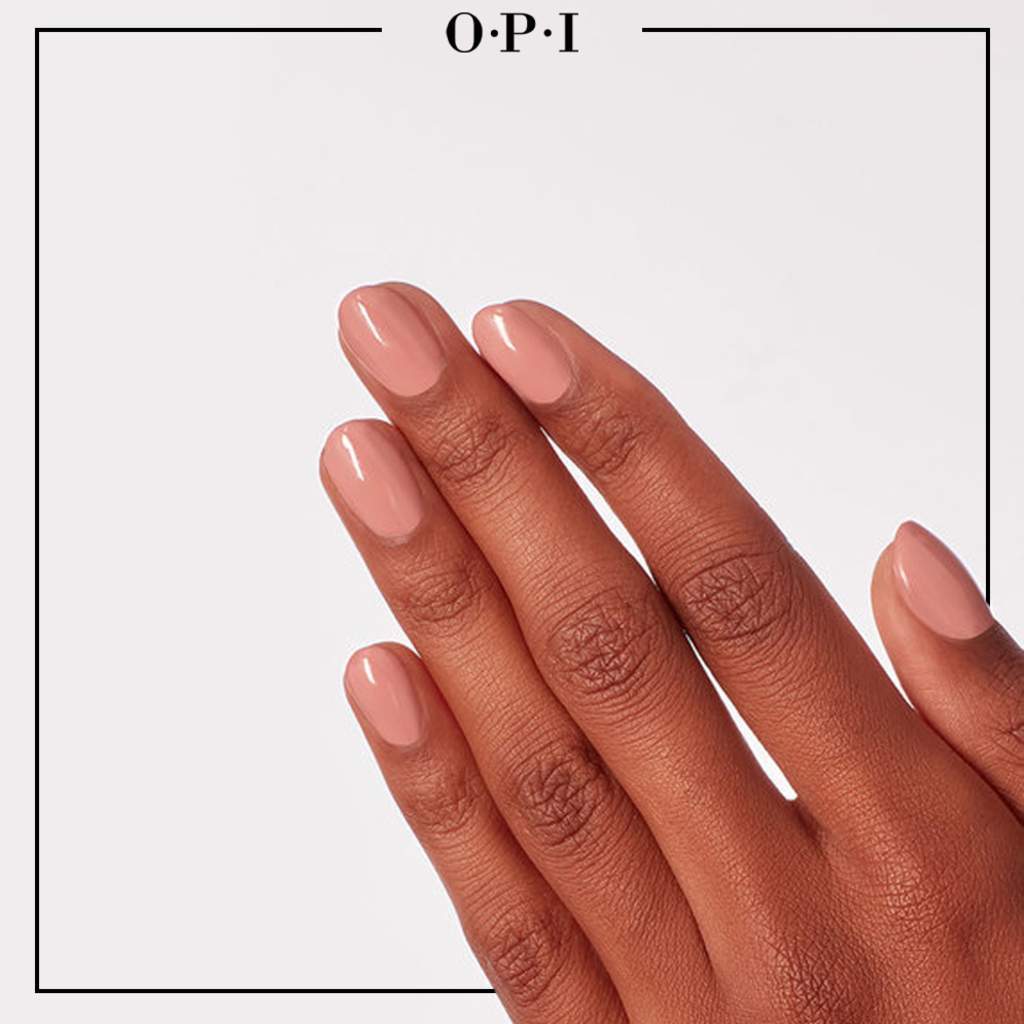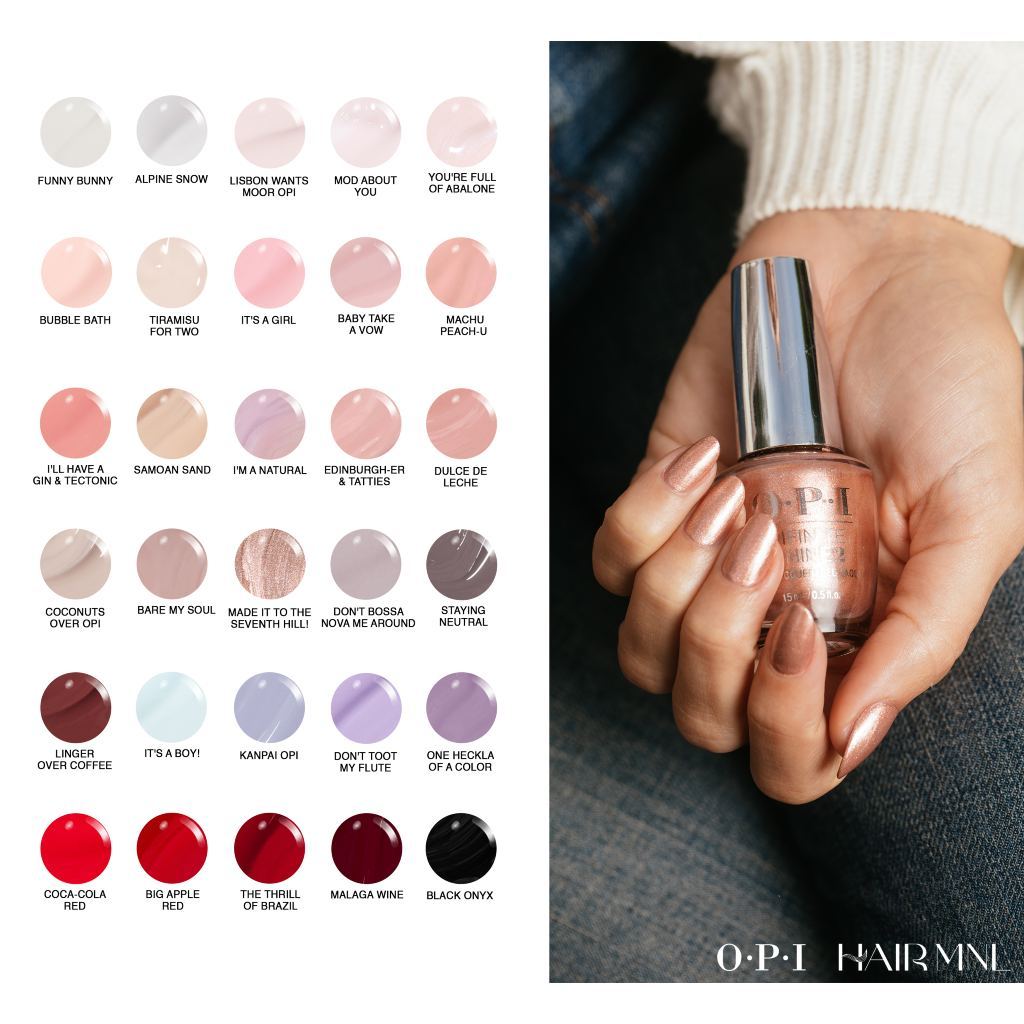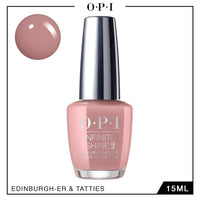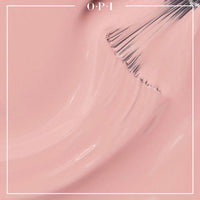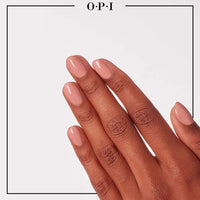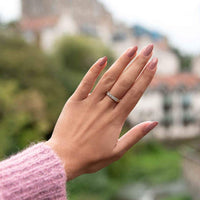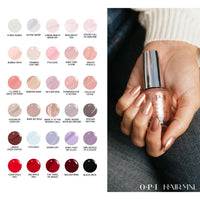 OPI Infinite Shine in Edinburgh-er & Tatties
Satiate your appetite for color with this yummy Long Lasting Nail Polish classic from OPI.
Get your fill of this well-rounded color. Great for day and night looks.
OPI Infinite Shine is a 3 step system to long-lasting nail polish color. With OPI's ProStay Technology, this polish remains vibrant for up to 11 days.
Scotland Collection • Edinburgh-er & Tatties
<div style="text-align: left;" data-mce-style="text-align: left;">
<ul>
<li>Stay-true color and shine for up to 11 days of wear with ProStay Technology.</li>
<li><span data-mce-fragment="1">Gel-like high shine finish.</span></li>
<li><span data-mce-fragment="1">Applies and removes easily like a regular nail polish.</span></li>
<li><span data-mce-fragment="1">No UV or LED light needed.</span></li>
</ul>
</div>
<div style="text-align: left;" data-mce-style="text-align: left;">
</span>
<div style="text-align: left;" data-mce-style="text-align: left;">
<ol>
<li><span data-mce-fragment="1">Properly prep your natural nail for long lasting nail polish to ensure lacquer adhesion.</span></li>
<li>Apply one coat of<span> </span><a title="HairMNL OPI Infinite Shine ProStay Primer Base Coat" href="https://www.hairmnl.com/products/opi-infinite-shine-prostay-primer-base-coat" target="_blank" data-mce-href="https://www.hairmnl.com/products/opi-infinite-shine-prostay-primer-base-coat"><span style="text-decoration: underline;" data-mce-style="text-decoration: underline;">Infinite Shine Primer</span></a>.</li>
<li>Shake long lasting nail polish shade of choice before application to properly mix pigment (this will help avoid streakiness).</li>
<li>Apply two thin coats of<span> </span><strong>Infinite Shine</strong><span> </span>to each nail. Brush some polish at the nail's free edge to cap the nails and help prevent chipping.</li>
<li>Lastly, apply one coat of<span> </span><a title="HairMNL OPI Infinite Shine ProStay Gloss Top Coat" href="https://www.hairmnl.com/products/opi-infinite-shine-prostay-gloss-top-coat" target="_blank" data-mce-href="https://www.hairmnl.com/products/opi-infinite-shine-prostay-gloss-top-coat">Infinite Shine Gloss</a>. Also cap the free edge with Infinite Shine Gloss.</li>
</ol>
<iframe width="560" height="315" src="https://www.youtube.com/embed/e7P5ibdCLNw" data-mce-src="https://www.youtube.com/embed/e7P5ibdCLNw" frameborder="0" allow="accelerometer; autoplay; encrypted-media; gyroscope; picture-in-picture" allowfullscreen=""></iframe><span> </span><meta charset="utf-8">
<br>Ethyl Acetate, Butyl Acetate, Nitrocellulose Propyl Acetate, Tosylamide/Formaldehyde Resin, Isopropyl Alcohol, Trimethyl Pentanyl Diisobutyrate, Triphenyl Phosphate, Ethyl Tosylamide, Camphor, Stearalkonium Bentonite. Other components present is less than 1% concentration.</div>
</div>
</div>