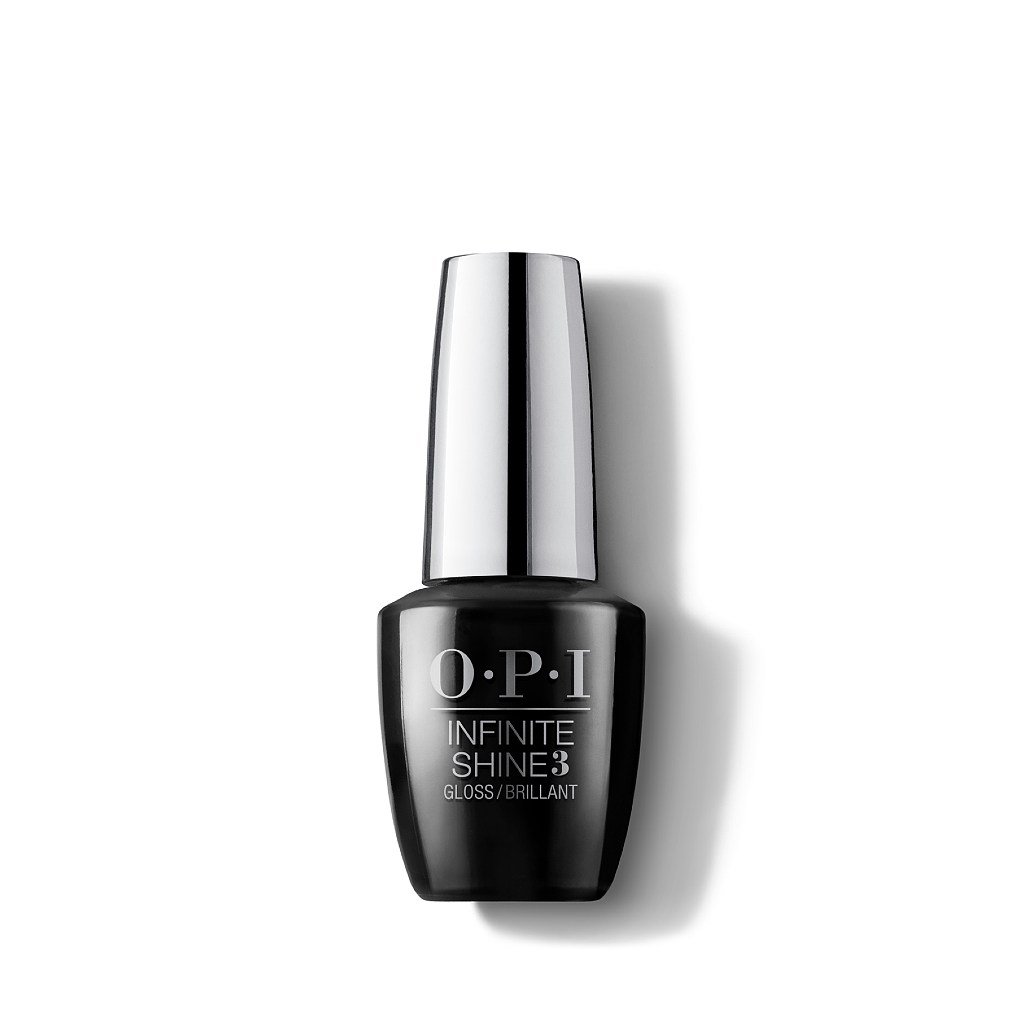 OPI Infinite Shine ProStay Gloss Top Coat
OPI's go-to top coat for Infinite Shine long wear nail polish, made with ProStay technology to achieve longer wear and higher shine.
OPI Infinite Shine
is a 3 step system to long-lasting nail polish color. With OPI's ProStay Technology, this polish remains vibrant for up to 11 days.
<br>
</div>
<div style="text-align: left;" data-mce-style="text-align: left;">Together, the <strong>Infinite Shine ProStay Primer and Gloss</strong> provide:</div>
<div style="text-align: left;" data-mce-style="text-align: left;">
<ul>
<li>Optimum sticking power.</li>
<li>Less chipping.</li>
<li>60% higher gloss retention.</li>
<li>25% higher shine.</li>
</ul>
</div>
<div style="text-align: left;" data-mce-style="text-align: left;">Use them with one of Infinite Shine's shades for up to 11 days* of gel-like wear and shine.</div>
<div style="text-align: left;" data-mce-style="text-align: left;">
</span></div>
<div style="text-align: left;" data-mce-style="text-align: left;">
<meta charset="utf-8"> <strong data-mce-fragment="1">1. Prime</strong><span data-mce-fragment="1"> - Apply one coat of the </span><a href="https://www.hairmnl.com/products/opi-infinite-shine-prostay-primer-base-coat" title="HairMNL OPI Infinite Shine ProStay Primer Base Coat" data-mce-fragment="1" data-mce-href="https://www.hairmnl.com/products/opi-infinite-shine-prostay-primer-base-coat" target="_blank"><span style="text-decoration: underline;" data-mce-fragment="1" data-mce-style="text-decoration: underline;">OPI Infinite Shine Primer</span></a><span data-mce-fragment="1"> base coat nail polish to properly prepped nails.</span><br data-mce-fragment="1"><strong data-mce-fragment="1">2. Color</strong><span data-mce-fragment="1"> - Apply two coats of OPI Infinite Shine color. Ensure proper dry time between coats.</span><br data-mce-fragment="1"><strong data-mce-fragment="1">3. Gloss</strong><span data-mce-fragment="1"> - Finish with one coat of </span><strong data-mce-fragment="1">OPI Infinite Shine Gloss</strong><span data-mce-fragment="1"> top coat for a durable finish that cures to a mirror shine in natural light.</span>
</div>
<div style="text-align: left;" data-mce-style="text-align: left;">
<br>
<ol></ol>
<iframe src="https://www.youtube.com/embed/e7P5ibdCLNw" height="315" width="560" allowfullscreen="" allow="accelerometer; autoplay; encrypted-media; gyroscope; picture-in-picture" frameborder="0"></iframe>
</div>
<div style="text-align: left;" data-mce-style="text-align: left;">Ethyl Acetate, Butyl Acetate, Cellulose Acetate Butyrate, Isopropyl Alcohol, Acetyl Tributyl Citrate, HEA/IPDI Isocyanurate Trimer/PG Crosspolymer, Hydroxyethyl Acrylate/IPDI/PPG-15 Glyceryl Ether Copolymer, Ethyl Trimethylbenzoyl Phenylphosphinate, Di-HEMA Trimethylhexyl Dicarbamate, Isosorbide Dicaprylate/Caprate, Trimethylpentanediyl Dibenzoate, CI 60725 (Violet 2).</div>