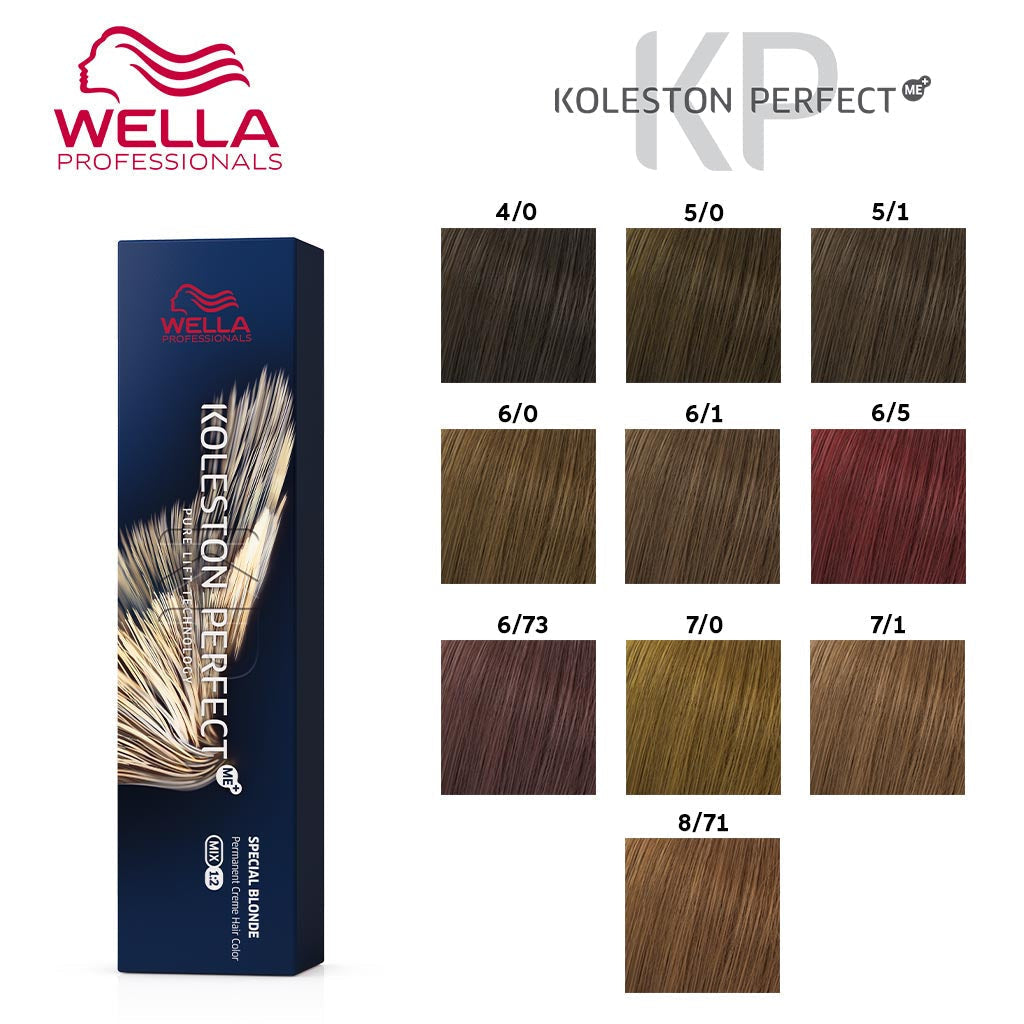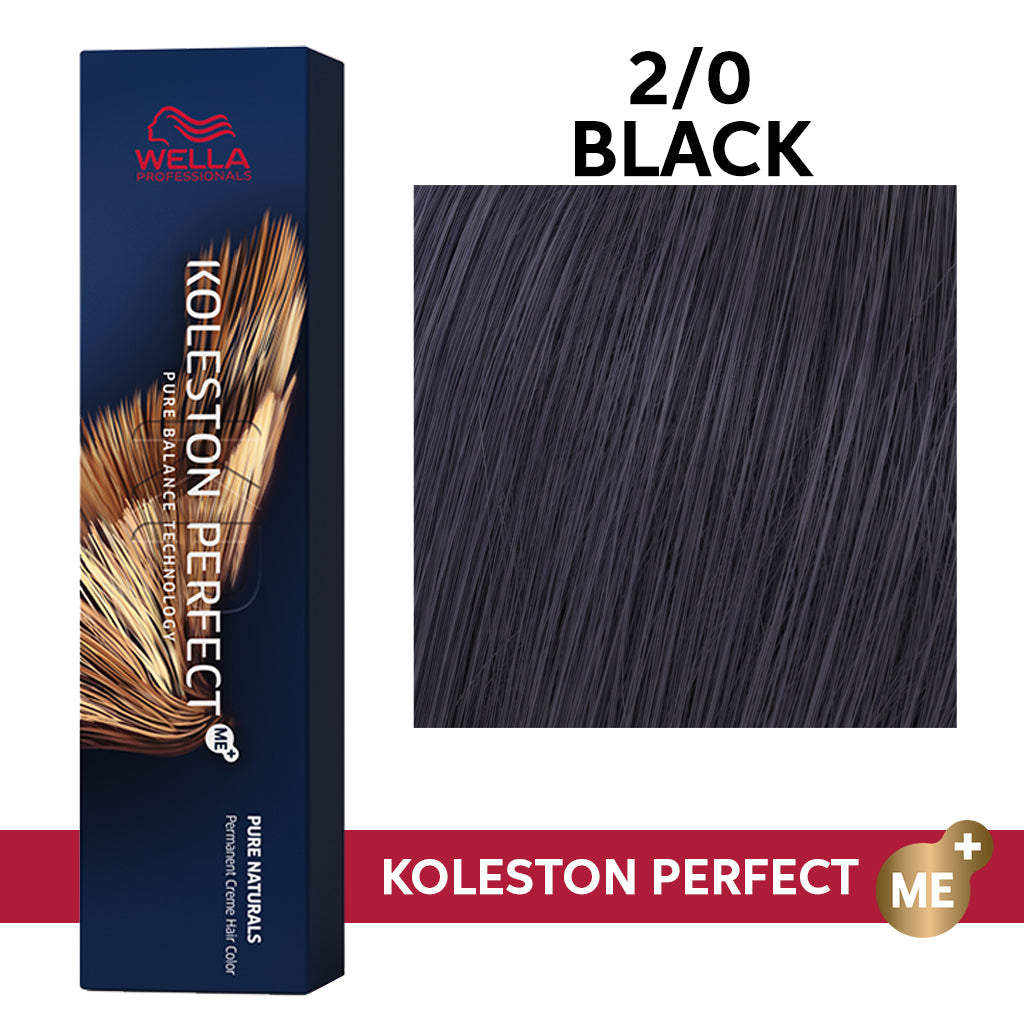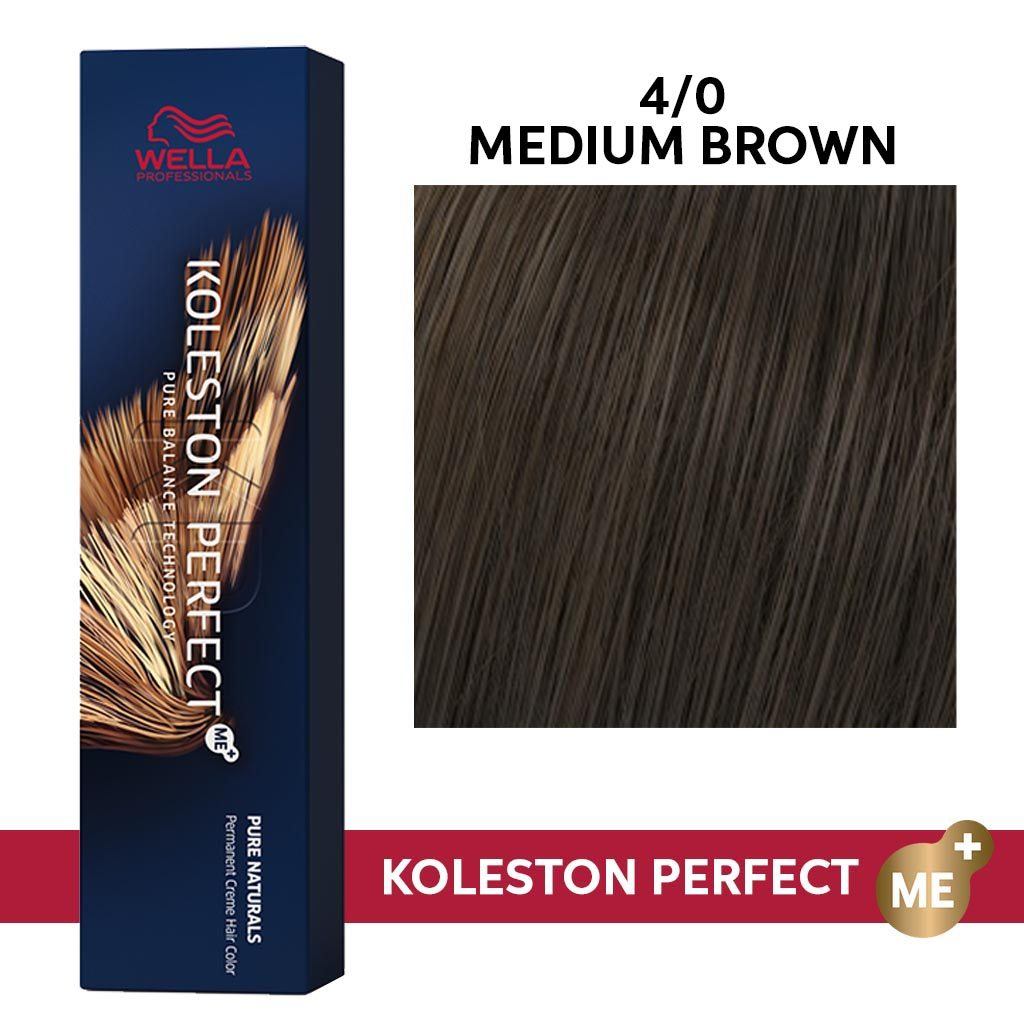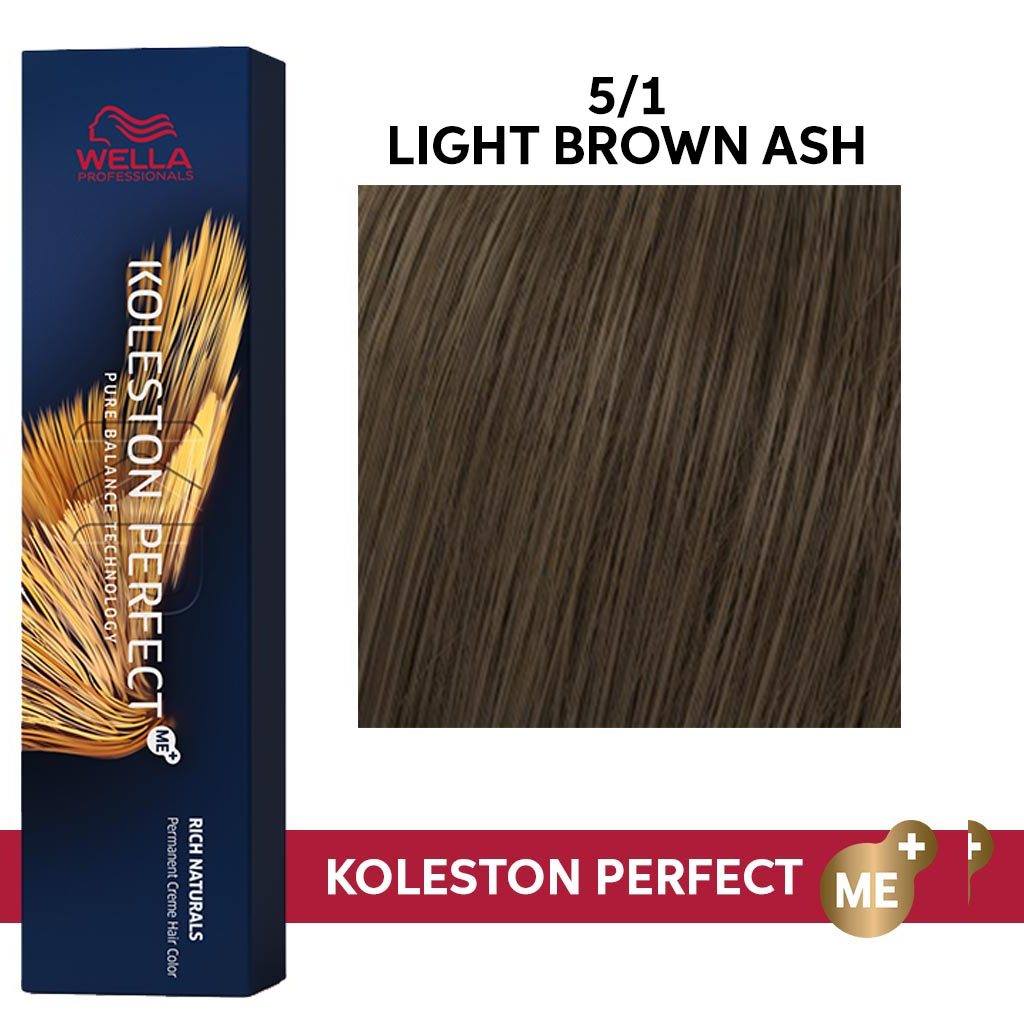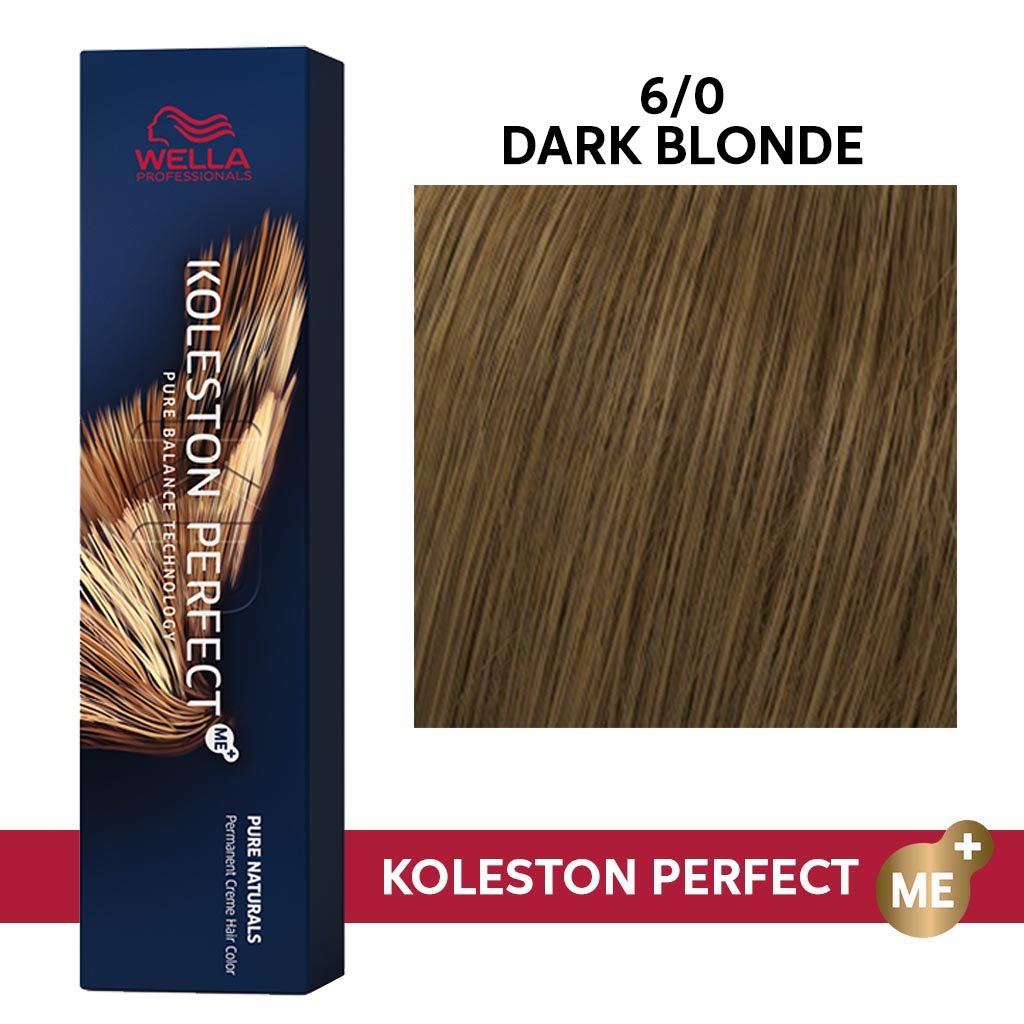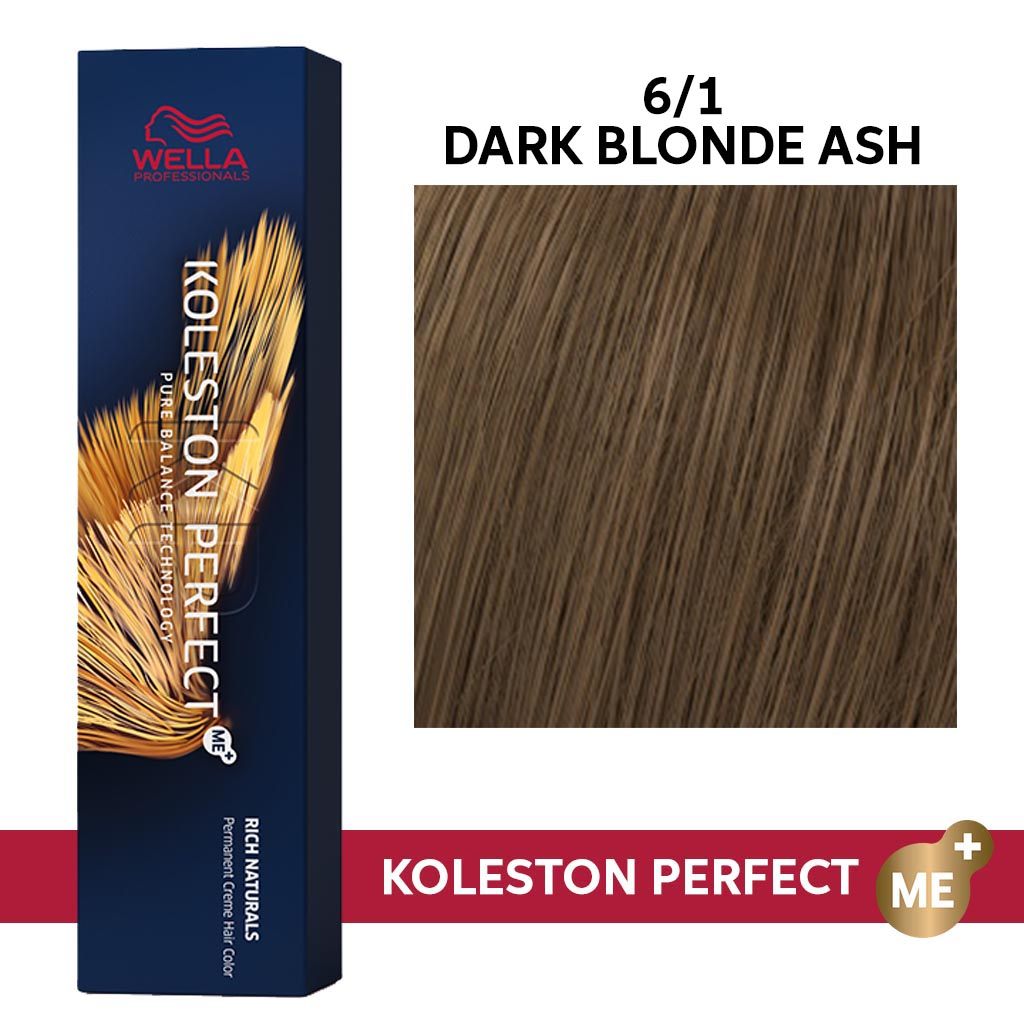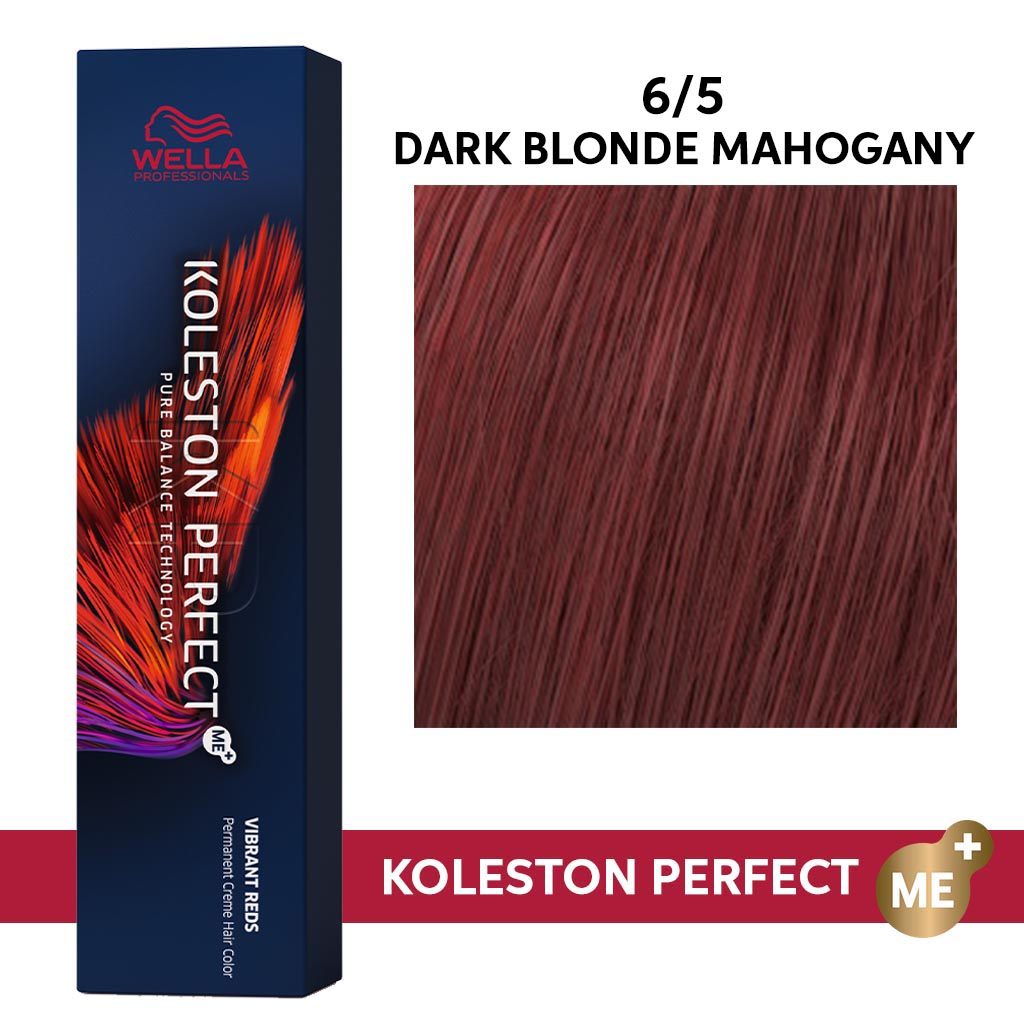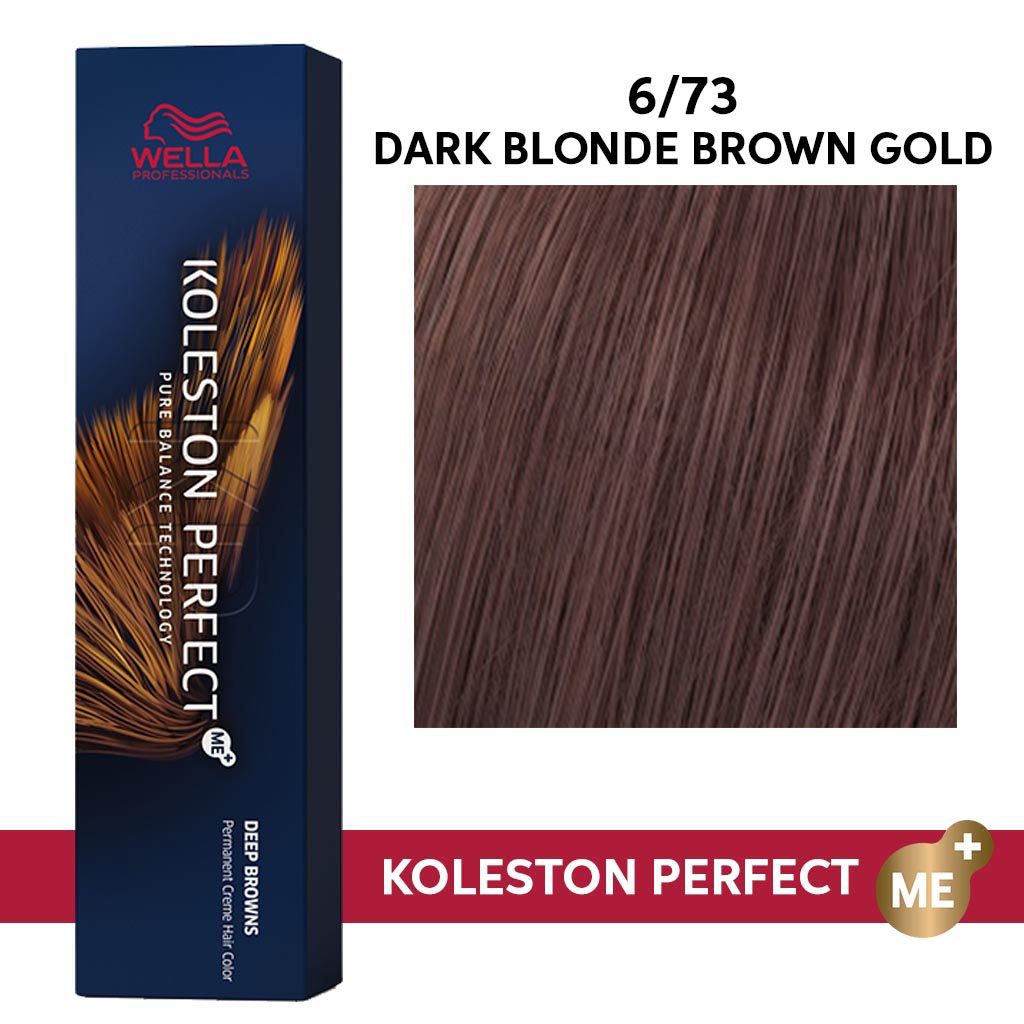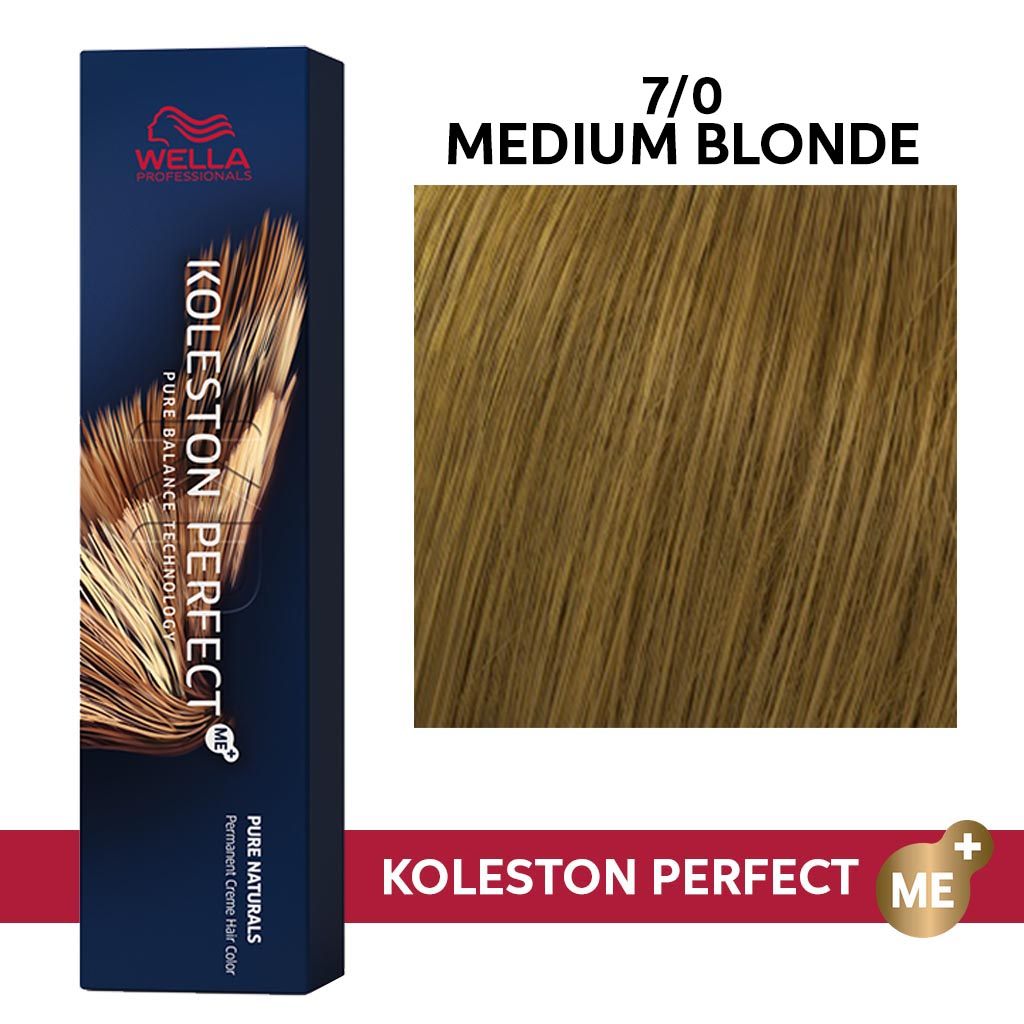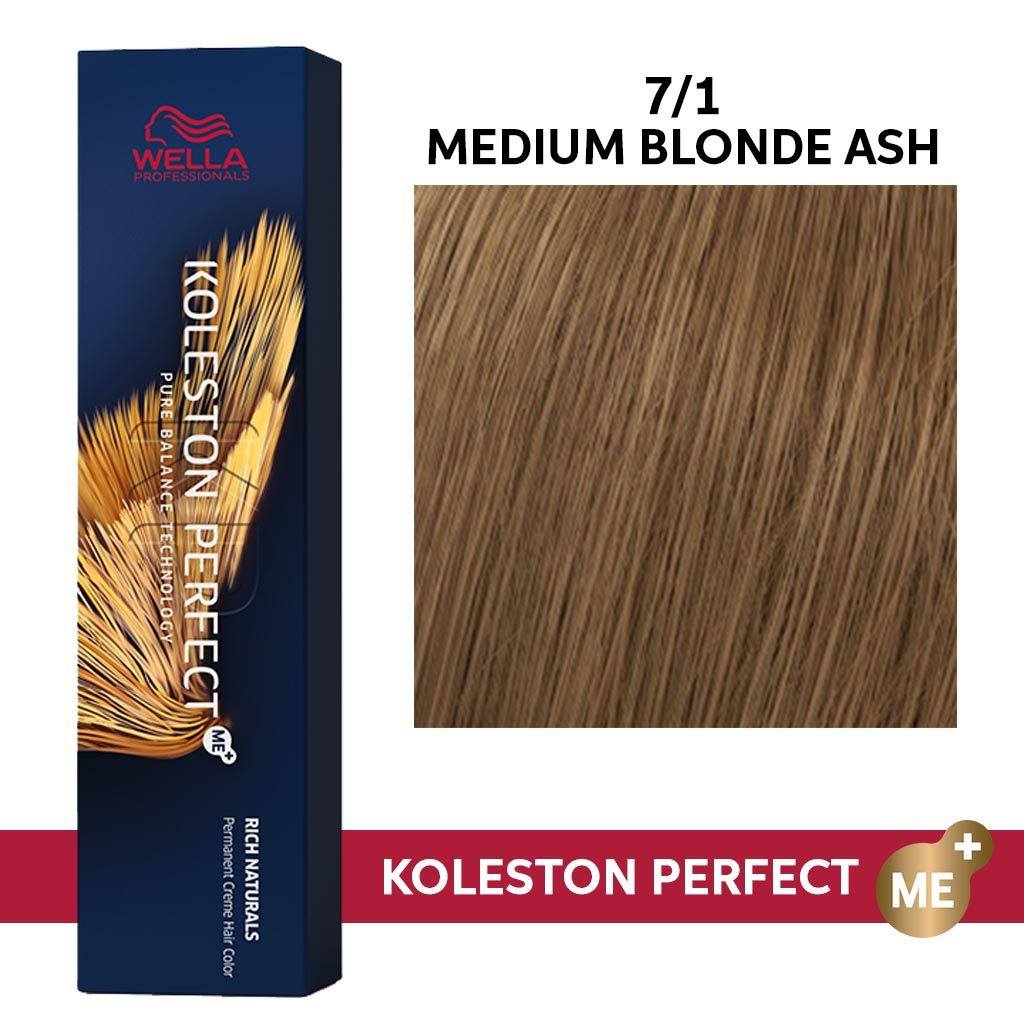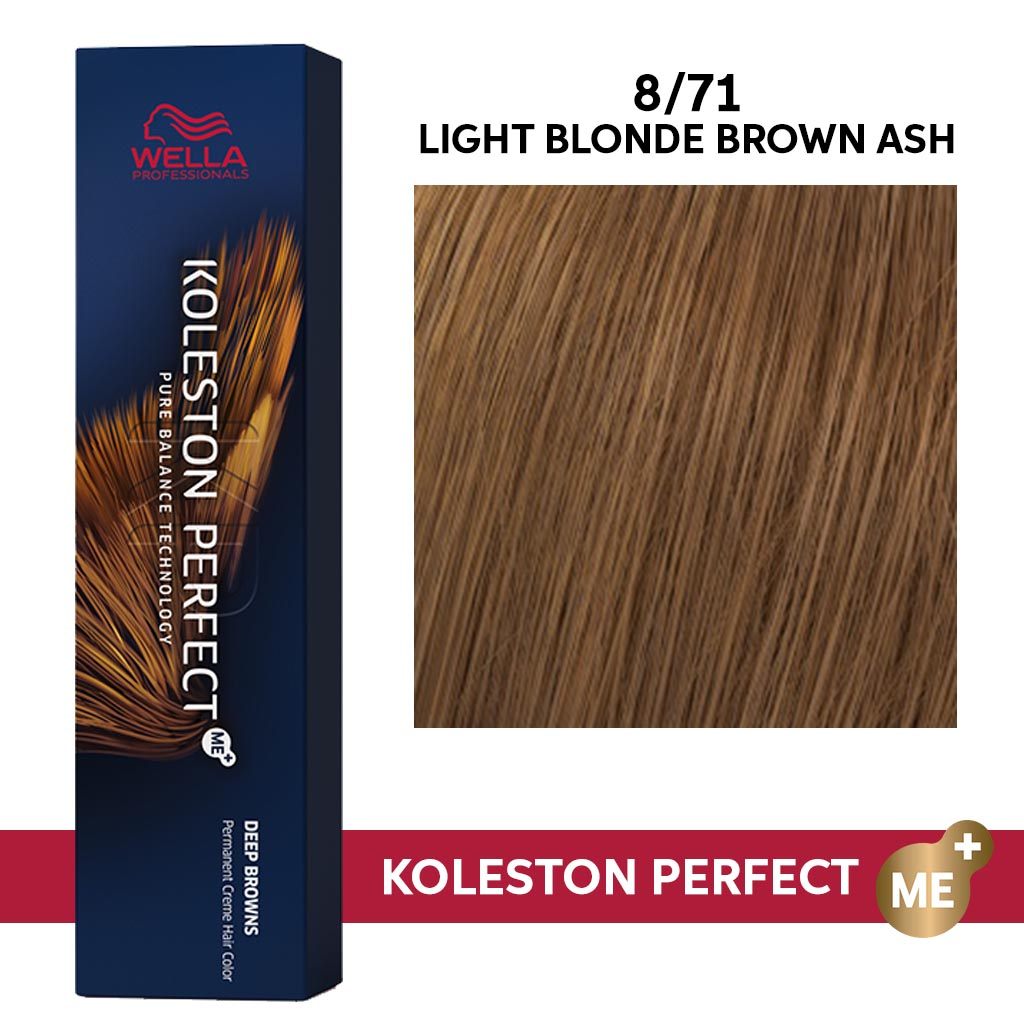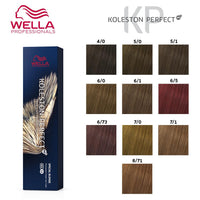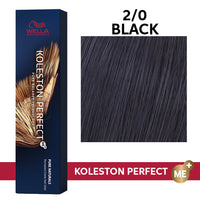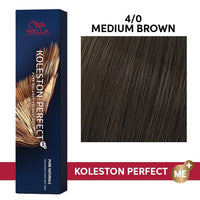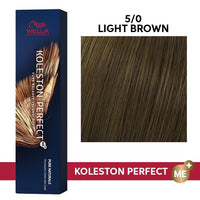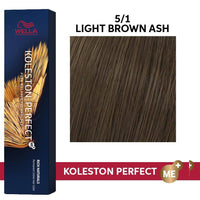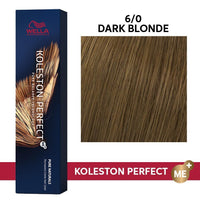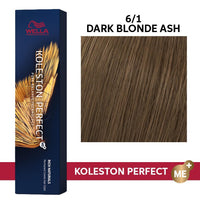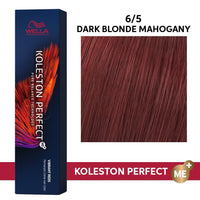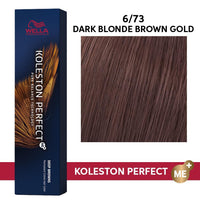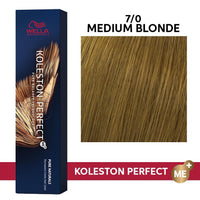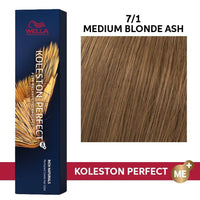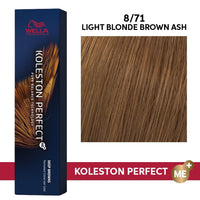 Wella Professionals Koleston Perfect PPD-Free Permanent Hair Color Set (20-Vol Developer 1L) - All Shades
INCLUSIONS: (1) Wella Professionals Koleston Perfect Permanent Hair Color Tube 60ml, (1) Welloxon Perfect 20-Vol 6% Creme Developer 1L
Koleston Perfect with ME+ is the first professional hair color brand to feature breakthrough technologies.
Pure, balanced color results with natural depth and shine.
ME+ reduces the risk of developing a new allergy to hair color.*
Reduced formation of free radicals for irresistible hair quality.**
Free of animal derived ingredients.***
The best hair color results will always come from salon professionals. These products are intended to be used under a hairdresser's supervision. Please consult your hair stylist for the recommended hair colorant and developer to achieve your desired result.
For inquiries on color recommendations or product usage feel free to send us a message at HairMNL.
<p style="margin-left:0px;"><strong>TECHNOLOGY</strong><br>The <strong>Pure Balance Technology</strong> is designed to minimize the formation of free radicals during the color formation by deactivating impurities like metals present in hair. Free radicals interfere with the color formation during the color development and are a key cause to hair damage. With Pure Balance Technology, the result is even pure color results with natural depth and shine and significantly less hair damage, color after color.**</p><p style="margin-left:0px;">Meanwhile, the <strong>ME+ technology</strong> is a scientific breakthrough designed to replace extreme sensitizers, PPD and PTD, reducing the risk of developing a new allergy to hair color*. First patented in the 19th century, PPD and PTD had been the leading ingredients in permanent hair color for over 130 years.</p><p style="margin-left:0px;"><strong>BENEFITS</strong></p><ol><li><strong>Color - </strong>Pure, balanced color results with natural depth and shine.</li><li><strong>Condition - </strong>Significantly less hair damage color after color.</li><li><strong>Ingredient-conscious</strong></li></ol><ul><li>Free of PPD and PTD.</li><li>Up to 60x less likely to develop a new allergy to hair color-free and fragrance-fee.</li><li>Long lasting, durable permanent color.</li><li>Hydration and nourishment.</li><li>Boosted softness and shine.</li></ul><p style="margin-left:0px;"><i>*For people not allergic to hair colorants.</i><br><i>Although the risk of developing new allergy is reduced, there remains a risk of allergic reaction that can be severe. Always ask your stylist to perform an Allergy Alert Test 48h before each coloration. Strictly follow safety instructions. ME+ is present in specific shades of Pure Naturals, Rich Naturals, Vibrant Reds, Special Blondes and Deep Browns of the Koleston Perfect brand.</i></p><p style="margin-left:0px;"><i>** Versus previous Koleston Perfect. Valid for Koleston Perfect with Pure Balance Technology.</i><br><i>*** Does not apply for Koleston Perfect Special Blonde.</i></p>
<p style="margin-left:0px;"><strong><u>PREPARATION</u></strong></p><ul><li>Mixing ratio: 1:1 (60ml of colorant for every 60ml developer). It is best to use a <a href="https://www.hairmnl.com/products/measuring-cup">measuring cup</a> or <a href="https://www.hairmnl.com/products/digital-weighing-scale">weighing scale</a> for accuracy.</li><li>Combine with <a href="https://www.hairmnl.com/products/wella-professionals-wellexon-perfect-developer">Welloxon Perfect Developer</a> for outstanding pure color results.<ul><li>20-Volume 6%<br><ul><li>Levels of Lift: 1 level</li><li>Usage:<ul><li>Coverage of grey hair</li><li>Same depth or darker</li></ul></li></ul></li></ul></li></ul><p style="margin-left:0px;"><strong><u>APPLICATION</u></strong></p><p style="margin-left:0px;"><strong>NATURAL HAIR/ VIRGIN HAIR</strong><br><i>20-Volume 6%</i></p><p style="margin-left:0px;"><strong>Step 1 - Formulation</strong><br>Mix equal part of Koleston Perfect ME+ Color tube and <u>6% Welloxon Perfect Developer</u>. (Ratio 1:1)</p><p style="margin-left:0px;"><strong>Step 2 - Application</strong><br>Apply Mixture to the roots and develop.</p><p style="margin-left:0px;"><strong>Step 3 - Timing</strong></p><ul><li>Pure Naturals/ Rich Naturals/ Deep Browns: 20 min</li><li>Vibrant Reds: 20 min</li></ul><p style="margin-left:0px;"><strong>Step 4 - Rinsing</strong><br>Emulsify and rinse thoroughly.</p><p style="margin-left:0px;"><strong>REGROWTH</strong></p><p style="margin-left:0px;"><strong>Step 1 - Formulation</strong><br>Mix equal part of Koleston Perfect ME+ Color tube and <u>6% Welloxon Perfect Developer</u>. (Ratio 1:1)</p><p style="margin-left:0px;"><strong>Step 2 - Application</strong><br>Apply to dry/unwashed regrowth.</p><p style="margin-left:0px;"><strong>Step 3 - Timing</strong></p><ul><li>Pure Naturals/ Rich Naturals/ Deep Browns: 30 min</li><li>Vibrant Reds: 60 min</li></ul><p style="margin-left:0px;"><strong>Step 4 - Rinsing</strong><br>When development is complete, spray with water and comb through. Rinse thoroughly.</p><p style="margin-left:0px;"><strong><u>AFTERCARE</u></strong><br>Use <a href="https://www.hairmnl.com/products/wella-professionals-invigo-color-brilliance-duo"><u>Invigo Color Brilliance Shampoo and Conditioner</u></a> for Color Protection and Vibrancy that lasts up to 7 weeks.</p><p style="margin-left:0px;"><span style="color:rgb(172,95,78);"><i><strong>The best hair color results will always come from salon professionals. These products are intended to be used under a hairdresser's supervision. Please consult your hair stylist for the recommended hair colorant and developer to achieve your desired result.</strong></i></span></p><p style="margin-left:0px;"><span style="color:rgb(172,95,78);"><i><strong>For inquiries on color recommendations or product usage feel free to </strong></i></span><a href="https://m.me/1851287355094336?ref=messenger_commerce_1163199097047119_https://www.hairmnl.com/"><span style="color:rgb(172,95,78);"><i><strong>send us a message at HairMNL</strong></i></span></a><span style="color:rgb(172,95,78);"><i><strong>.</strong></i></span></p>
<p style="margin-left:0px;">Ammonia is replaced by <strong>MEA</strong>.</p><p style="margin-left:0px;">MEA is a lesser effective alkalizer with one big advantage of less smell. To achieve permanent color results with MEA, it needs to be used in much higher concentration and this can be more damaging to your hair.</p>