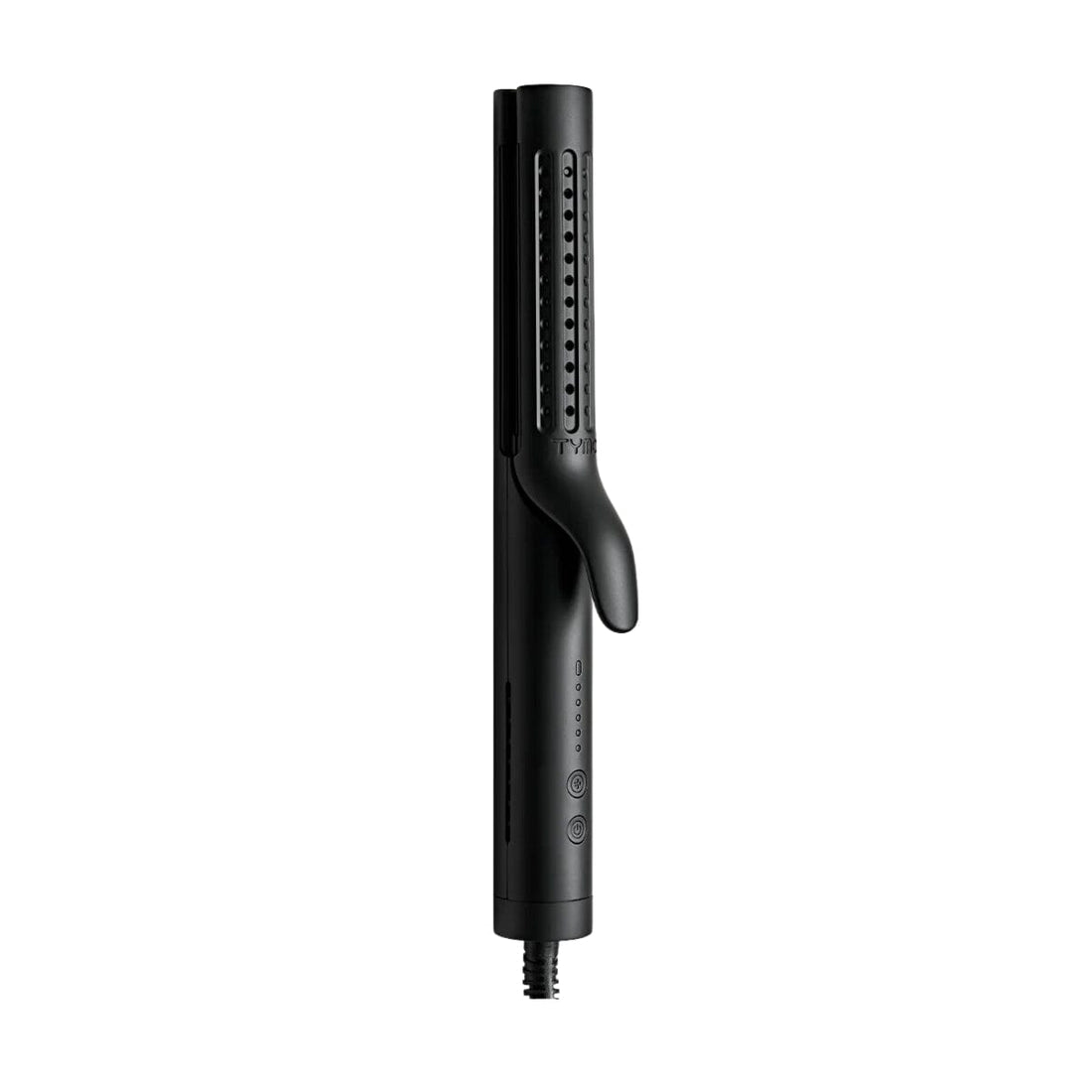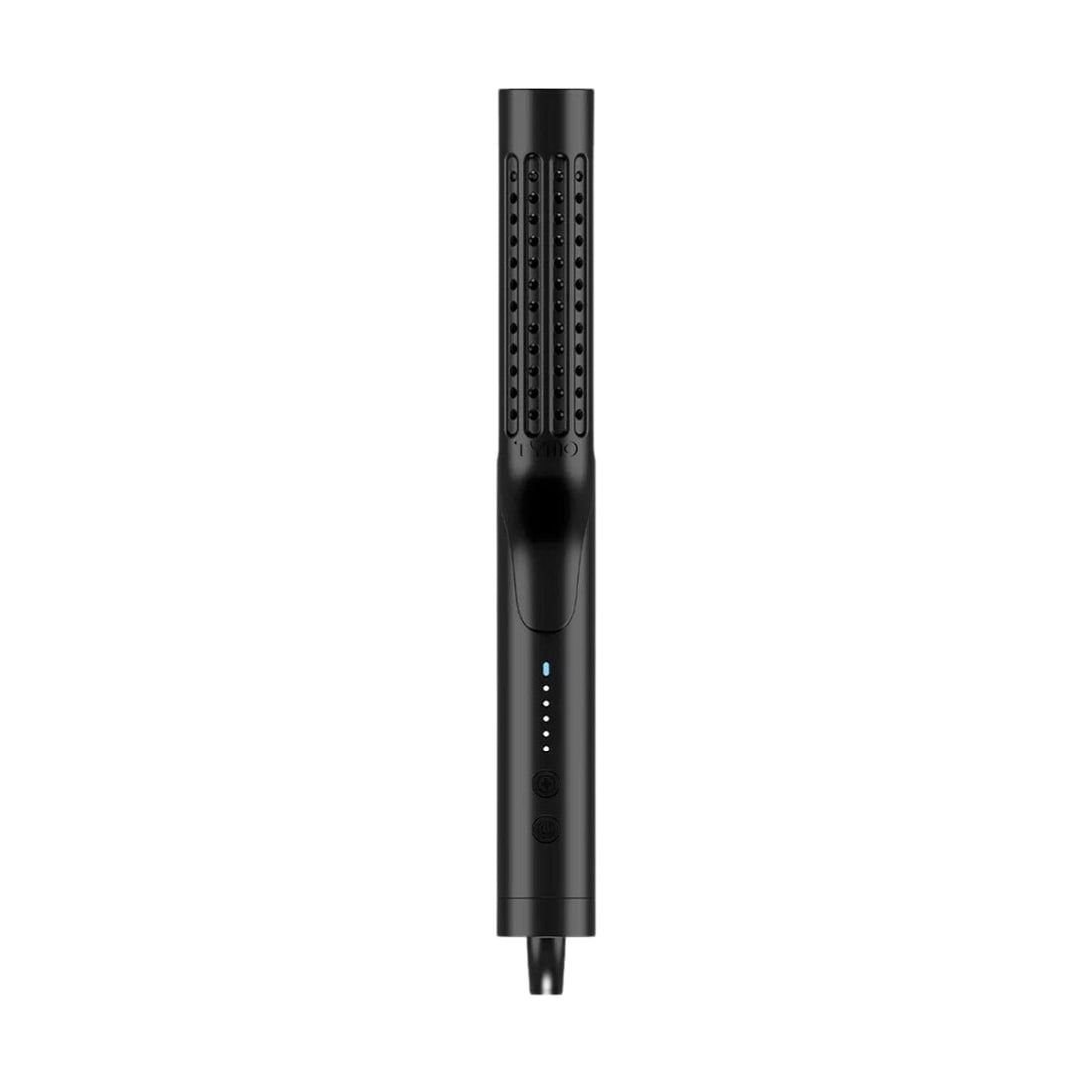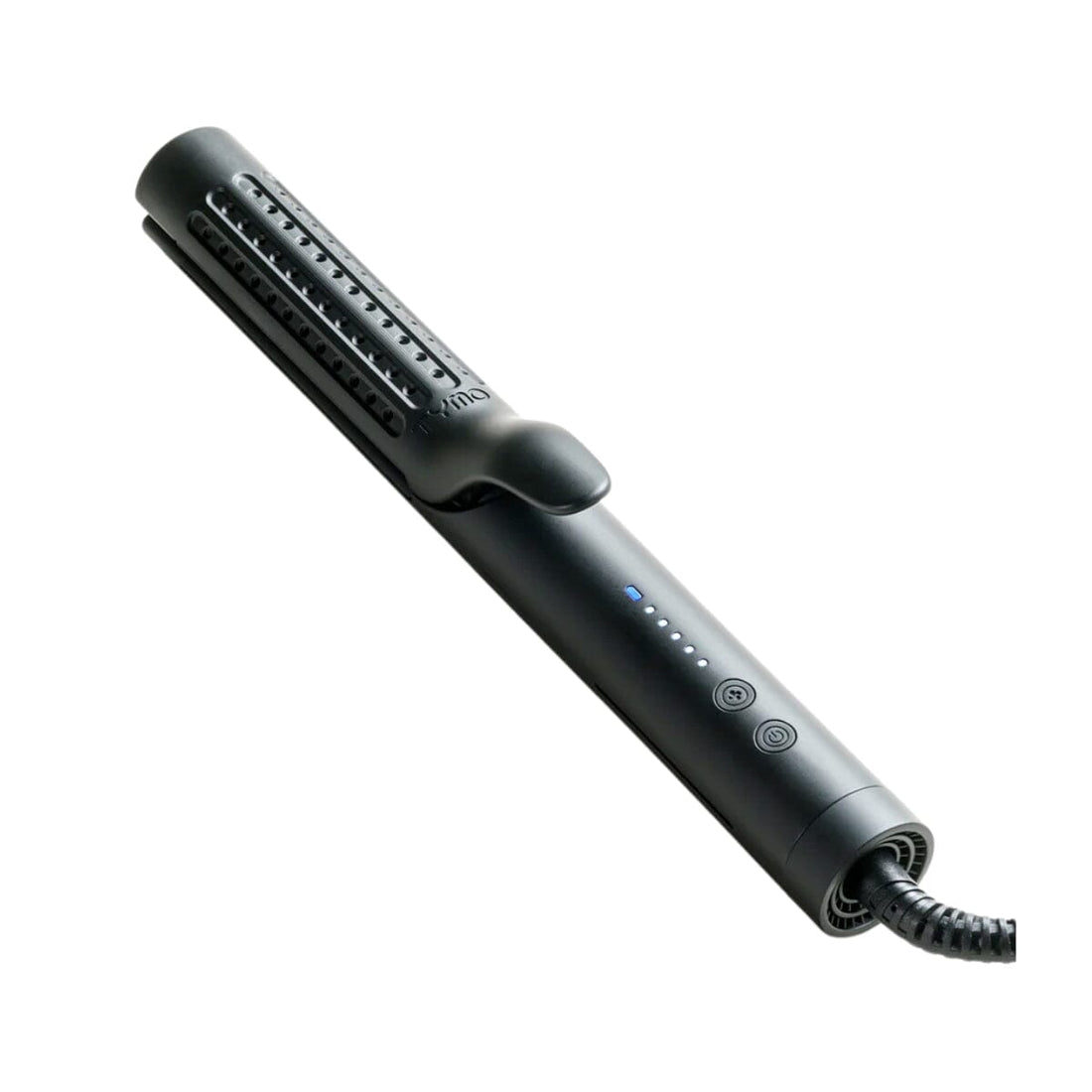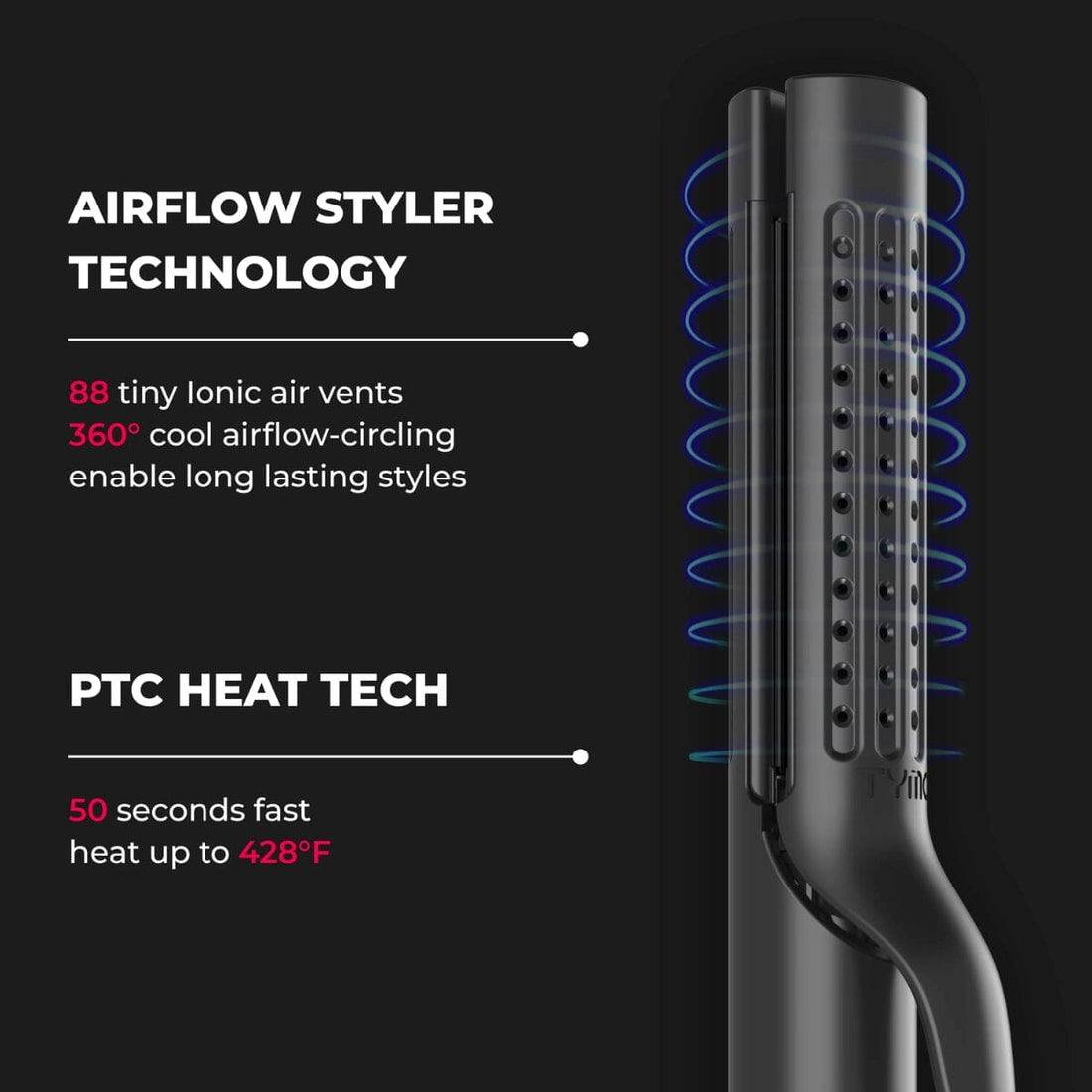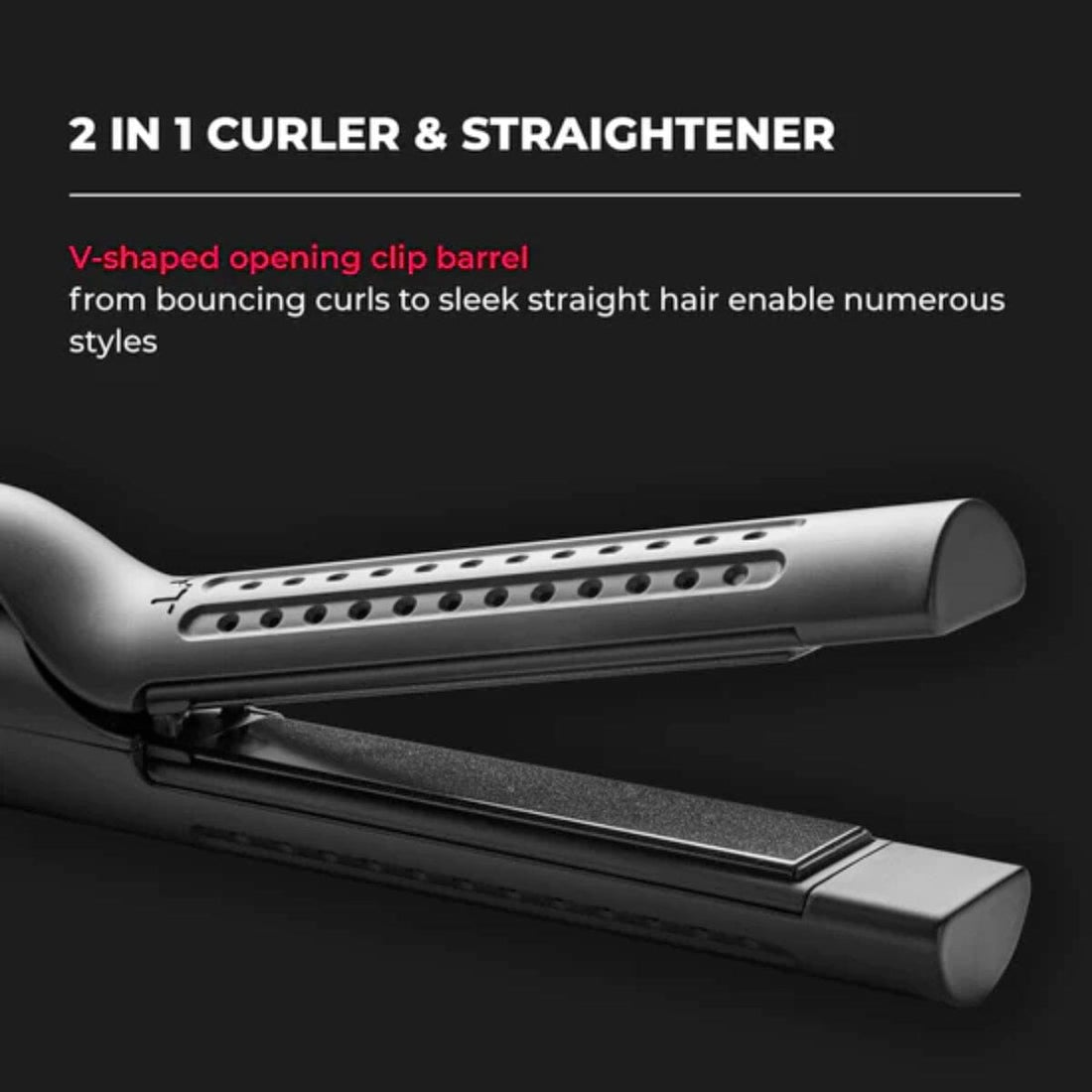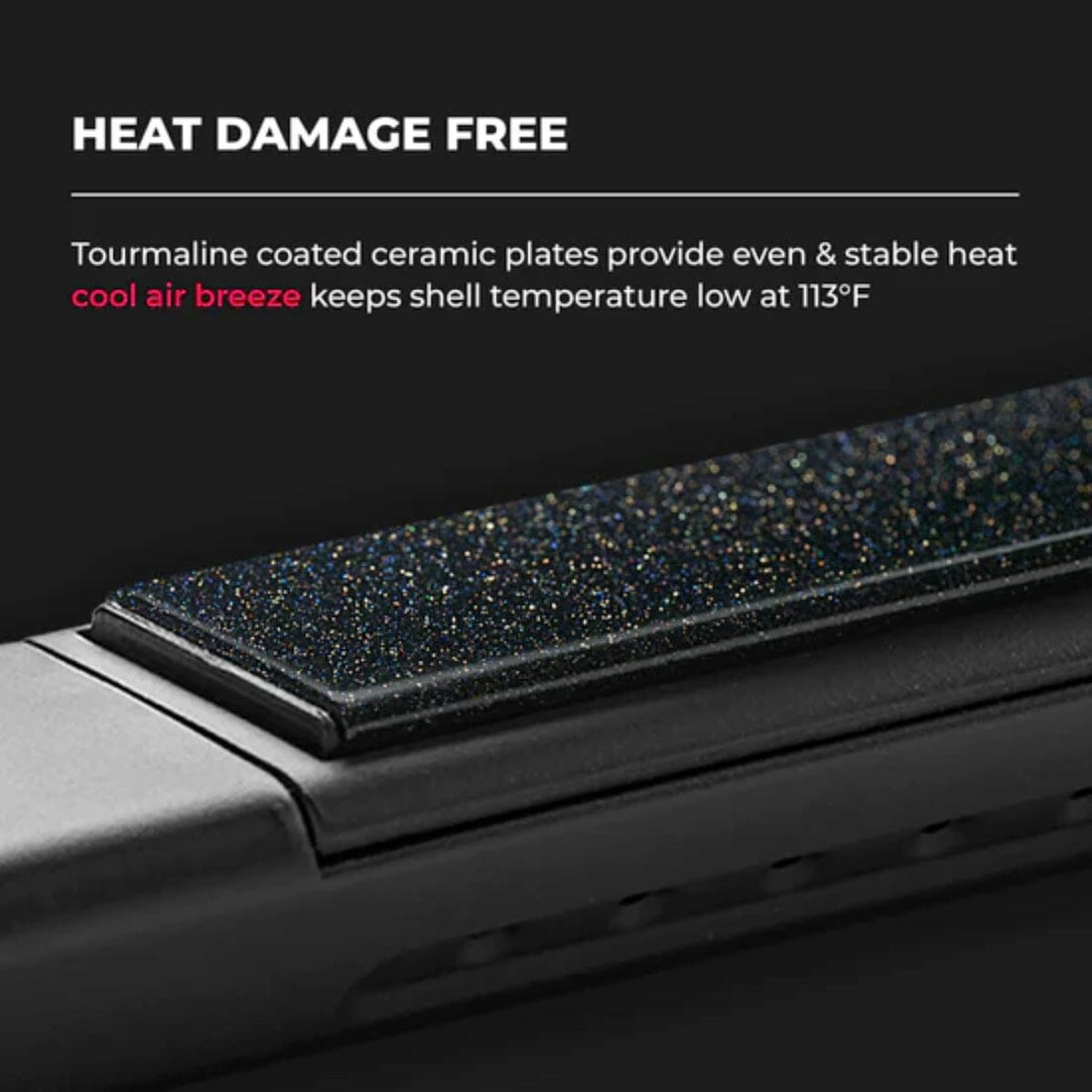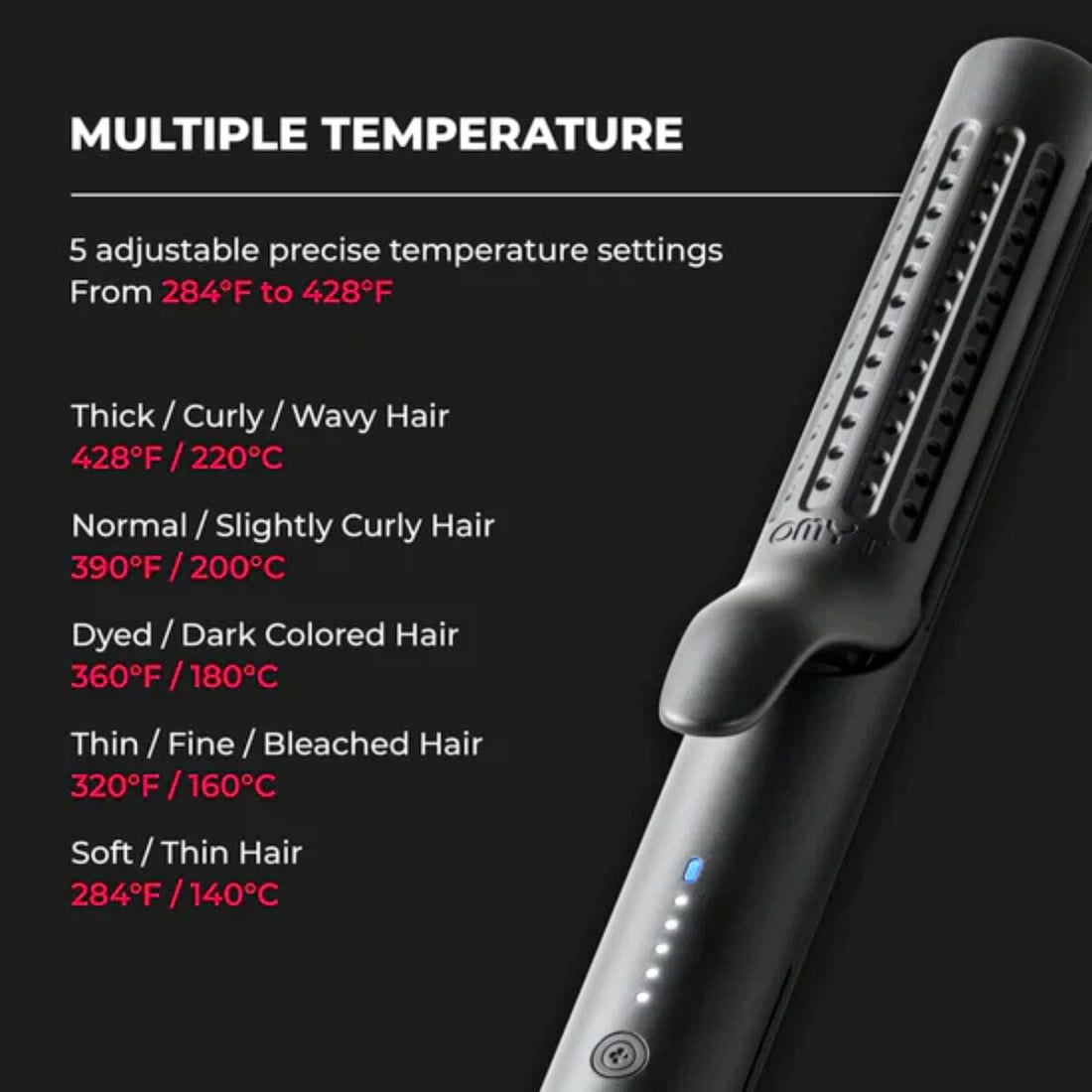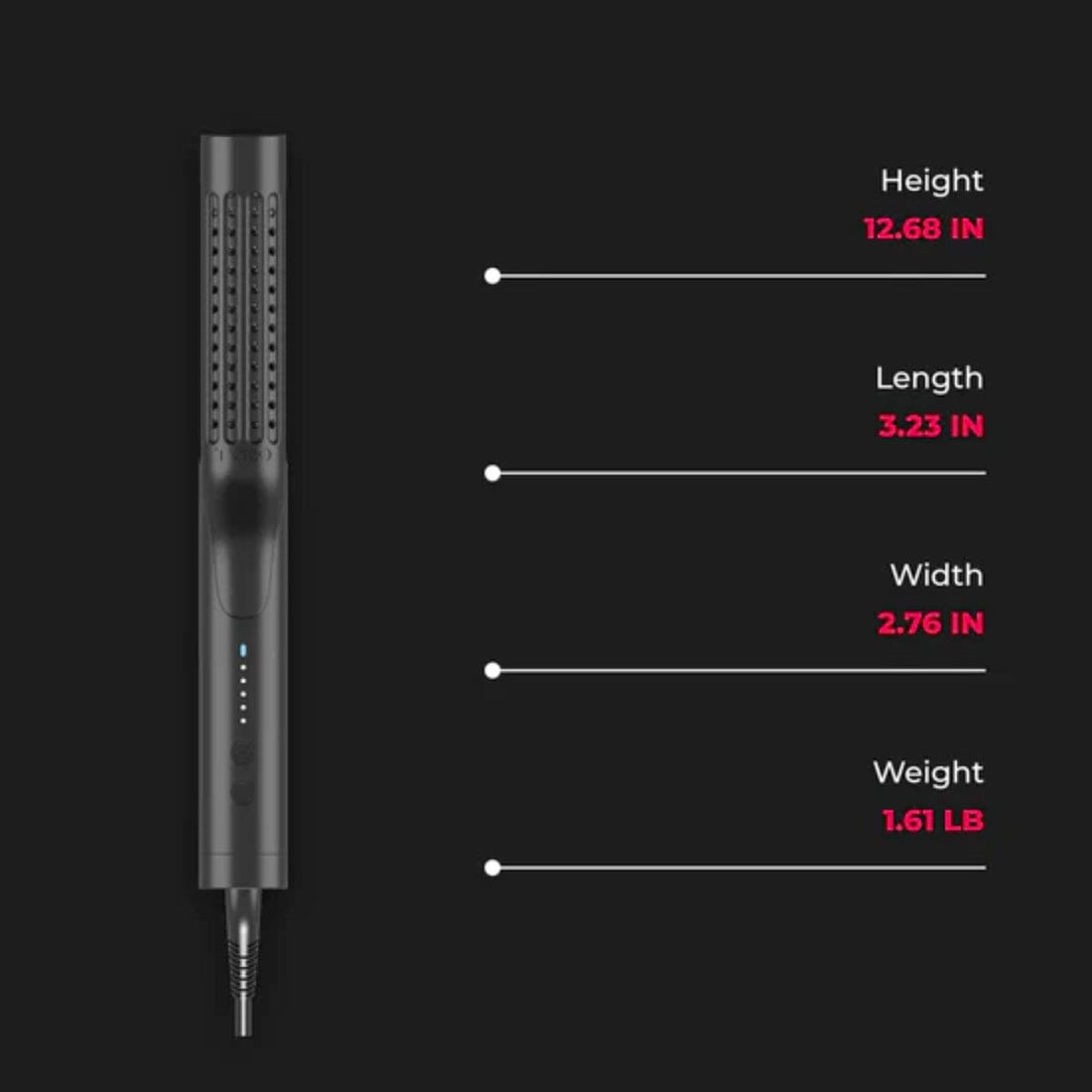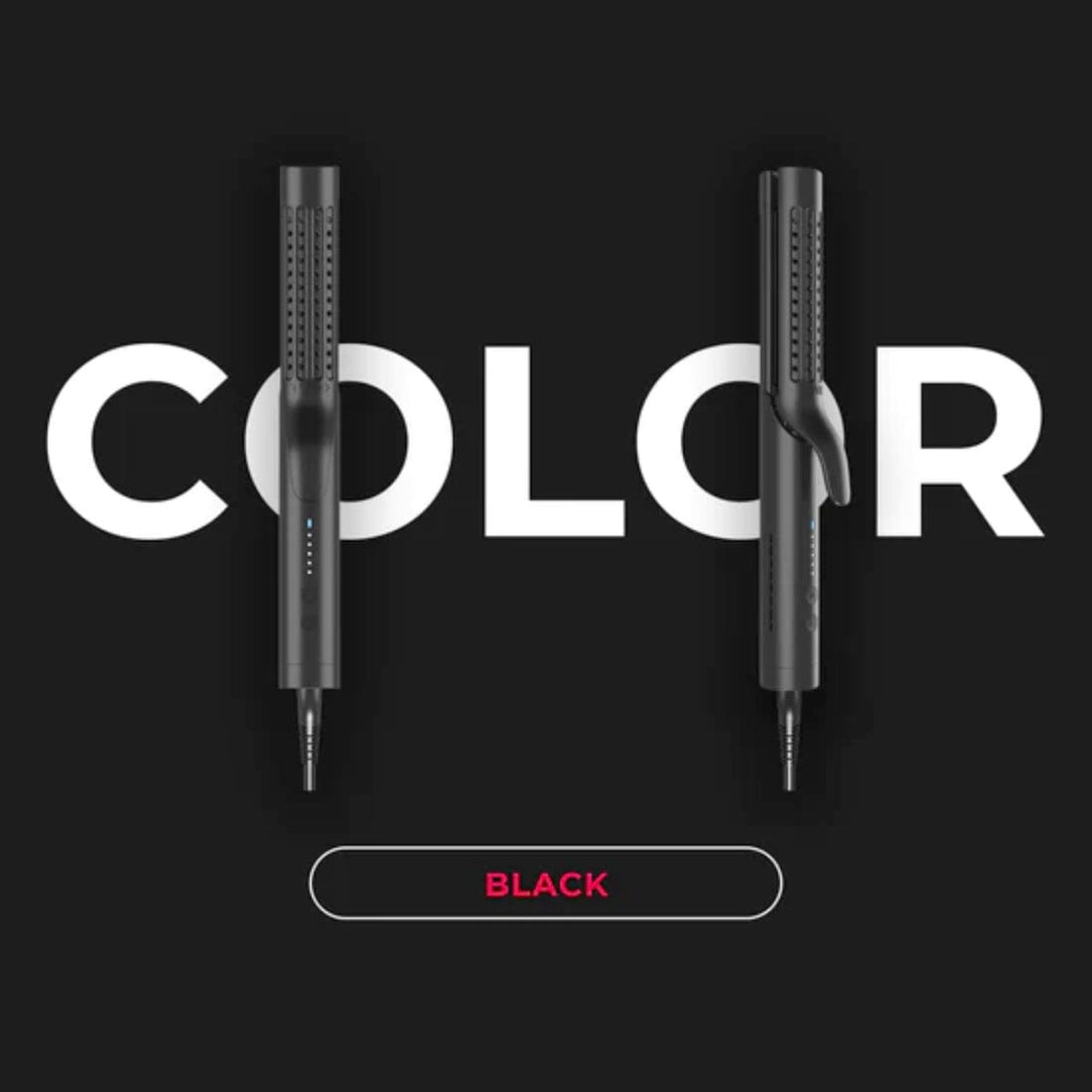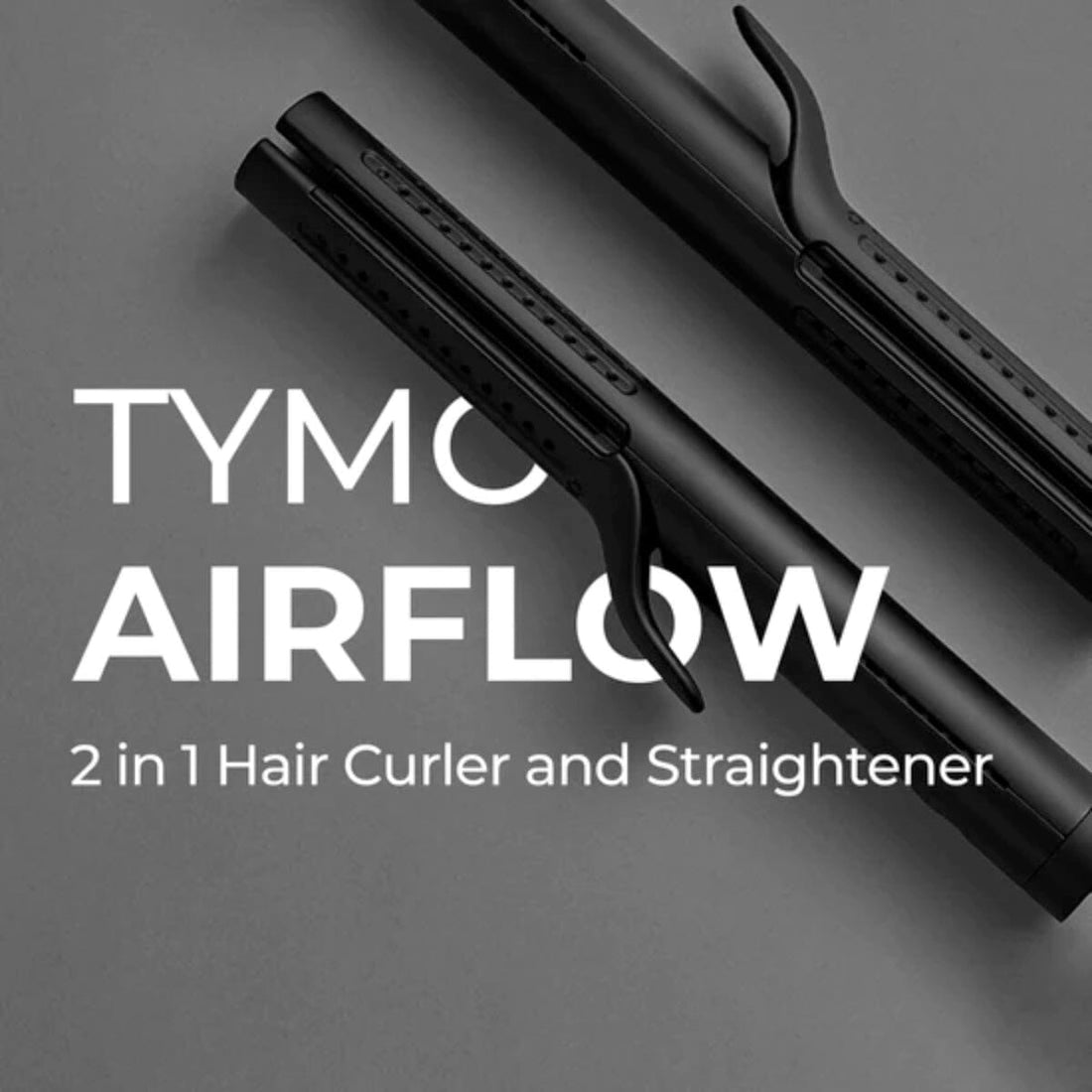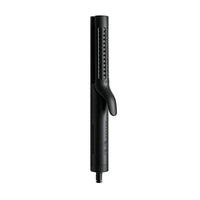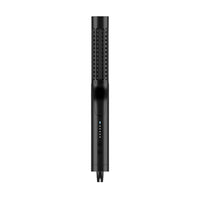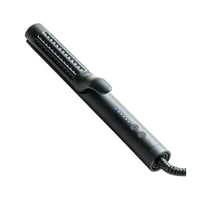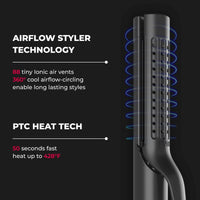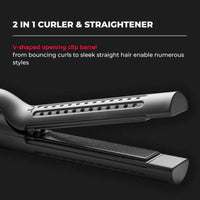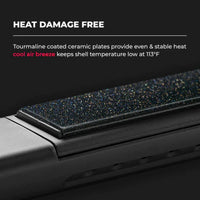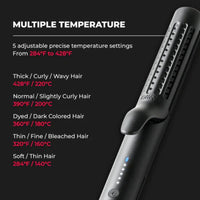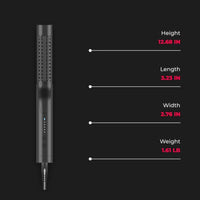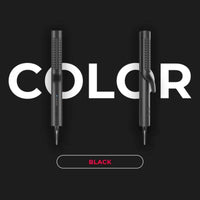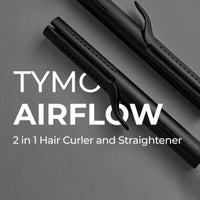 TYMO Airflow 2-in-1 Hair Curler Straightener Black HC-506
Experience revolutionary technologies with TYMO Airflow.
Symbolic 2-in-1 Hair Curler & Straightener designed for all hair types and easily creates bouncing curls and straight sleek looks in a matter of minutes. With Unique floating V-shape opening featuring 88 ionic tiny air vents with 360°cool airflow-circling can achieve long-lasting hairstyling!

<p style="margin-left:0px;"><strong>INCLUSIONS</strong></p><ul><li>TYMO 360°Airflow Styler x 1</li></ul><p><strong>FEATURES</strong></p><ul><li>Revolutionary Airflow Styler Technology with 88 tiny Ionic air vents and 360°cool airflow-circling</li><li>Ceramic Coating</li><li>Floating cylindrical and rectangular heating plate design</li></ul><p style="margin-left:0px;"><strong>SPECIFICATIONS</strong></p><ul><li>5 adjustable precise temperature settings (280°F - 430°F / 140°C - 220°C)</li><li>PTC Heating Technology - fast heat-up to 428°F within 50 seconds</li><li>International dual voltage 110-240V</li></ul>
<ol><li>Insert the plug into electrical outlet.</li><li>Press the Power button to turn on.</li><li>Adjust the temperature.</li><li>Clamp your hair then straighten or curl it.</li></ol>
<p><strong>WARRANTY POLICY</strong></p><p>Warranty is valid for 6 months from delivery date. The warranty covers replacement of quality defects of the appliance due to materials or manufacturing.</p><p><strong>PAYMENT POLICY FOR ELECTRONICS</strong><br><span style="color:hsl(0,0%,0%);">Credit Card, Bank Deposit, GCash, Over-the-Counter options. All payment methods except COD. COD is&nbsp;<i>not</i>&nbsp;allowed for electronics.</span></p><p><strong>SHIPPING POLICY FOR STYLING TOOLS</strong><br><span style="background-color:rgb(255,255,255);color:hsl(0,0%,0%);">Please expect delivery within 3 to 6 working days in Metro Manila, within 4 to 7 working days to provinces.</span></p>
<ol><li><strong>Why doesn't it curl my hair?</strong><br>Note that TYMO Airflow doesn't function like a traditional curling iron. When the temp is ready (light stops flashing), insert a small (1-inch wide) seciton of hair between the plates, rotate the iron 180° and SLOWLY glide down to the ends.</li><li><strong>Why doesn't it hold curls for long?</strong><br>A cool air styler is supposed to lock in curls and hold curls longer than a tradtional curling iron. If you have super fine, straight hair which is naturally more difficult to hold curls, we suggest that you use hair spray for longer hold.</li><li><strong>Why do I hear a noise when it's on?</strong><br>The sound you hear comes from the cooling fan. You can turn it on/off manually. Cooling air is not necessary when you are only straightening your hair.</li><li><strong>Can I use it on wet hair so that I can dry and style my hair at the same time?</strong><br>The airflow styler is not meant for drying hair. Use it on completely dry hair to ensure optimal styling results.</li></ol>