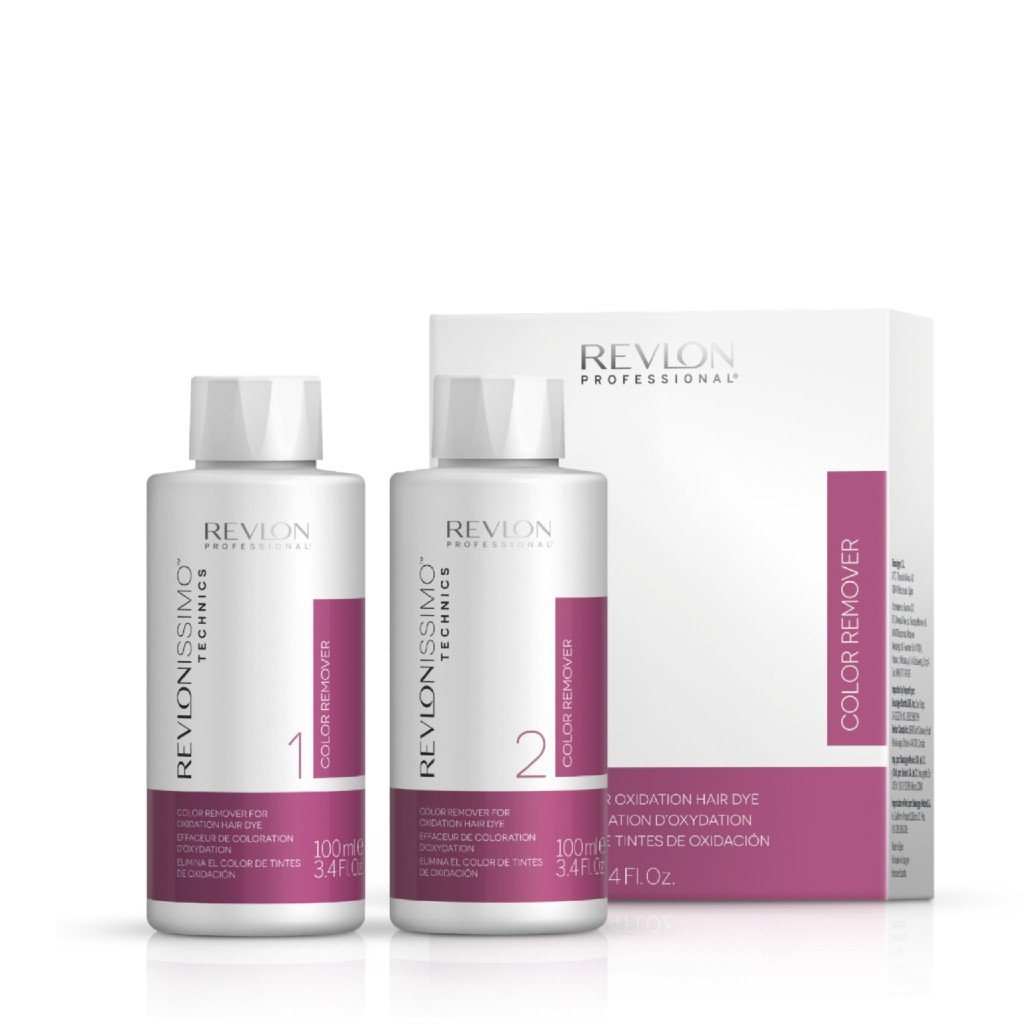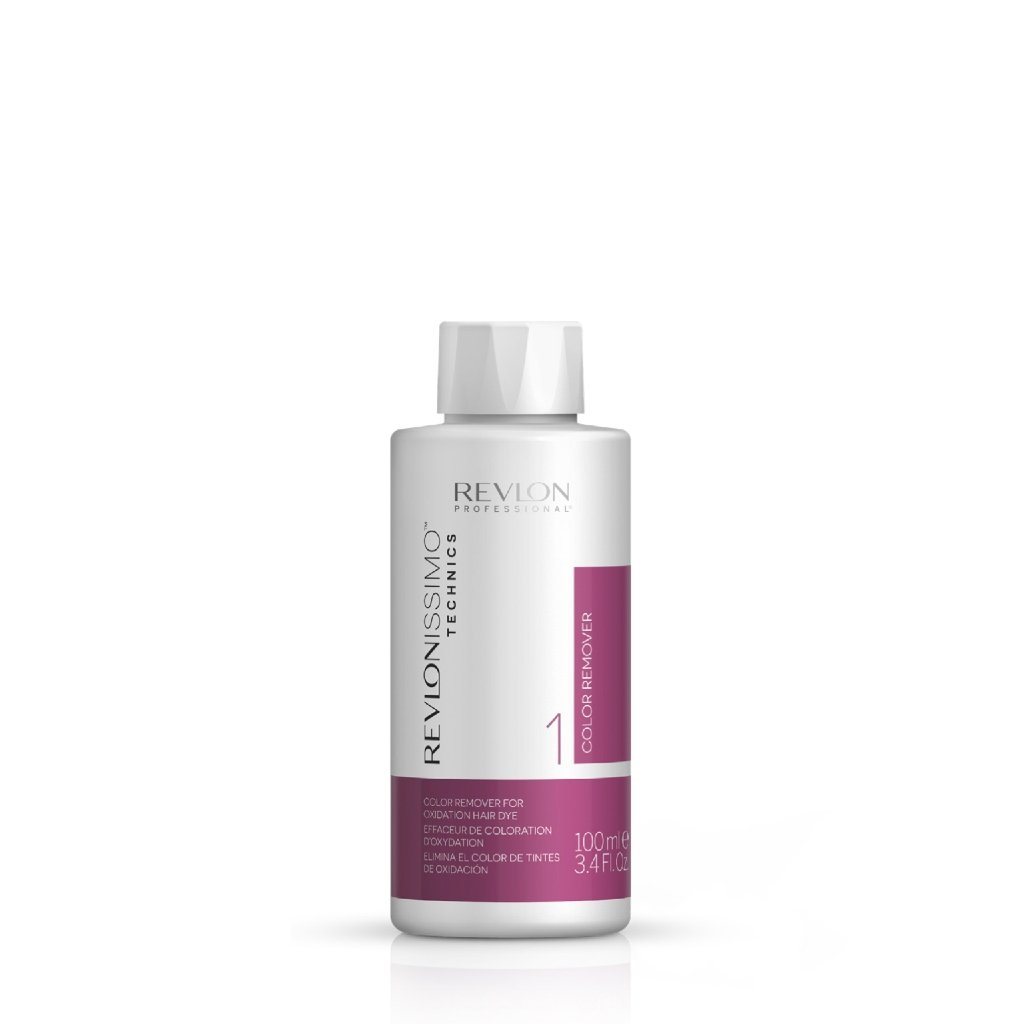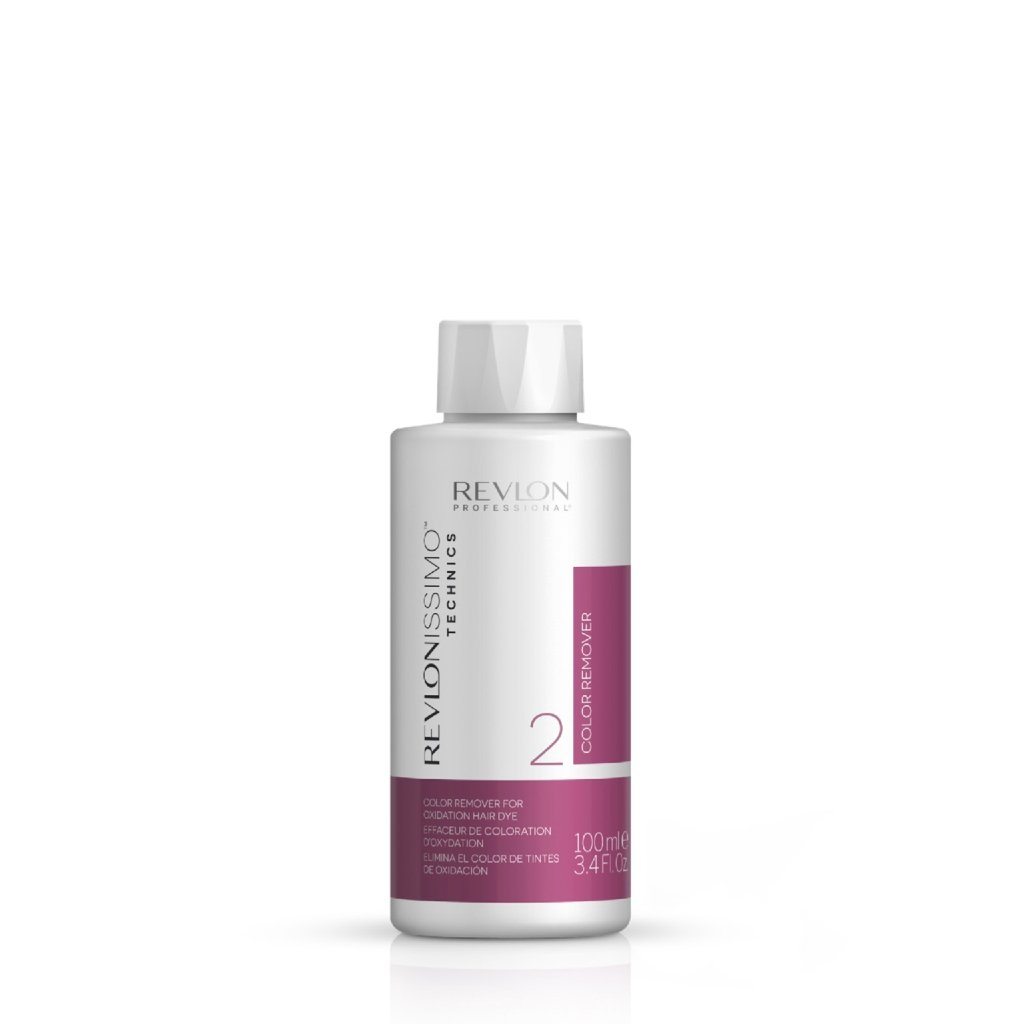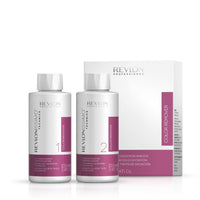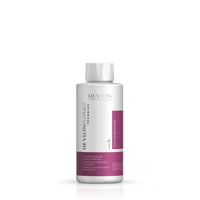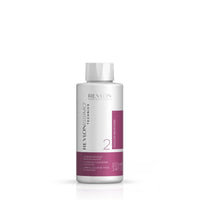 Revlon Professional Technics Color Remover
Color remover for oxidation hair dye.
It removes from 1 to 3 tones according to the intensity of the existing color, giving a uniform lightening without damaging the structure of the hair which stays soft and shiny. 
Available in 2x100ml.
RESULTS
Effective solution in removing unexpected color results.
Eliminates the artificial pigments from the hair, allowing your preferred new color to be applied.
Lightens color 1-3 shades, depending on the level of the existing hair color.

Does not damage the hair's structure and leaves the underlying pigment visible.
<br><strong>BENEFITS<span></span></strong>
<ul>
<li>Does not alter the natural hair color.</li>
<li>
<p>Gentle on scalp.</p>
</li>
</ul>
<p><strong></strong>
<br><meta charset="utf-8">
<p data-mce-fragment="1"><strong data-mce-fragment="1">HOW TO USE</strong></p>
<ol data-mce-fragment="1">
<li data-mce-fragment="1">Mix up Color Remover phases 1 and 2 in equal parts.</li>
<li data-mce-fragment="1">Apply right away on dry, unwashed hair.</li>
<li data-mce-fragment="1">Divide hair into 4 sections.</li>
<li data-mce-fragment="1">Distribute Color Remover evenly through the hair and leave between 20 to 30 minutes.</li>
<li data-mce-fragment="1">Rinse thoroughly for 10 minutes.</li>
<li data-mce-fragment="1">Shampoo twice, rinse and proceed to your color application.</li>
</ol>
<p data-mce-fragment="1"><iframe title="YouTube video player" src="https://www.youtube.com/embed/yIRMS8IPTsw?start=59" height="315" width="560" data-mce-fragment="1" data-mce-src="https://www.youtube.com/embed/yIRMS8IPTsw?start=59" allowfullscreen="" allow="accelerometer; autoplay; clipboard-write; encrypted-media; gyroscope; picture-in-picture" frameborder="0"></iframe></p>
<br><strong>INGREDIENTS</strong><br></p>
<ul>
<li>
<strong>Color Remover 1: </strong>Laureth-4, Aqua (Water(Eau)), Alcohol Denat., Citric Acid, Parfum (Fragrance), Isostearamide MIPA, Glyceryl Laurate Hekyl Cinnamal, Limonene</li>
<li>
<strong>Color Remover 2: </strong>Aqua (Water) (Eau)), Sodium Oxymethylene Sulfoxylate, Hydroxyethylcellulose, Sodium Acetate, Tetrasodium EDTA.</li>
</ul>
<ul></ul>