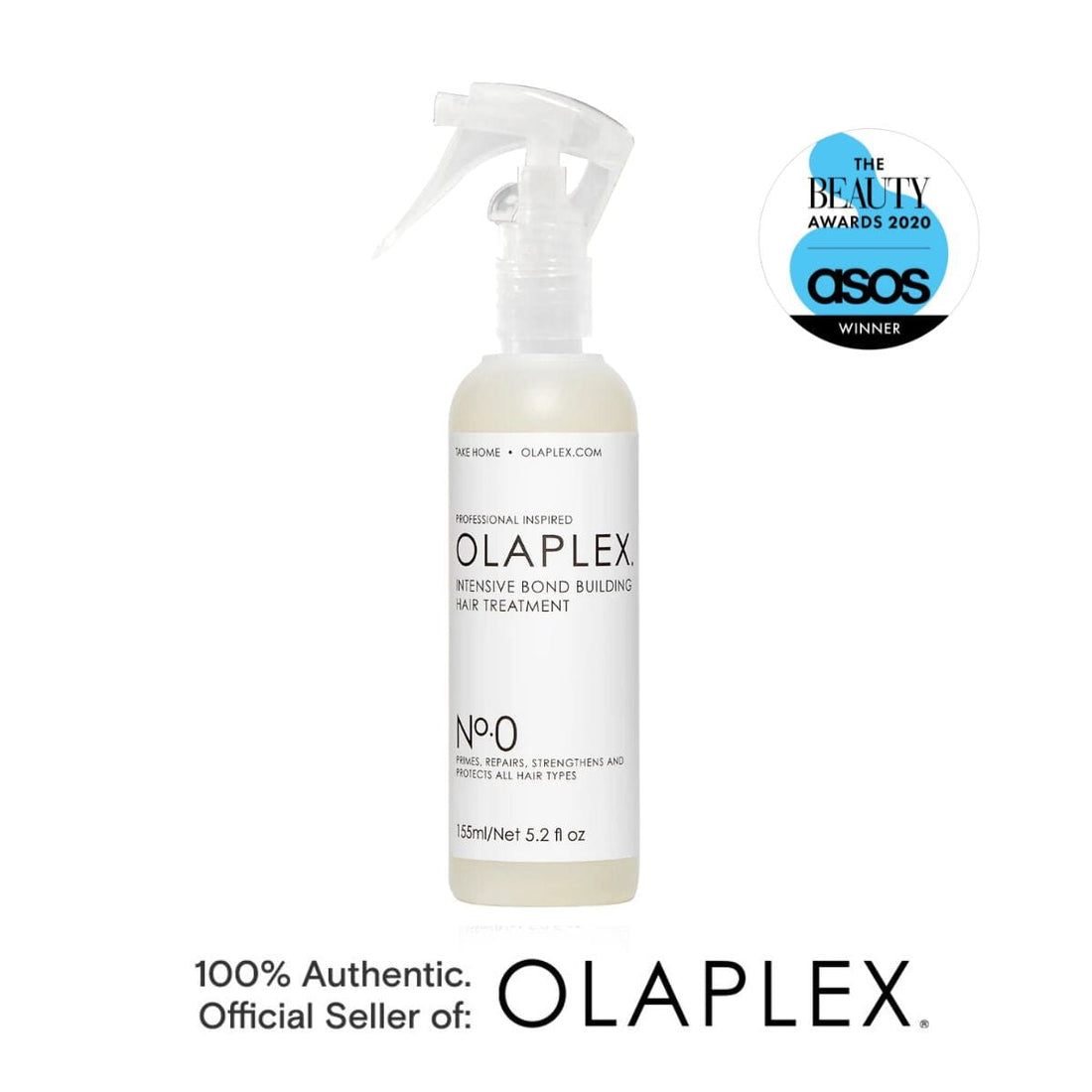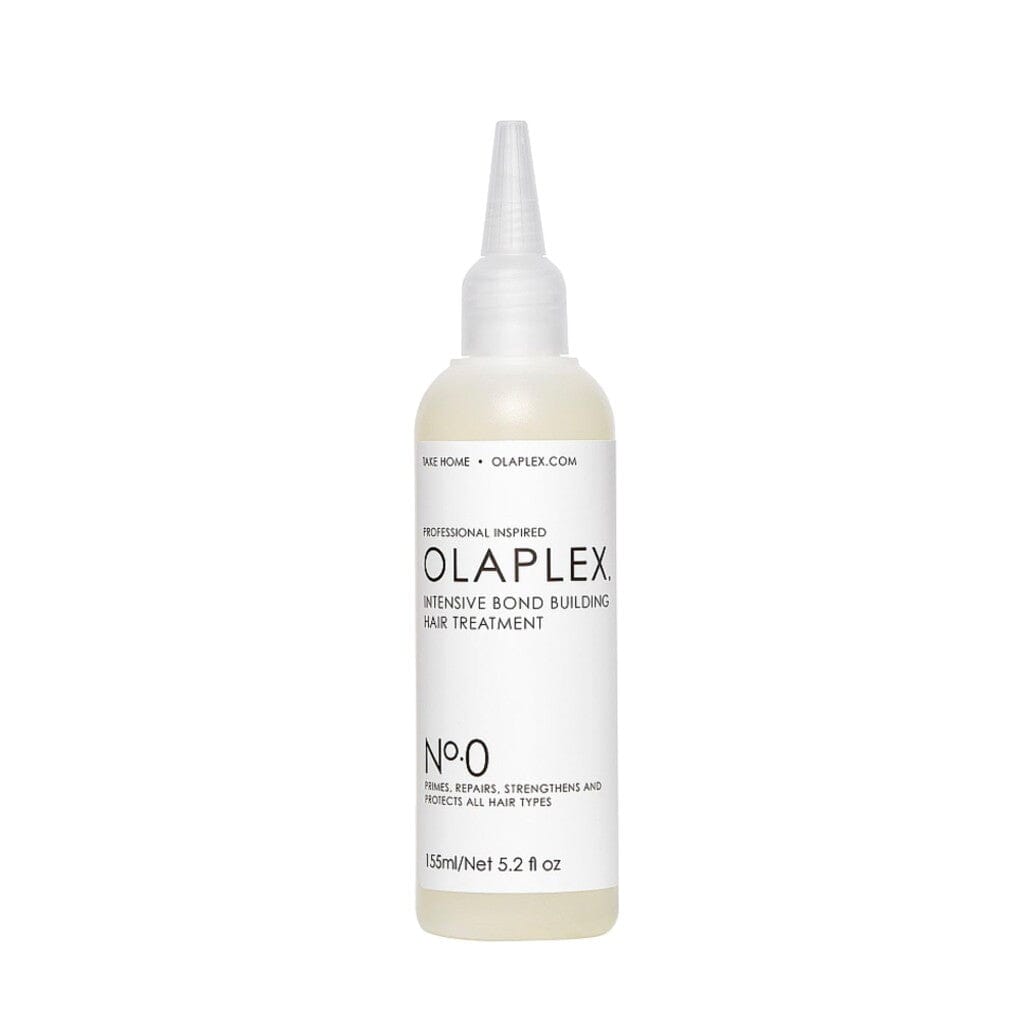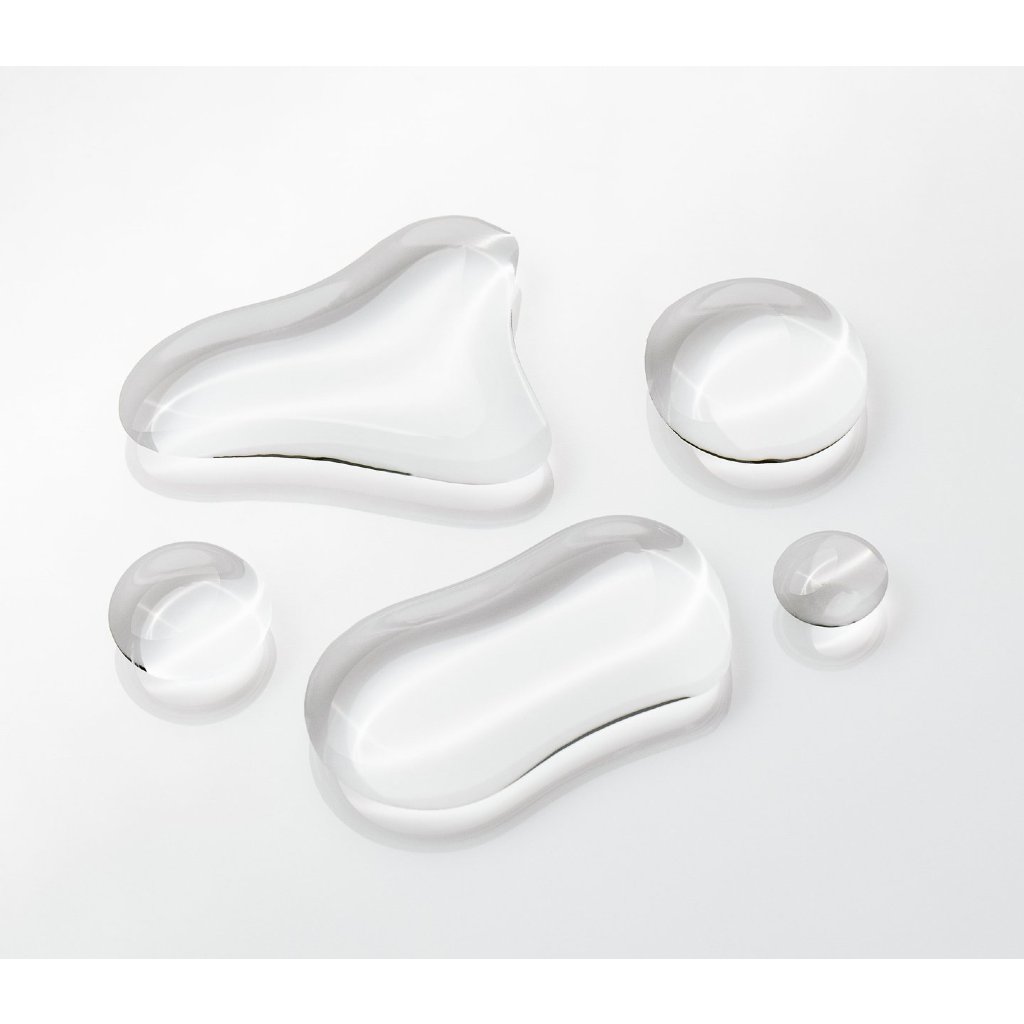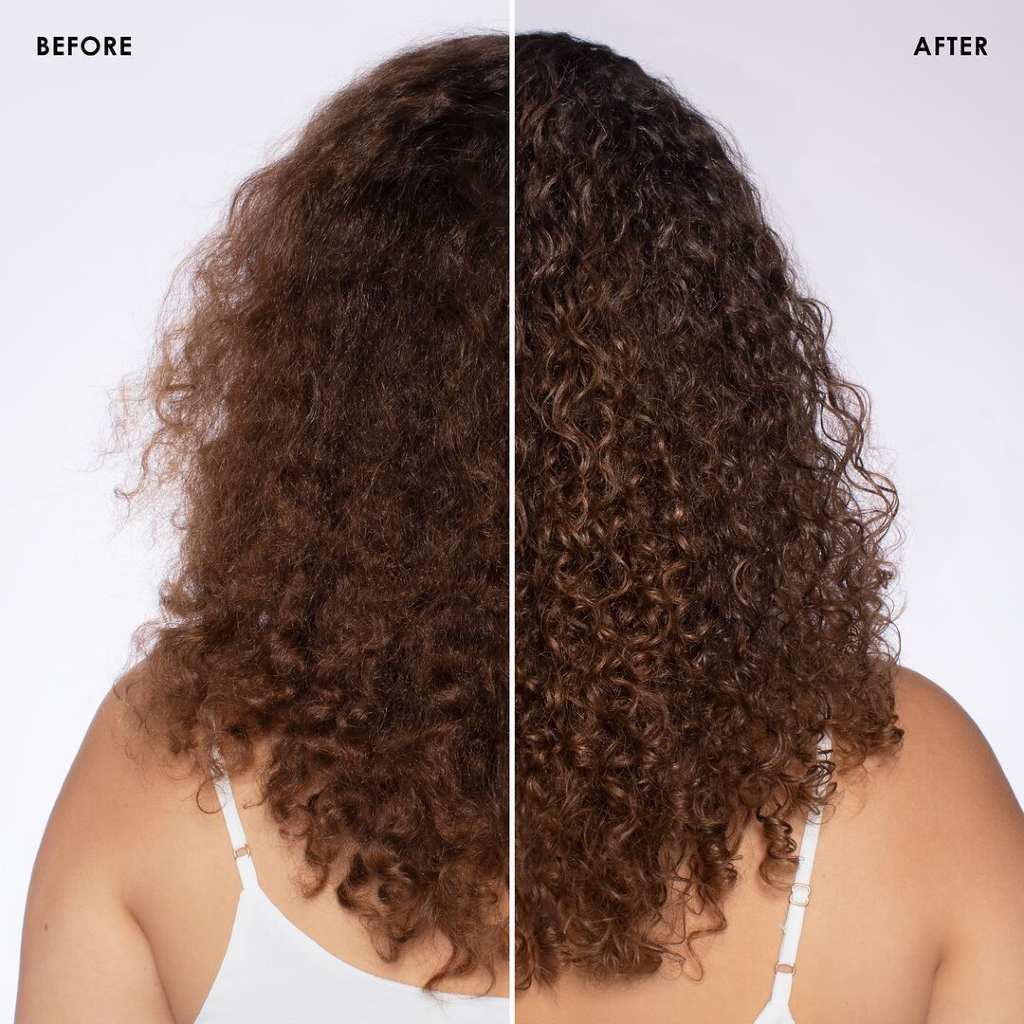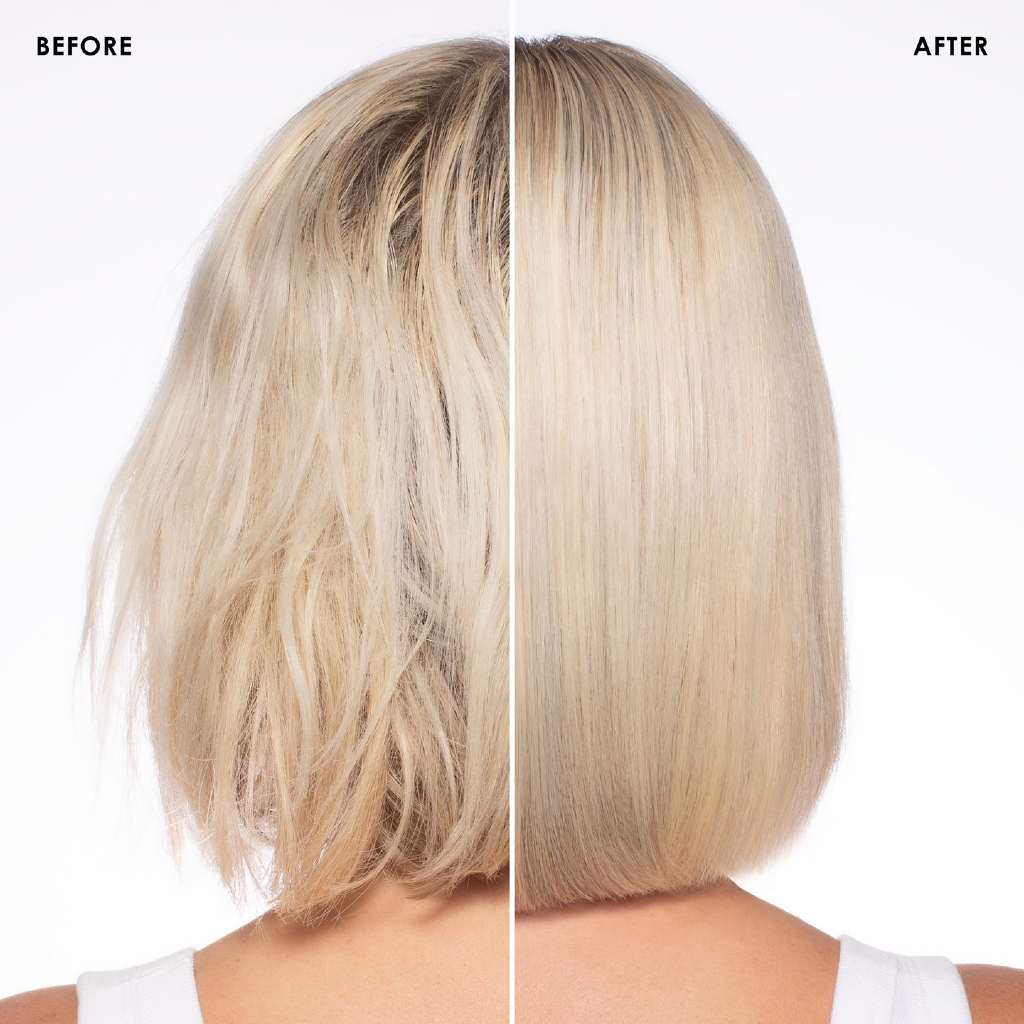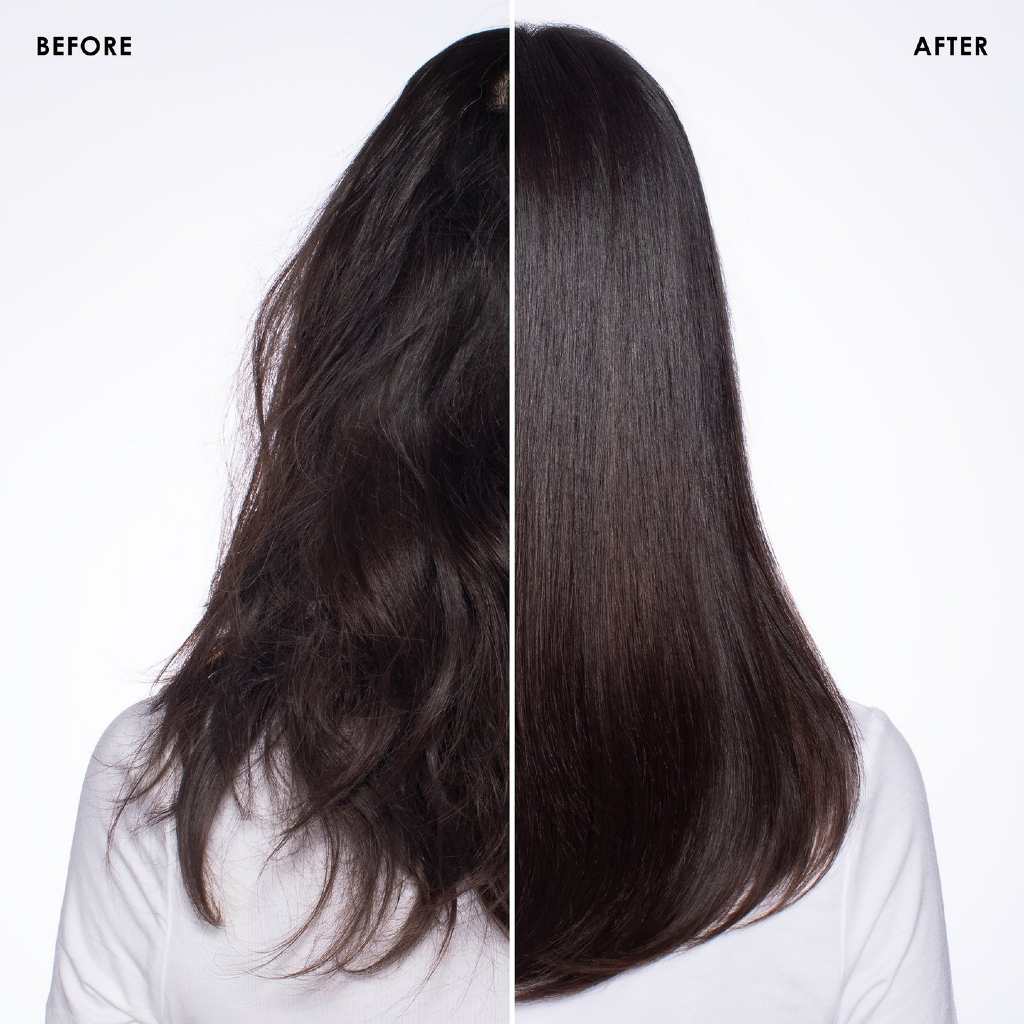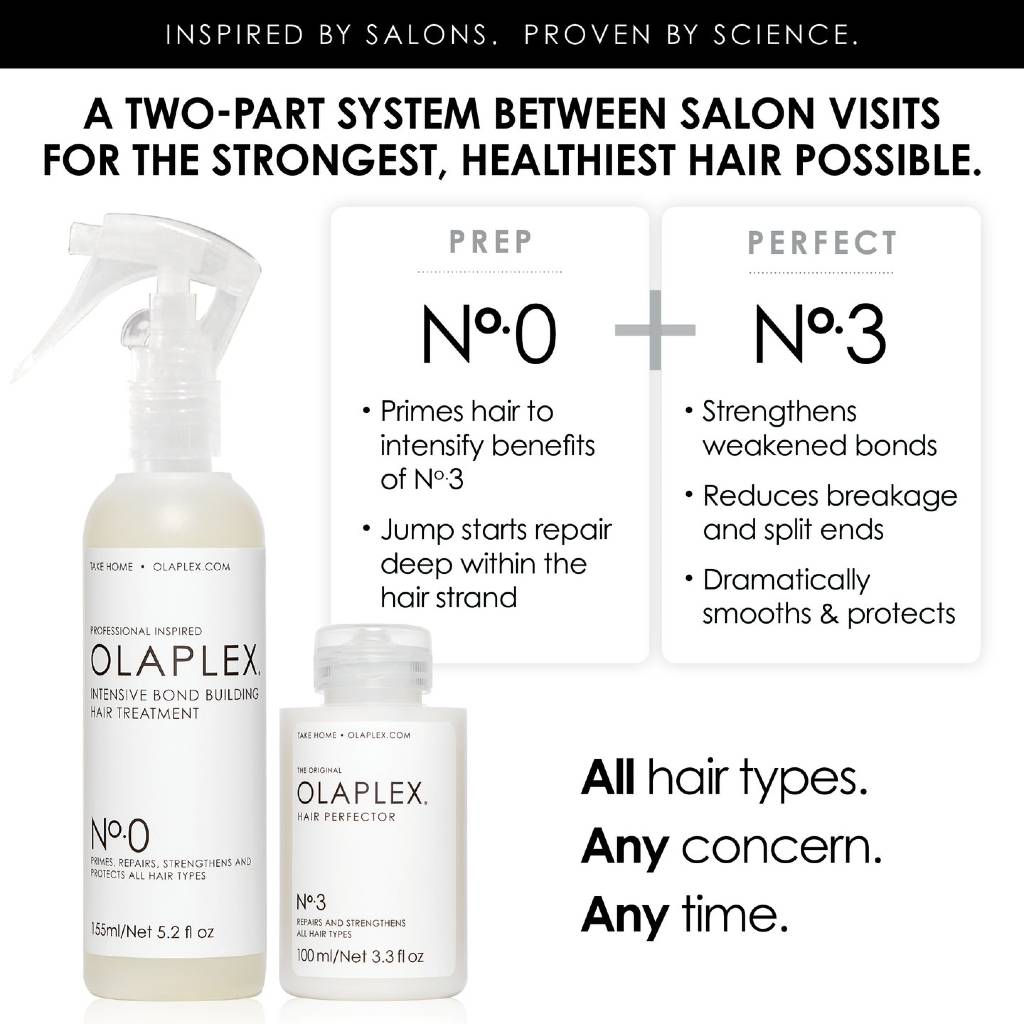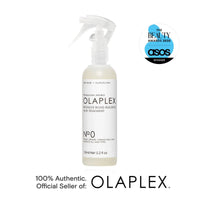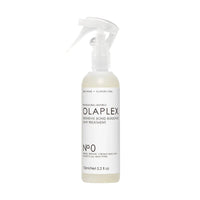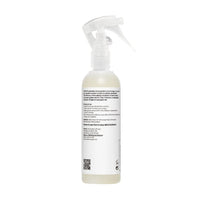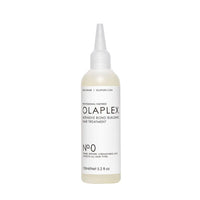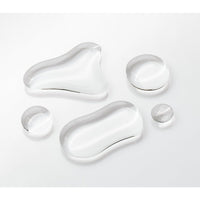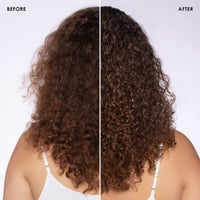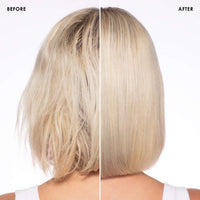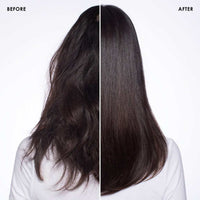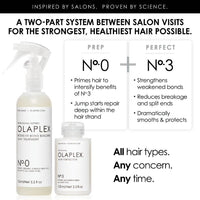 Olaplex No.0: Intensive Bond Building Treatment
Primes hair to absorb nourishment for maximum repair.
Redesigned for a quick and targeted stream application, the No.0 Intensive Bond Building Hair Treatment features an easy to use nozzle that primes the hair and delivers the highest concentration of the patented bond building technology of any OLAPLEX at home product. Use as the first step in a two-part at-home system with No.3 Hair Perfector to strengthen and repair all types of damaged hair.
Awarded New Hair Care Champion, ASOS Best of Beauty 2020
WHEN
Use the two-part system with No.3 Hair Perfector once a week or two to three times a week for damaged hair.
WHERE
Apply to dry hair, fully saturating each section.
FOR
All hair types, especially for those with visible damage.
<p><strong>The Original Bond Builder
</strong><br>The only patented system to noticeably repair extreme damage—turn dry, brittle hair into soft, shiny, and more resilient hair.</p><p><strong>Olaplex&nbsp;works to repair broken bonds.</strong><br>Patented active chemistry works on a molecular level. <i>Bis-Aminopropyl Diglycol Dimaleate</i>, a single molecule, dramatically improves the hair strength, protects from within, and provides immediate results for all hair types.</p><p><strong>Repairs all types of hair damage.</strong></p><ol><li>Thermal factors: High levels of heat from curling irons, blow dryers, flat irons.</li><li>Chemical factors: Colors, perms, relaxers and keratin treatments.</li><li>Mechanical factors: Brushing, friction, tugging and pulling on wet hair.</li><li>Environmental factors: UV Damage from the sun, humidity, extreme hot/ cold weather conditions, pollution.</li></ol><p><strong>AWARDS</strong></p><ul><li>W.Icons Beauty&nbsp;Awards&nbsp;2021,&nbsp;<i>Best Hair Product</i></li><li>Beauty&nbsp;Awards&nbsp;2020 with ASOS, New Hair Care Champion 2020,</li><li>Best of Beauty, Global Beauty&nbsp;Awards,&nbsp;<i>Nº.0 Intensive Bond Building Treatment&nbsp;</i></li></ul><p><i>*When used as a two-part system in just one use.</i></p>
<ol><li>Apply&nbsp;<strong>Olaplex No.0</strong> slowly to dry hair, distributing evenly from root to tip.</li><li>Work into small sections by squeezing the liquid into the hair to be fully absorbed as you go.</li><li>Lightly saturate. Hair should be damp, not drenched. Let process for 10 minutes. Do not rinse.</li><li>Apply a generous amount of&nbsp;<a href="https://www.hairmnl.com/products/olaplex-no-3"><u>Olaplex No.3 Hair Perfector</u></a>&nbsp;with&nbsp;Olaplex No.0 still applied. Comb through and process for at least another&nbsp;10 minutes.</li><li>Rinse, shampoo and condition. For best results, use Olaplex <a href="https://www.hairmnl.com/products/olaplex-no-4-bond-maintenance-shampoo">No.4 Bond Maintenance Shampoo</a> and <a href="https://www.hairmnl.com/products/olaplex-no-5-bond-maintenance-conditioner">No.5 Bond Maintenance Conditioner</a>.</li></ol><p><strong>Application Tip:</strong>&nbsp;N°.0 bottle should last 3-6 applications, based on hair length and density.</p>
<p><strong>Free of DEA, Aldehydes and Formaldehyde</strong></p><ul><li>PH Balanced</li><li>Vegan</li><li>Cruelty Free</li><li>Gluten Free</li><li>Nut Free</li><li>Paraben Free</li><li>Phthalates Free</li><li>Phosphate Free</li><li>Sulfate Free</li></ul><p><strong>FULL INGREDIENTS</strong><br>Water (Aqua), Bis-Aminopropyl Diglycol Dimaleate, Sodium Benzoate, Phenoxyethanol</p>
<ol><li><strong>Can you use Olaplex No.0 alone?</strong><br><span style="background-color:rgb(255,255,255);color:rgb(0,0,0);">N.°0 is an intensive repair booster that absorbs deeply into the hair. It's designed to work in tandem with N.°3 in order to receive the intense repair. While N.°3 Hair Perfector can be used on its own, we do not recommend using N.°0 alone.</span></li><li><strong>Does No.0 work without </strong><a href="https://www.hairmnl.com/products/olaplex-no-3"><strong>No.3</strong></a><strong>?</strong><br>Yes, it will provide some repair, but is designed to work as a two-part process.<br>OLAPLEX technology works best when the product is wet in the hair. N.°0 is a watery liquid that will dry quickly. Using N.°3 over it, keeps the hair damp so both products can continue to work during the process.</li><li><strong>Can No.3 be put on immediately after No.0 to save time?</strong><br><span style="background-color:rgb(255,255,255);color:rgb(0,0,0);">No. N.°0 needs to fully absorb into the hair for at least 10 minutes. This allows the </span><a href="https://www.hairmnl.com/products/olaplex-no-3"><span style="background-color:rgb(255,255,255);color:rgb(0,0,0);">N.°3</span></a><span style="background-color:rgb(255,255,255);color:rgb(0,0,0);"> to be pulled deeper within the hair structure.</span></li><li><strong>Can No.0 be used on "normal" hair? Does hair need to be damaged?</strong><br><span style="background-color:rgb(255,255,255);color:rgb(0,0,0);">All hair types &amp; textures will benefit from this. More intensely damaged hair will see the most dramatic results at first. The more often N.°0 is used, the healthier the hair becomes. Results may not be as noticeable, but it is still working within the hair structure.</span></li><li><strong>What is the max time to have the product in the hair?</strong><br><span style="background-color:rgb(255,255,255);color:rgb(0,0,0);">You can leave OLAPLEX N.°0 and OLAPLEX </span><a href="https://www.hairmnl.com/products/olaplex-no-3"><span style="background-color:rgb(255,255,255);color:rgb(0,0,0);">N.°3</span></a><span style="background-color:rgb(255,255,255);color:rgb(0,0,0);"> in for 10 minutes. Rinse, shampoo &amp; condition for best results.</span></li></ol>
Softer with Olaplex 0
I finally got to try Olaplex 0! I was at first wondering if there would be a difference between 0 and 3 since they both seem to do the same thing. To test, I tried using 0 and 3 on the left part of my hair and just 3 on the right side. The side with 0 was softer than the side with just 3. I'm happy with the results 😊