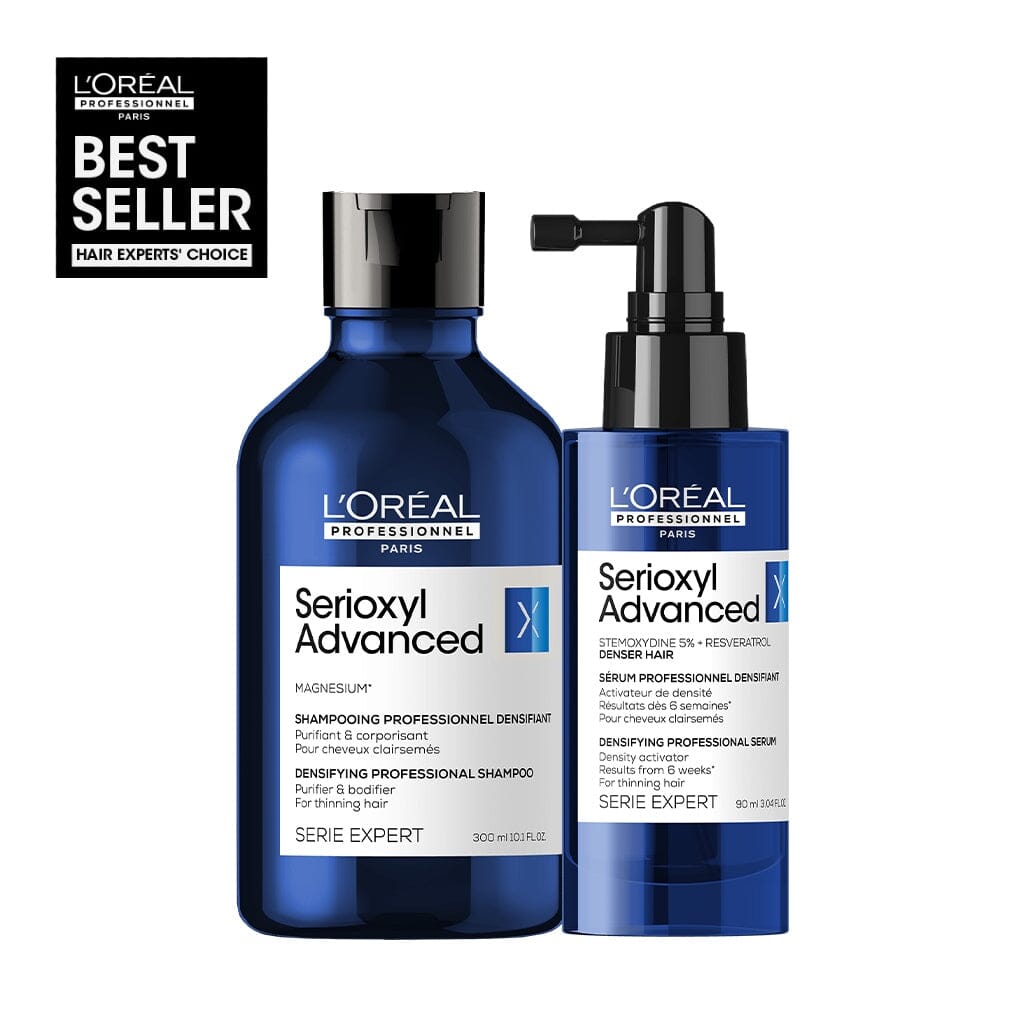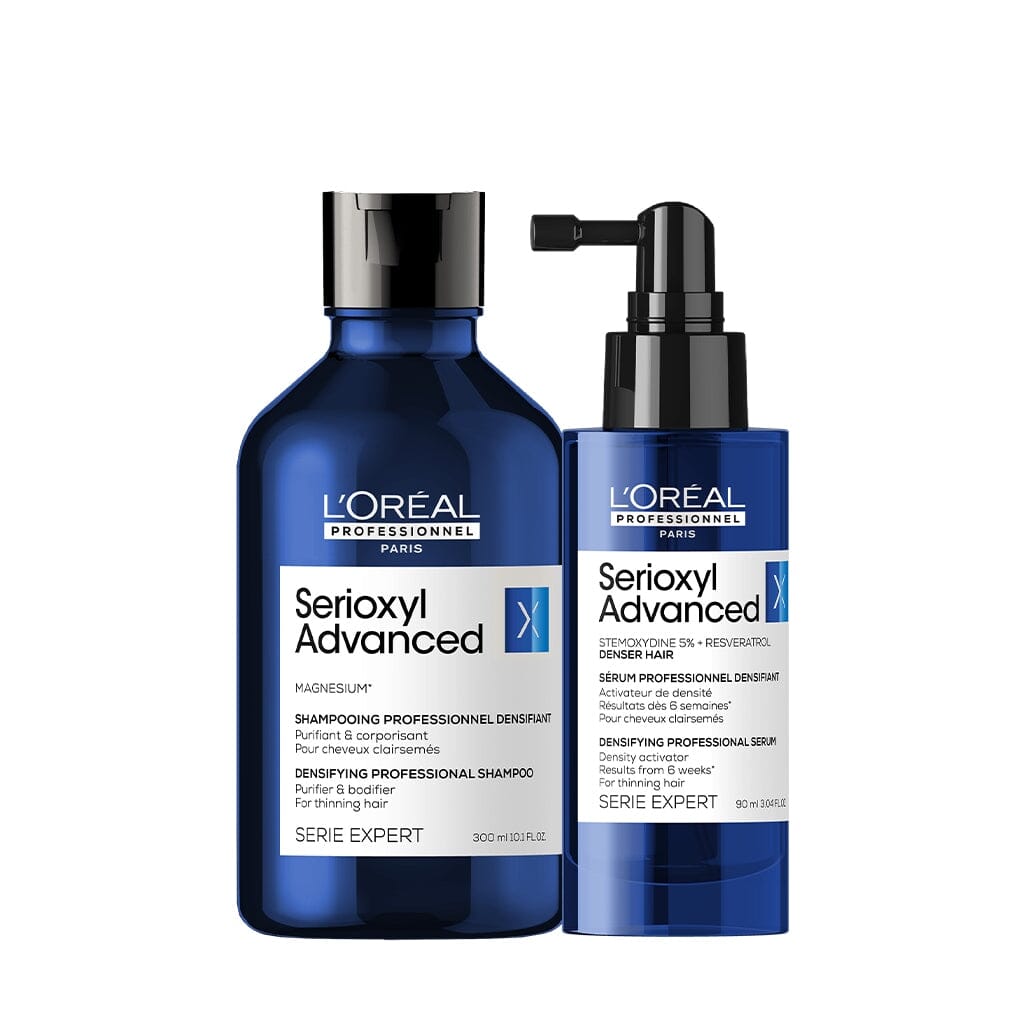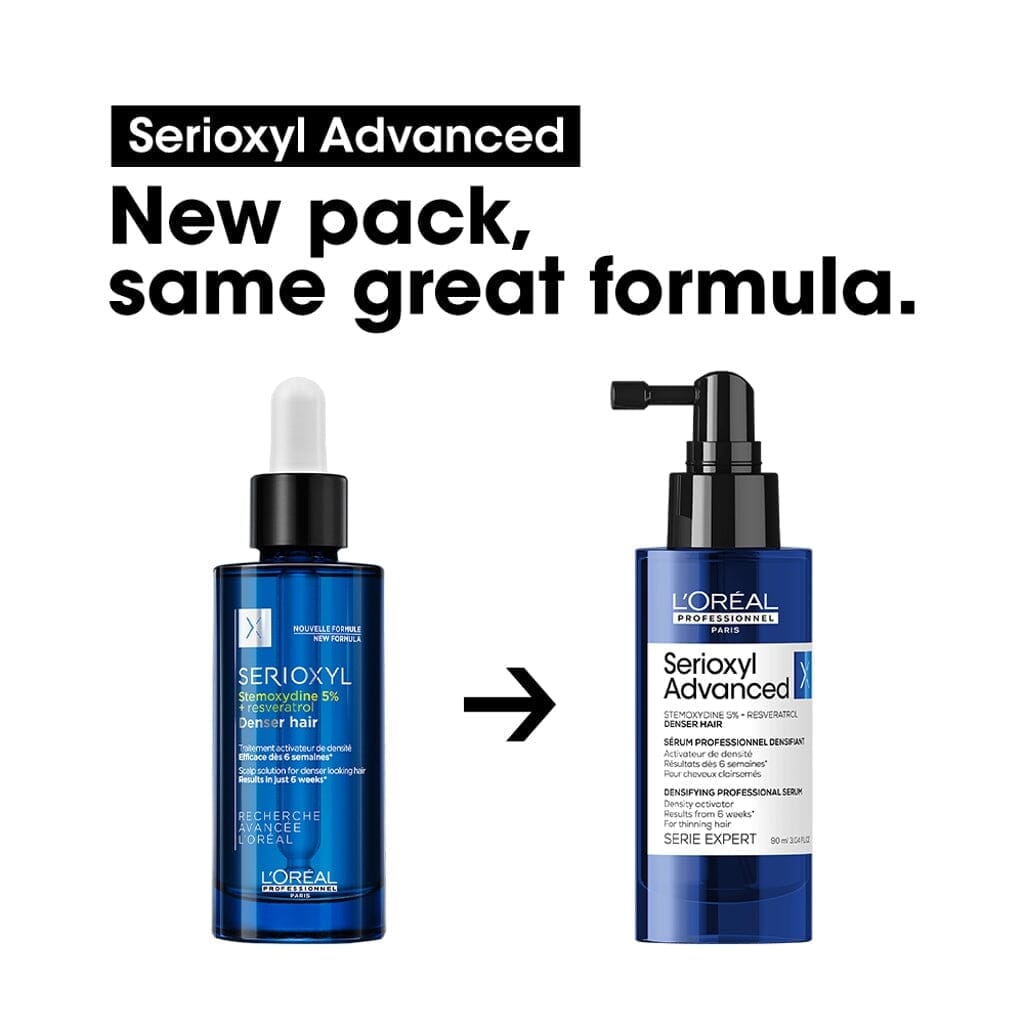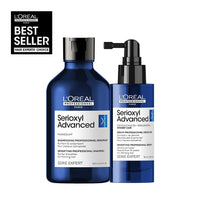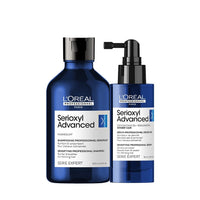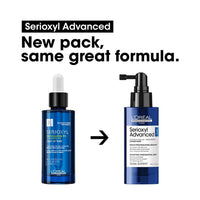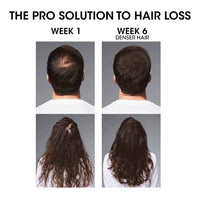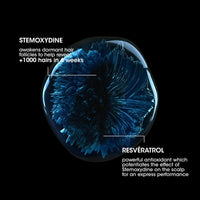 L'Oréal Professionnel Serioxyl Advanced Denser Hair Shampoo & Serum Duo
Professional Reset for Deregulated Scalps.
Scalp is skin, but a much more complex one. Sebum oxidation and micro cracks on the scalp surface can create numerous issues. It's a vicious cycle and you want out.
Serioxyl Advanced Densifying Shampoo 300ml
Purifies the scalp and bodifies the fiber for densified and cleansed hair.
Serioxyl Advanced Denser Hair Density Activator Serum 90ml
Multiplies the number of hairs with daily use, for denser hair.*
HAIR TYPE
Thin hair
Fine hair
*Results from 6 weeks.Clinical study with 79 women during 12 weeks.
<p><strong>Serioxyl Advanced Densifying Shampoo 300ml</strong></p><ul><li>Hypoallergenic formula, suitable for sensitive scalps.</li><li>Purifies and helps to give the feeling of renewed density.</li><li>Hair is densified and radiant.</li></ul><p><strong>Serioxyl&nbsp;Advanced Denser Hair Density Activator Serum 90ml</strong></p><ul><li>Clinically proven to raise hair density with + 1000 hairs in only 6 weeks and + 1600 hairs in 3 months.</li><li>Protects and optimizes the scalp.</li><li>Antioxidant.</li><li>Free From: Colorant, Silicones, Sulfates</li></ul>
<p><strong>Serioxyl Advanced Densifying Shampoo 300ml</strong></p><ol><li>Apply evenly on wet scalp and hair.</li><li>Gently lather with the softest part of the tip of your fingers until a light foam is obtained. Rinse thoroughly.</li><li>In case of contact with eyes, rinse them immediately and thoroughly.</li></ol><p><strong>Serioxyl&nbsp;Advanced Denser Hair Density Activator Serum 90ml</strong></p><ol><li>Apply evenly on the scalp (ideally at night, on towel-dried hair).</li><li>Part the hair in 4 and spray 6 times in each section.</li><li>Massage with the softest part of the tip of your fingers. Leave on.</li><li>In case of contact with eyes, rinse them immediately and thoroughly.</li></ol><p><strong>PRO TIPS</strong></p><ul><li>Apply at night for 3 months after full in-shower routine for optimal effects.</li><li>The <strong>Serioxyl Advanced Denser Hair Serum </strong>and<strong>&nbsp;Densifying Purifier Bodifier Shampoo</strong> is best used with the&nbsp;<a href="https://www.hairmnl.com/products/loreal-professionnel-serioxyl-conditioner-150ml">Serioxyl Hypoallergenic Conditioner</a>.</li></ul>
<p><strong>KEY INGREDIENTS</strong></p><p><strong>Serioxyl Advanced Densifying Shampoo 300ml</strong></p><ul><li><i>Polysorbate 21</i>&nbsp;- an agent known for its purifying properties.</li><li><i>Magnesium Sulfate</i>&nbsp;- an agent known for its bodifying effects on hair fiber.</li></ul><p><strong>Serioxyl&nbsp;Advanced Denser Hair Density Activator Serum 90ml</strong><br>Concentrated with 5% Stemoxydine and enriched with Resveratrol, to sustain proper stem cell functioning and optimize hair cycles that leads to an improved follicle renewal, inducing an increase in hair density.</p><ul><li><i>Stemoxydine</i>: a patented molecule with a maximised 5% concentration that awakens the dormant follicle to create new hair.</li><li><i>Resvératrol</i>:&nbsp;a powerful antioxidant which potentiates the effect of Stemoxydine on the scalp for an express performance.</li></ul><p><strong>FULL INGREDIENTS</strong></p><p><strong>Serioxyl Advanced Densifying Shampoo 300ml</strong><br>Aqua / Water, Ammonium Lauryl Sulfate, Cocamidopropyl Betaine, Sodium Chloride, Parfum / Fragrance, Hexylene Glycol, Citric Acid, Sodium Hydroxide, Sodium Benzoate, Hydroxypropyl Guar Hydroxypropyltrimonium Chloride, Alcohol Denat., Polyquaternium-30, Salicylic Acid, Menthol, Benzoic Acid, Magnesium Sulfate, Polysorbate 21, Ci 42090 / Blue 1.</p><p><strong>Serioxyl&nbsp;Advanced Denser Hair Density Activator Serum 90ml</strong><br>Alcohol Denat., Aqua / Water, Diethyllutidinate, Resveratrol, Ethyl Ester Of Pvm/ma Copolymer, Linalool, Geraniol, Citronellol, Benzyl Salicylate, Benzyl Alcohol, Limonene, Parfum / Fragrance.</p><p><i>Please be aware that ingredient lists for the products of our brand are updated regularly. Please refer to the ingredient list on your product package for the most up to date list of ingredients to ensure it is suitable to your personal use.</i></p>