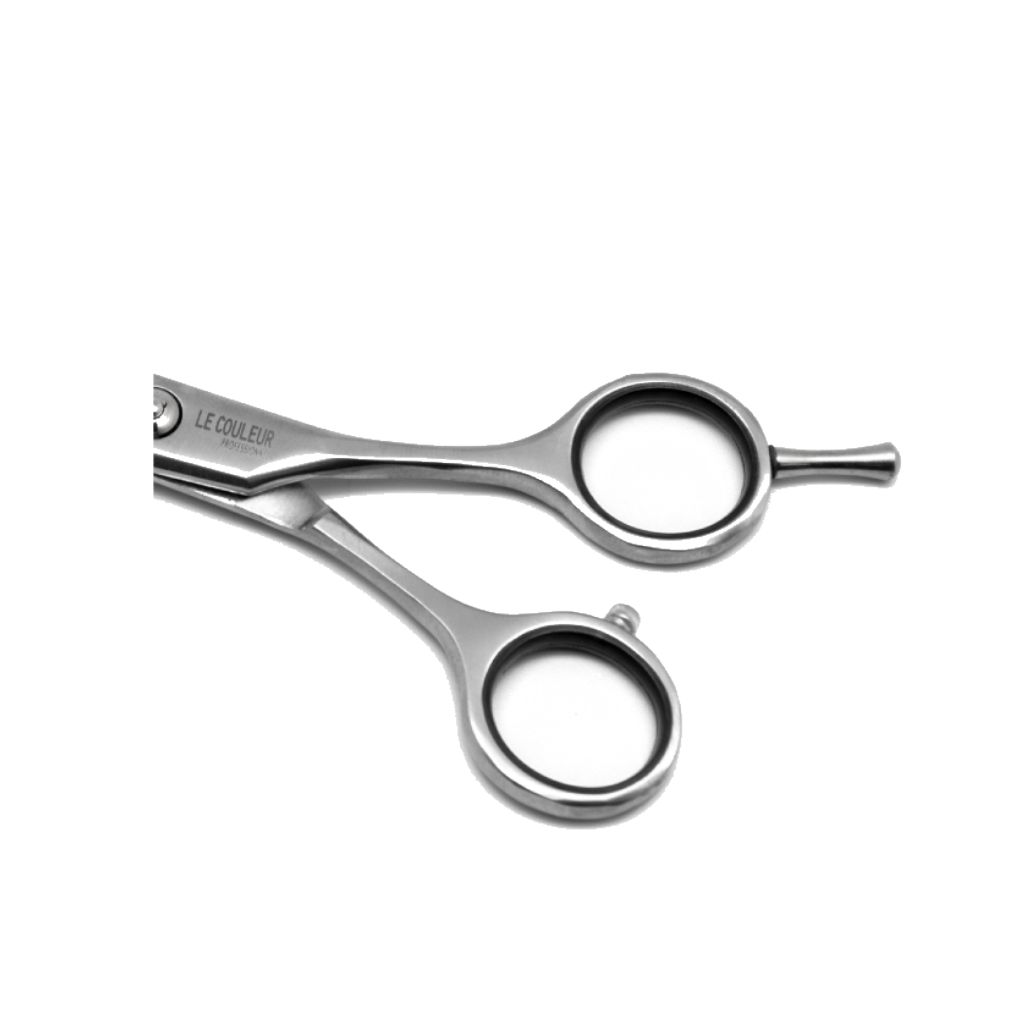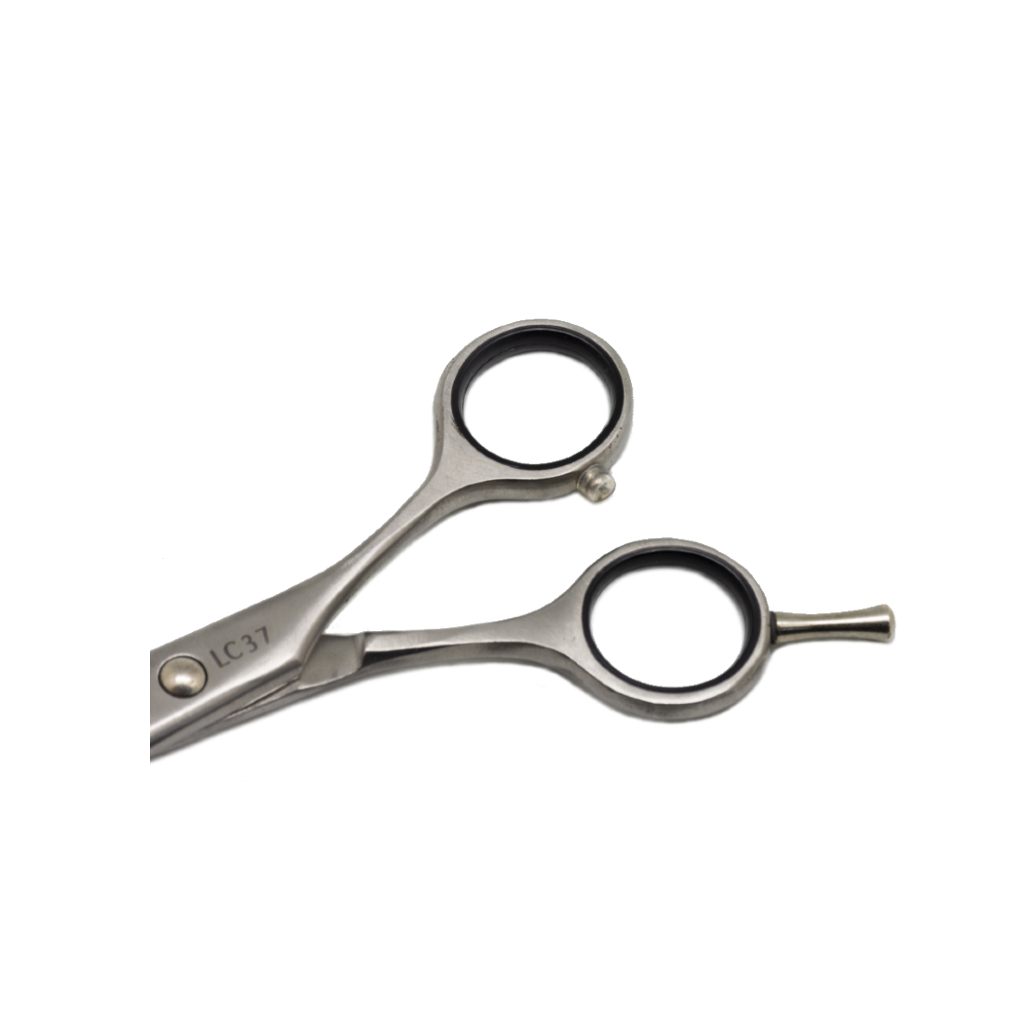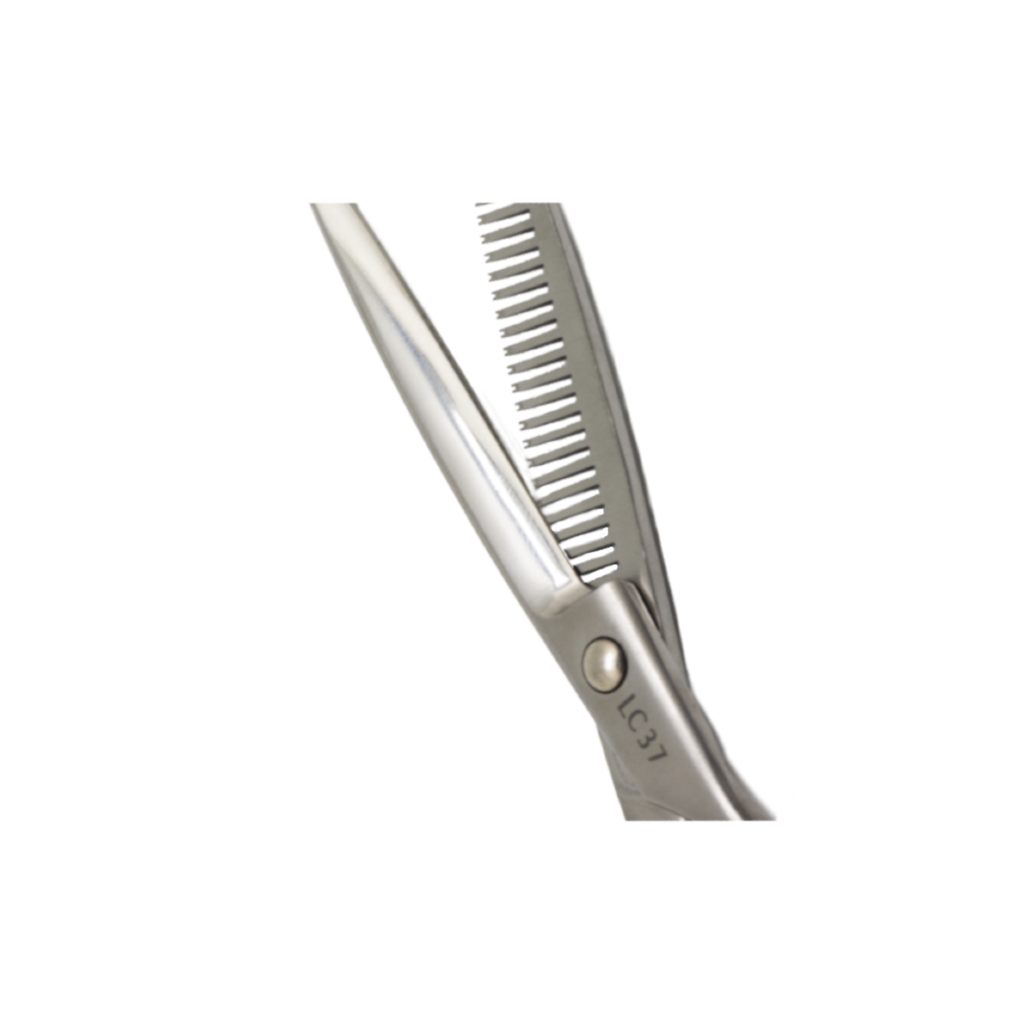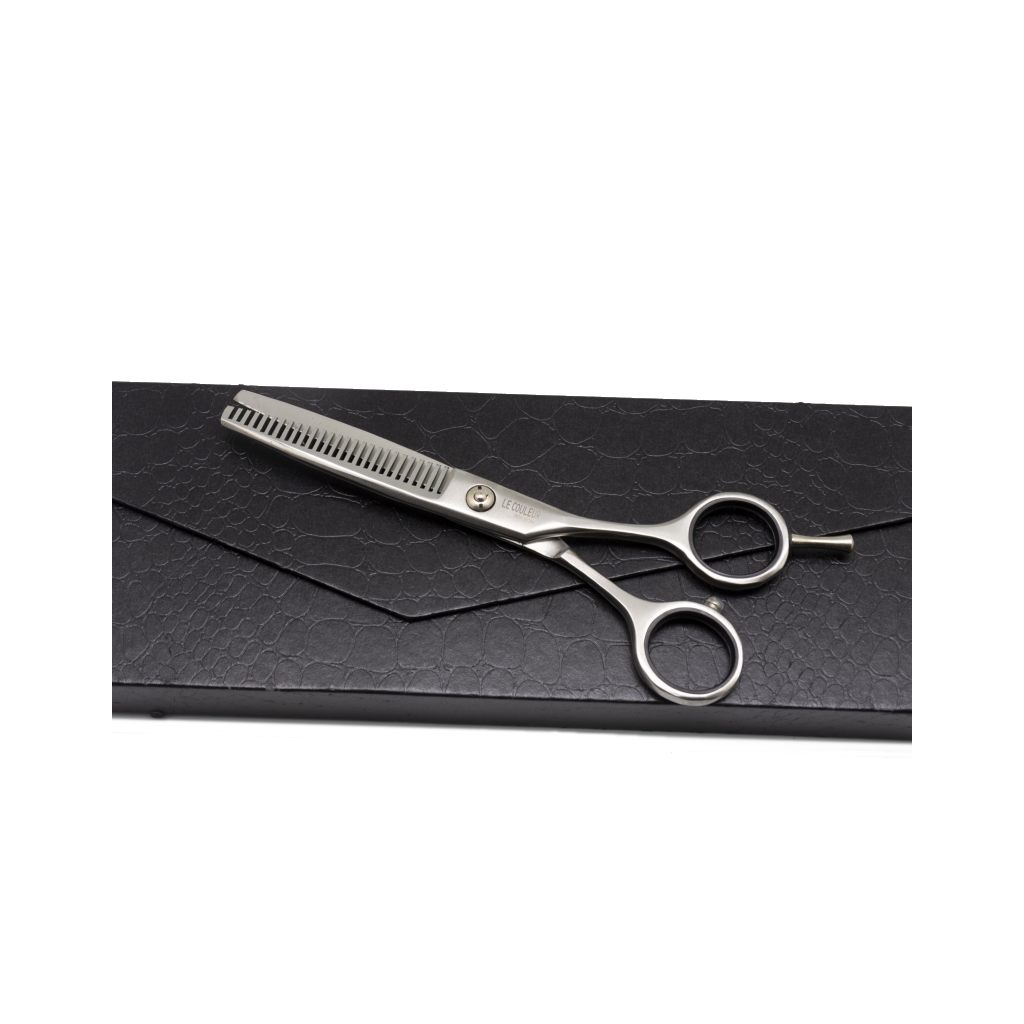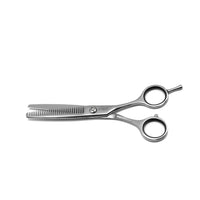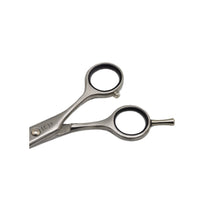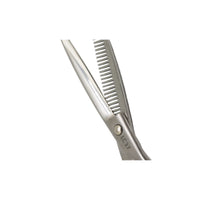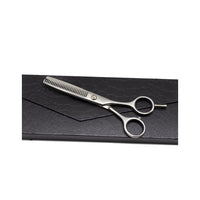 Le Couleur Professionnel Thinning Scissors LC-37
Professional shears with finger rest and finger inserts.
Tempered with precision accurate blades and hand-sharpened cutting edges.
Sharp and smooth blades for even hair trimming and thinning.
Sharpened thinning razor edges to evenly trim hair with ease and texturize hair for stylish and natural looks, without split ends or pulling.
26 V-shaped teeth.
Finger rest for more control.
<ul><li>Size: 6.0 inches</li><li>Material: 420 stainless steel</li><li>Hardness: HRC 58</li><li>Right hand</li><li>Eyeglass handle</li><li>Straight and removable finger rest</li><li>Detachable finger ring</li><li>Adjustable screw for scissor tension</li><li>Comes with anti-shock case</li></ul>
<p><strong>WARRANTY POLICY</strong><br>Le Couleur Professionnel will provide a 14-day warranty policy which will be effective from the date the delivery was accepted by the consumer. The products are only eligible for a warranty service if the technical staff, after examining the defect/s, thinks it is due to faulty materials, controls, or other natural causes etc.</p><p><strong>The products will </strong><i><strong>not</strong></i><strong> be eligible for warranty services for the following:</strong></p><ol><li>Damages caused by accidents, negligence or wrong handling of the product which is not in accordance with the product instruction manual. (e.g, wrong installation, etc.)</li><li>Damages caused by external repairs and services by other parties other than Le Couleur Professionnel.</li><li>Damages caused by using the product for anything other than its original purpose.</li><li>Damages caused by using parts and accessories which are not original components from Le Couleur Professionnel.</li><li>Damages caused by using the product in a country other than the Philippines where it was originally sold.</li></ol><p><strong>The following guidelines shall be observed for products eligible for warranty service:</strong></p><ol><li>The products repaired or replaced within the warranty period will not extend the warranty period.</li><li>For products sold within Metro Manila, the items may be transported through courier services to HairMNL or directly to Le Couleur business address. The items and its accessories should be packed with its original box.Completion of warranty service depends on the extent of damage of the items but not longer than five (5) days within Metro Manila. Return of repaired items may take longer for customers from the provinces and outside Metro Manila.</li></ol>