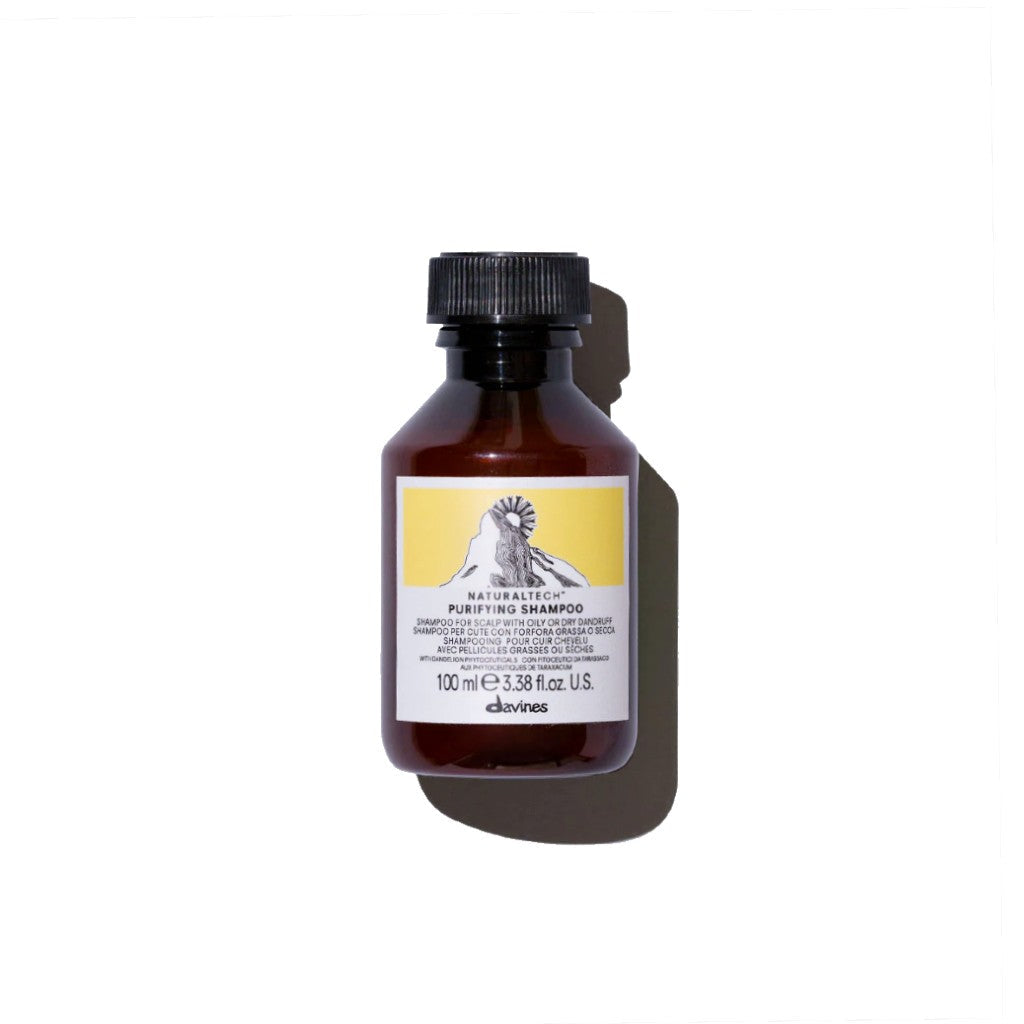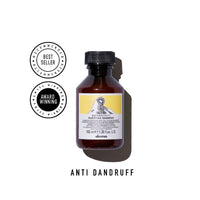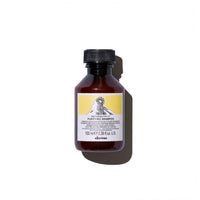 Davines Purifying Shampoo: For Oily or Dry Dandruff 100ml
The Davines Purifying Shampoo is for scalps with oily or dry dandruff. Coming from the Naturaltech line, it is designed to treat specific hair or scalp problems. This product can treat dandruff, seborrheic dermatitis, eczema, psoriasis, or practically any conditions where flakes are coming off your head.
Its anti-fungal and antibacterial ingredients cleanse and purify the scalp to fight against microbial attacks and create a healthy, clean environment. Hair and scalp are healthy, flake-free and deep cleansed without causing irritation.
Paraben and sulfate-free, Davines products are safe for pregnant and lactating women.
Note: Please expect a difference in consistency between the liter size and the retail size. The liter sizes are created for backbar purposes and are not as condensed for ease in pumping the product out. This still however has the same cleansing properties and effects.
<p>Cosmetic intensive treatment against dandruff.</p><p>Quick resolution of flaking problems.</p><p>Antioxidant action.</p><p>Natural derived active ingredients.</p><p>Paraben and sulfate-free.</p>
<ul><li>Apply about a tablespoon to the scalp with damp hair and massage in, especially those areas most affected.</li><li>Leave on for a few minutes. Rinse off&nbsp;thoroughly.</li><li>Alternate with&nbsp;<a href="https://www.hairmnl.com/products/davines-renewing-shampoo">Davines Renewing Shampoo</a>&nbsp;or <a href="https://www.hairmnl.com/products/davines-naturaltech-well-being-shampoo-for-all-kinds-of-hair"><u>Well-Being Shampoo</u></a>&nbsp;for best results.</li></ul><p><strong>FREQUENCY OF USE</strong></p><ul><li><i>Intensive treatment: </i>Twice a week for a maximum 3 weeks.</li><li><i>Maintenance treatment</i>: Once a week for 6 weeks.&nbsp;The maintenance treatment can be interrupted earlier than 6 weeks if the problem has been resolved.</li></ul>
<p><strong>NATURAL ACTIVE INGREDIENTS</strong></p><ul><li>Dandelion phytoceuticals - rich in polyphenols and sugar with anti-oxidant and anti-inflammatory action;</li><li>Essential oils - Lavender, myrrh, and sage oils have an anti-inflammatory, antiseptic, and calming action.</li><li>Selenium disulphide - an active pharmaceutical-grade substance&nbsp;used to treat dandruff</li></ul><p><strong>FULL&nbsp;INGREDIENTS</strong><br>AQUA / WATER / EAU, COCAMIDOPROPYL BETAINE, PROPYLENE GLYCOL, SODIUM LAURYL GLUCOSE CARBOXYLATE, GLYCERIN, LAURYL GLUCOSIDE, SODIUM LAUROYL METHYL ISETHIONATE, ACRYLATES/C10-30 ALKYL ACRYLATE CROSSPOLYMER, SELENIUM SULFIDE, GLYCERYL OLEATE, TARAXACUM OFFICINALE ROOT EXTRACT / TARAXACUM OFFICINALE (DANDELION) ROOT EXTRACT, COCO-GLUCOSIDE, POLYSORBATE 20, SODIUM BENZOATE, CITRIC ACID, SODIUM CHLORIDE, TRISODIUM ETHYLENEDIAMINE DISUCCINATE, POTASSIUM SORBATE, 2-BROMO-2-NITROPROPANE-1,3-DIOL, LINALOOL, PARFUM / FRAGRANCE.</p>
Can feel and see the effect on first use