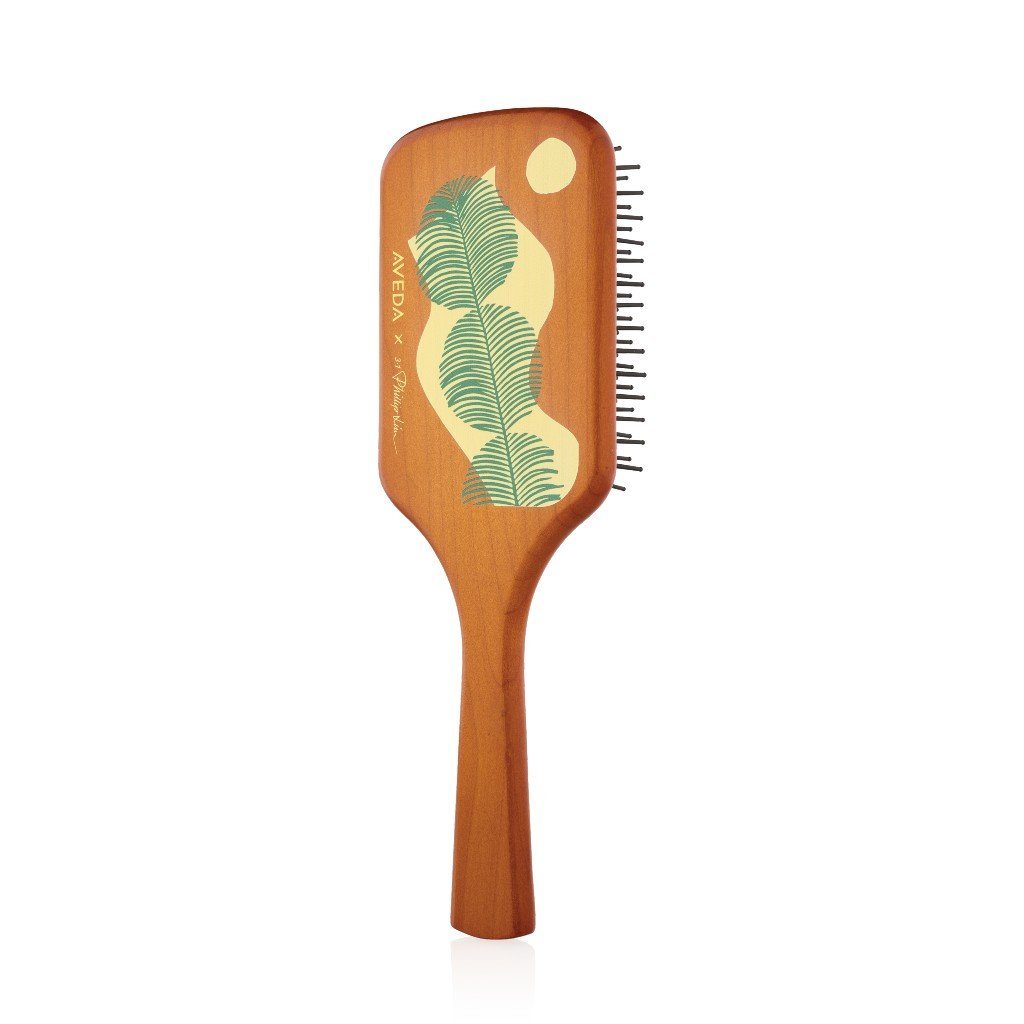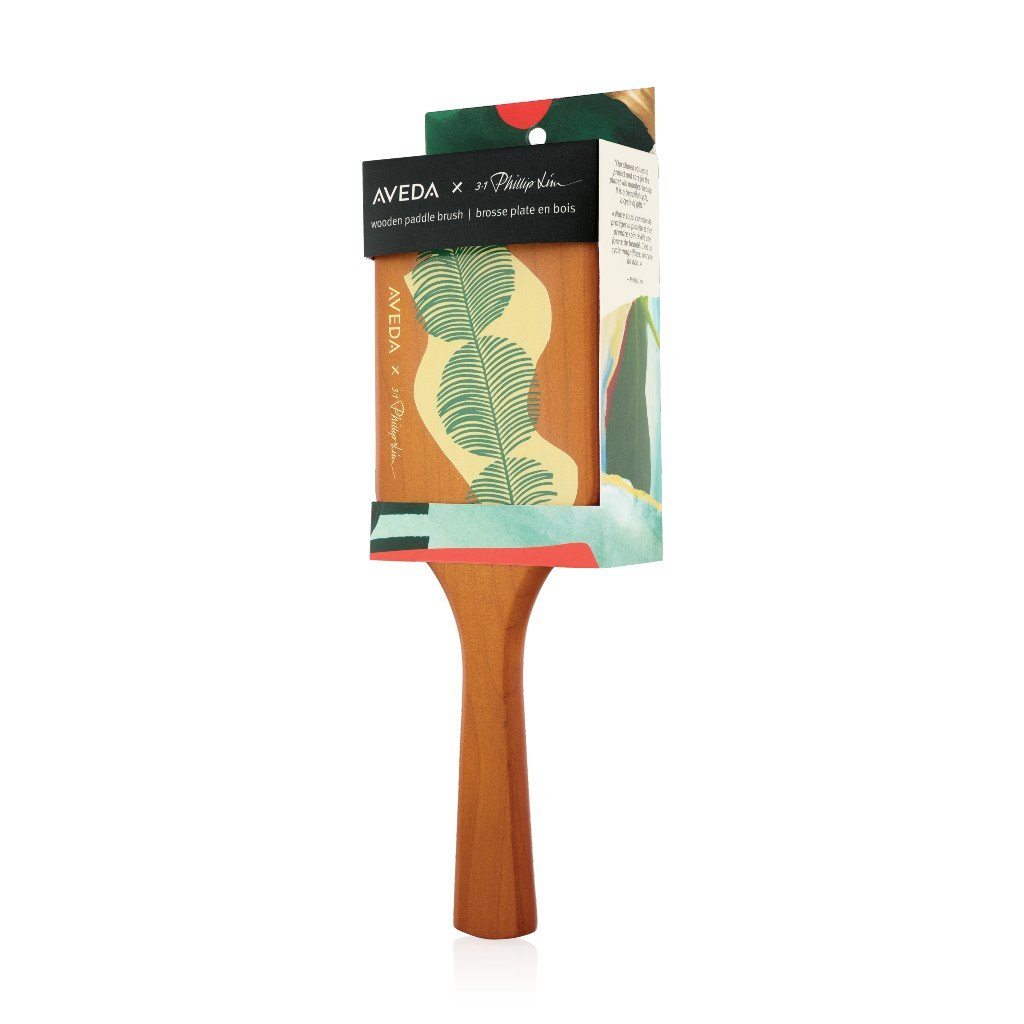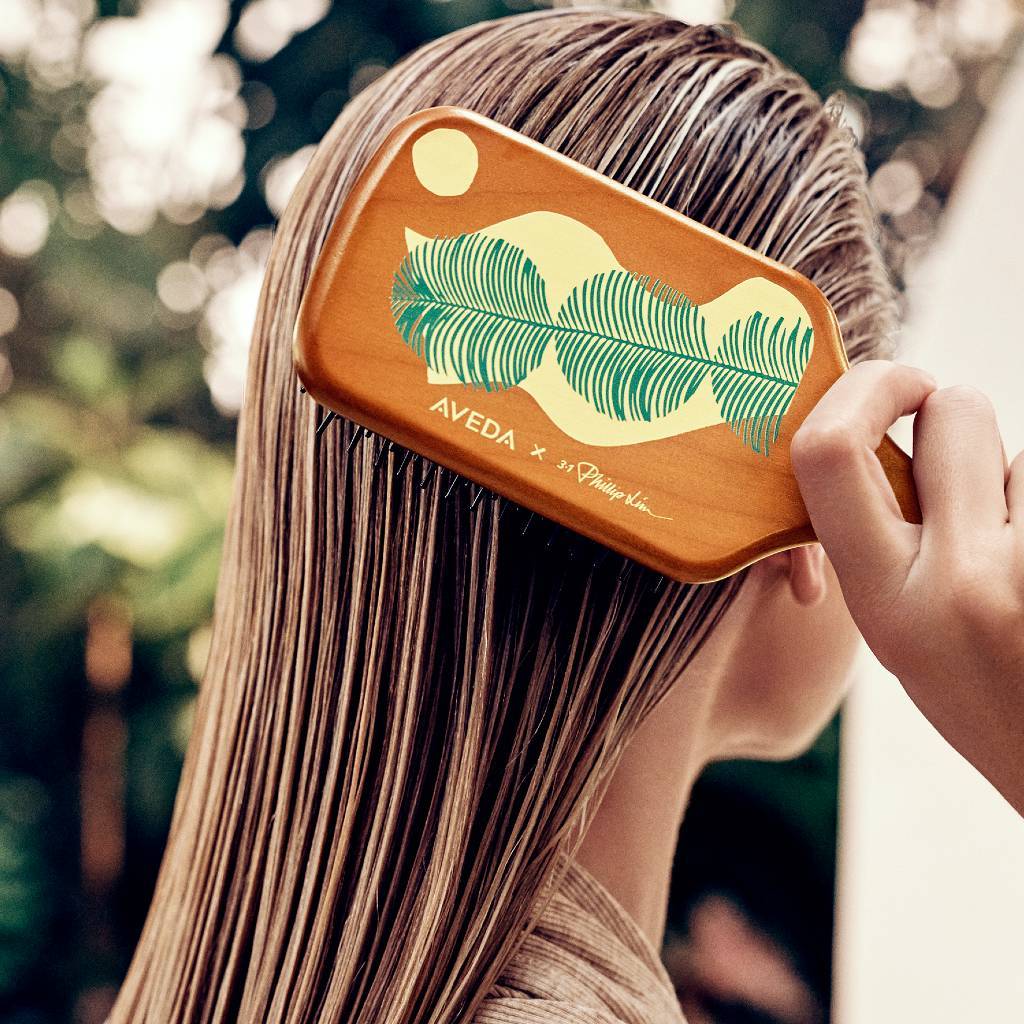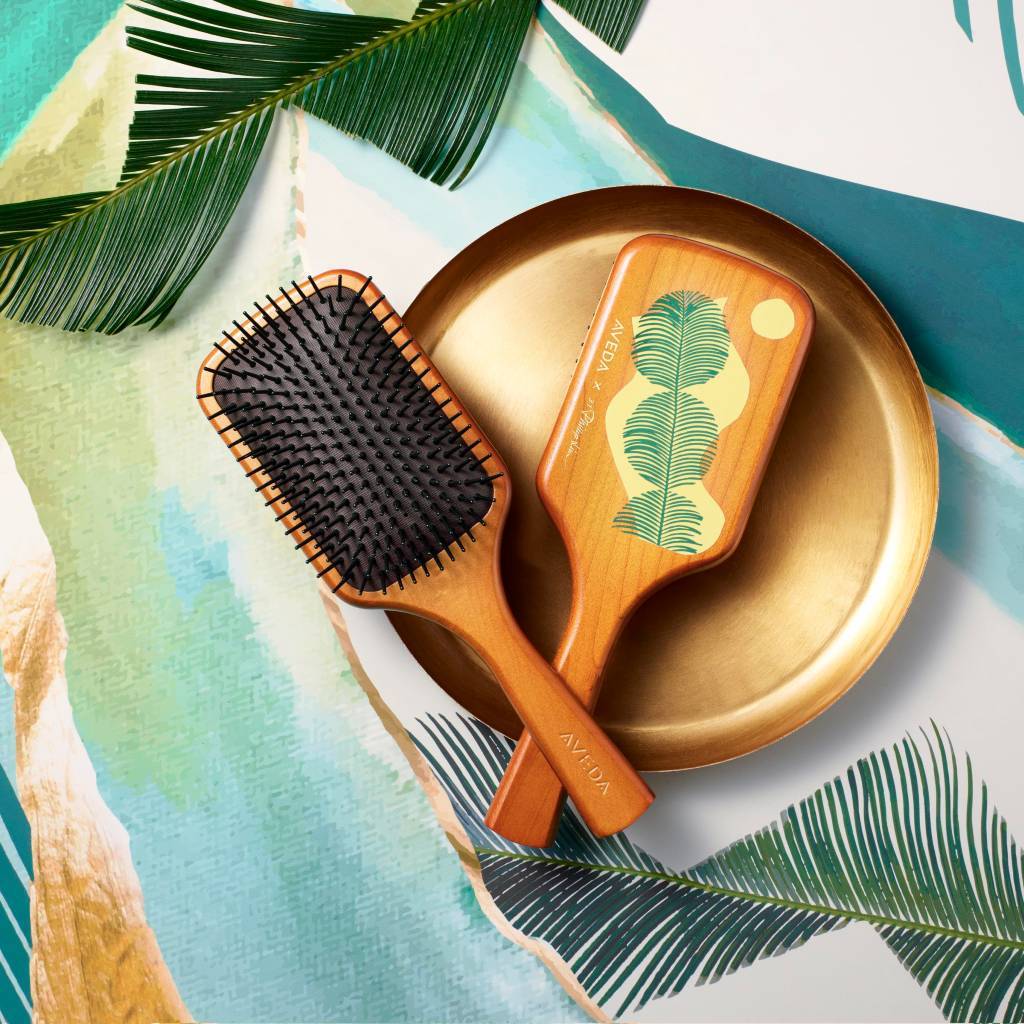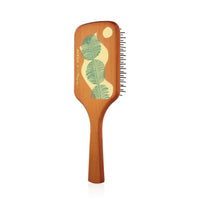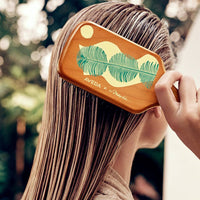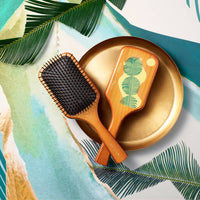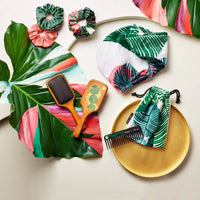 AVEDA x 3.1 Phillip Lim Limited-Edition Wooden Paddle Brush
Professional paddle brush features extended bristles for easy detangling and reduces stress to hair and scalp during blow-drying and styling. Ideal for smoothing hair during blow-drying to create smooth, straight styles.
Features an exclusive, limited-edition Aveda x 3.1 Phillip Lim design.
The paddle brush is designed with one bristle missing in the bottom, middle half of the brush. This hole is to provide ventilation and to aid in drainage after the brush has been washed. Additionally it helps to prevent any bacterial growth that could occur with pooling water on the inside of the brush.
Lightweight
Size: 7.6in x 2.5in
<p><strong>TECHNOLOGY</strong><br>Designed with one bristle missing in the bottom middle half of the brush. This hole:</p><ul><li>Provides ventilation and aids in drainage after the brush has been washed.</li><li>Helps prevent bacterial growth that could occur with pooling water inside the brush.</li></ul><p><strong>Brush also features:</strong></p><ul><li>Pad cushion—reduces stress to hair and scalp.</li><li>Staggered pin arrangement—allows for vertical brushing to detangle and horizontal brushing to smooth.</li><li>Extended bristles—stimulate and massage scalp.</li><li>Handle—allows for proper amount of tension to be applied during styling.</li></ul><p>&nbsp;<strong>Vegan, Cruelty Free</strong></p>
<p>Designed for detangling and blow-dry styling. Brush vertically to detangle and brush horizontally to smooth.</p><p><strong>TIPS</strong><br>Apply any&nbsp;<a href="https://www.hairmnl.com/collections/aveda-styling">Aveda styling product</a>&nbsp;to shoulder length damp hair and blow-dry using the large flat surface to flatten the hair.</p>
<p><strong>PACKAGING</strong><br>Wooden handle made of maplewood or beechwood; pad made of natural rubber; tapered, flexible bristles made of nylon; carton is 90% PCR fiber.</p>