Embarrassed by flaky, itchy scalp?
Dandruff can wreak havoc on your hair and self-esteem. It's time to put an end to the constant battle with dandruff and experience the freedom of a clean, healthy scalp.
We understand the frustration.
Trying countless dandruff remedies that promise results but deliver disappointment. From over-the-counter shampoos to home remedies, you've tried them all. But nothing seems to work effectively.
⭐⭐⭐⭐⭐
"My husband has been quietly irritated by recurring dandruff for five months. We already tried products bought from drugstores and even home remedies to remove his dandruff, but to no avail."
Joy D., HairMNL Customer
⭐⭐⭐⭐⭐
"I have had dandruff since college and I have tried every dandruff shampoo out in the market... from medicated ones to natural/herbal shampoos but to no avail."
Trina, HairMNL Customer
⭐⭐⭐⭐⭐
"I have patchy, dry, itchy portions on my scalp. I tried anti dandruff shampoos, vegan, sulfate-free, baby shampoo, skin sensitive shampoo, mild, virgin coconut oil, lemon, oatmeal water, gugo, etc. EVERYTHING!"
Alyssa, HairMNL Customer
Reclaim your confidence.
Discover this powerful solution to combat dandruff.
Introducing the ultimate solution.
The Davines Purifying and Well-Being Set is a carefully crafted routine that targets the root causes of dandruff, providing you with long-lasting relief and a scalp that feels refreshed and rejuvenated.
Buy Now
Designed to Solve Scalp & Hair Conditions the Natural Way
Phytoceuticals are plant compounds with protective action against external attacks: they are anti-oxidant, anti-free radicals and anti-inflammatory agents.
Natural beauty's next step
From harvest to formula
"By creating beauty sustainably, we encourage people to take care of themselves, the environment in which they live & work, and of the things they love."
Davide Bollati, Davines President
In The Press
Imagine a life without pesky flakes and constant itching.
With the Davines Purifying and Well-Being Shampoo Duo, you can expect a significant reduction in dandruff, a calmed and balanced scalp, and hair that looks and feels healthier than ever.
Buy Now
Experience the joy of being dandruff-free.
No more avoiding social gatherings or feeling self-conscious about flakes on your shoulders. With a clean and confident scalp, you can embrace every moment, wear your favorite outfits with confidence, and let your true beauty shine.
Don't let dandruff hold you back any longer.
Shop now and reclaim your healthy, flake-free hair today.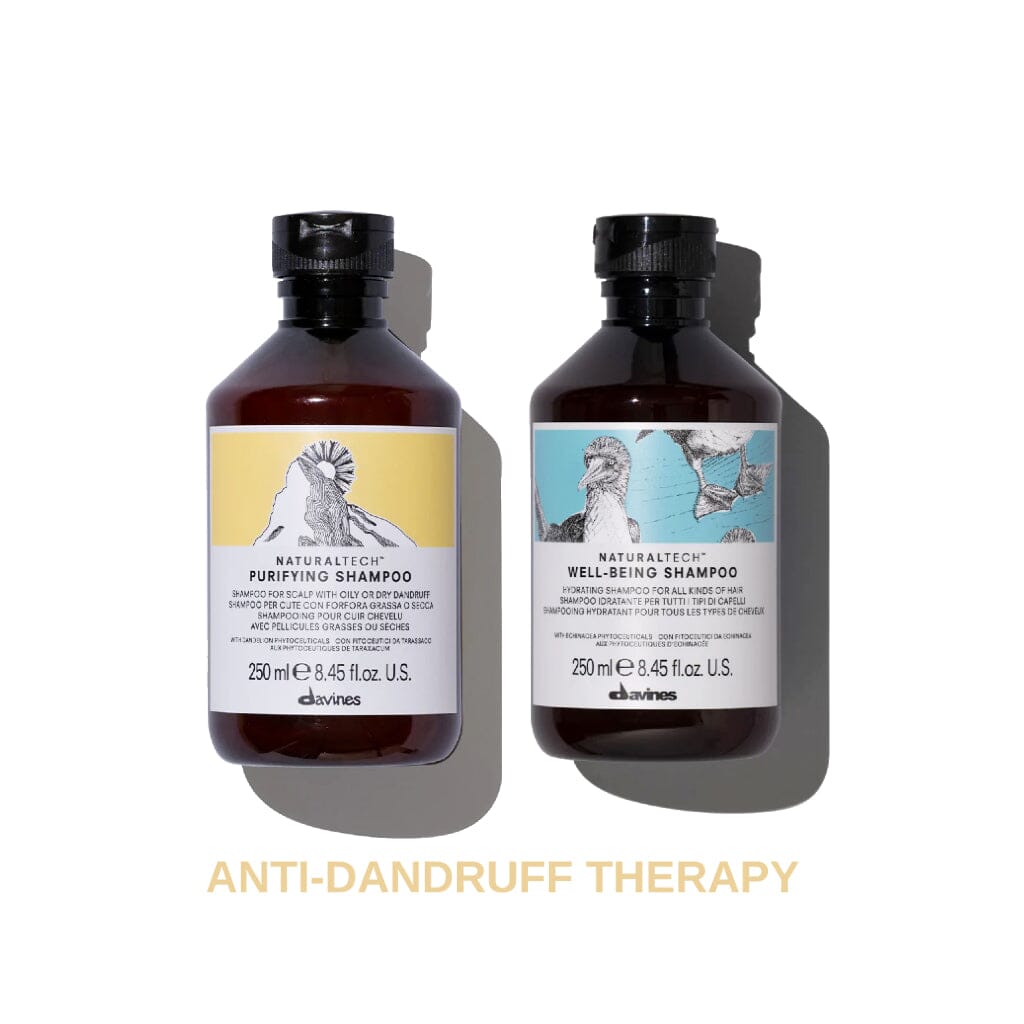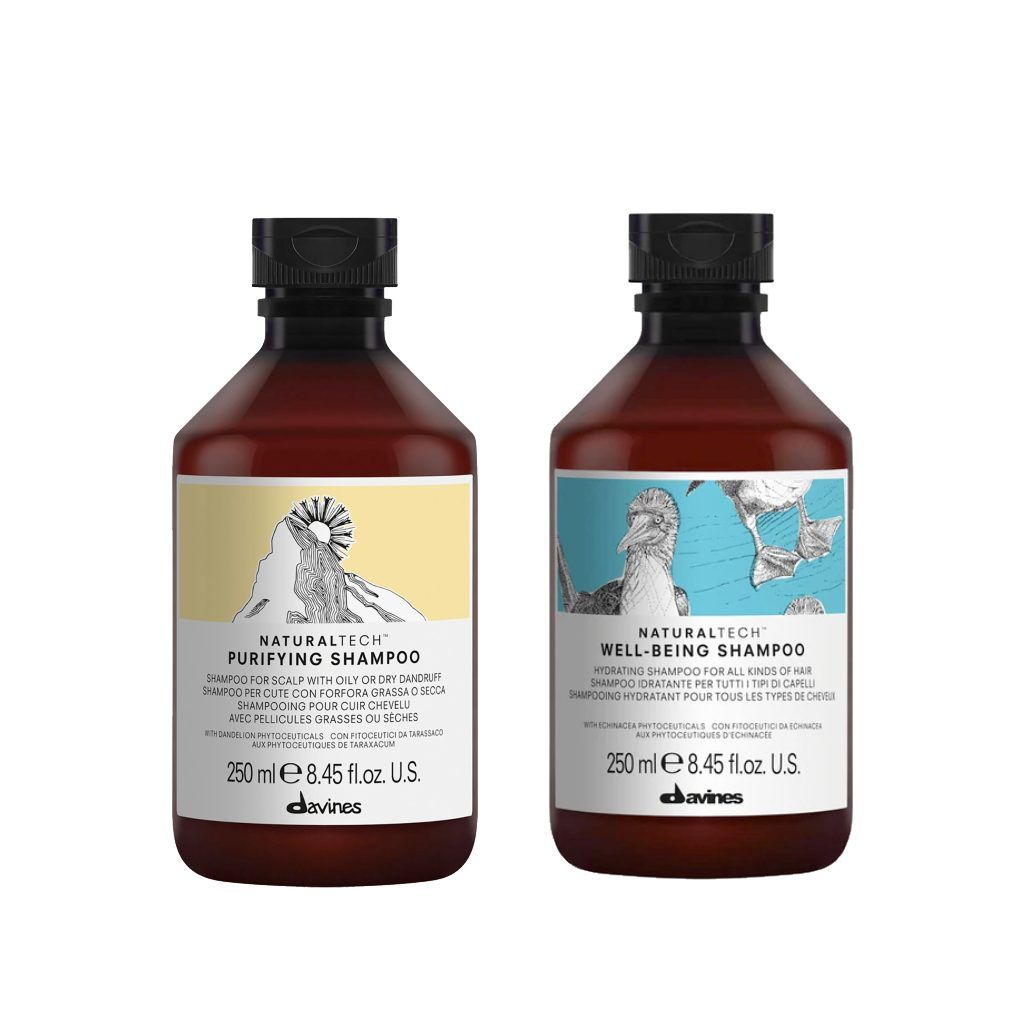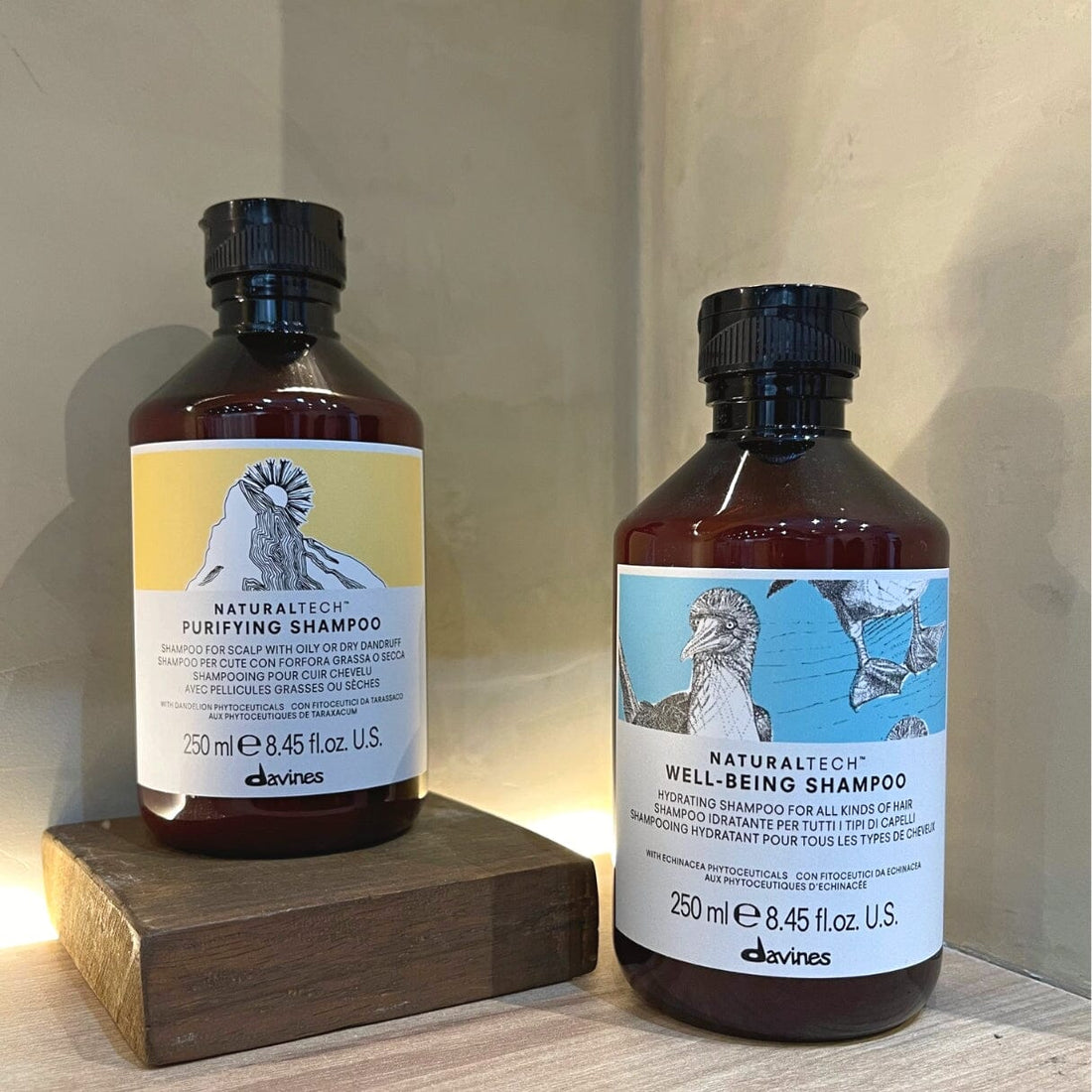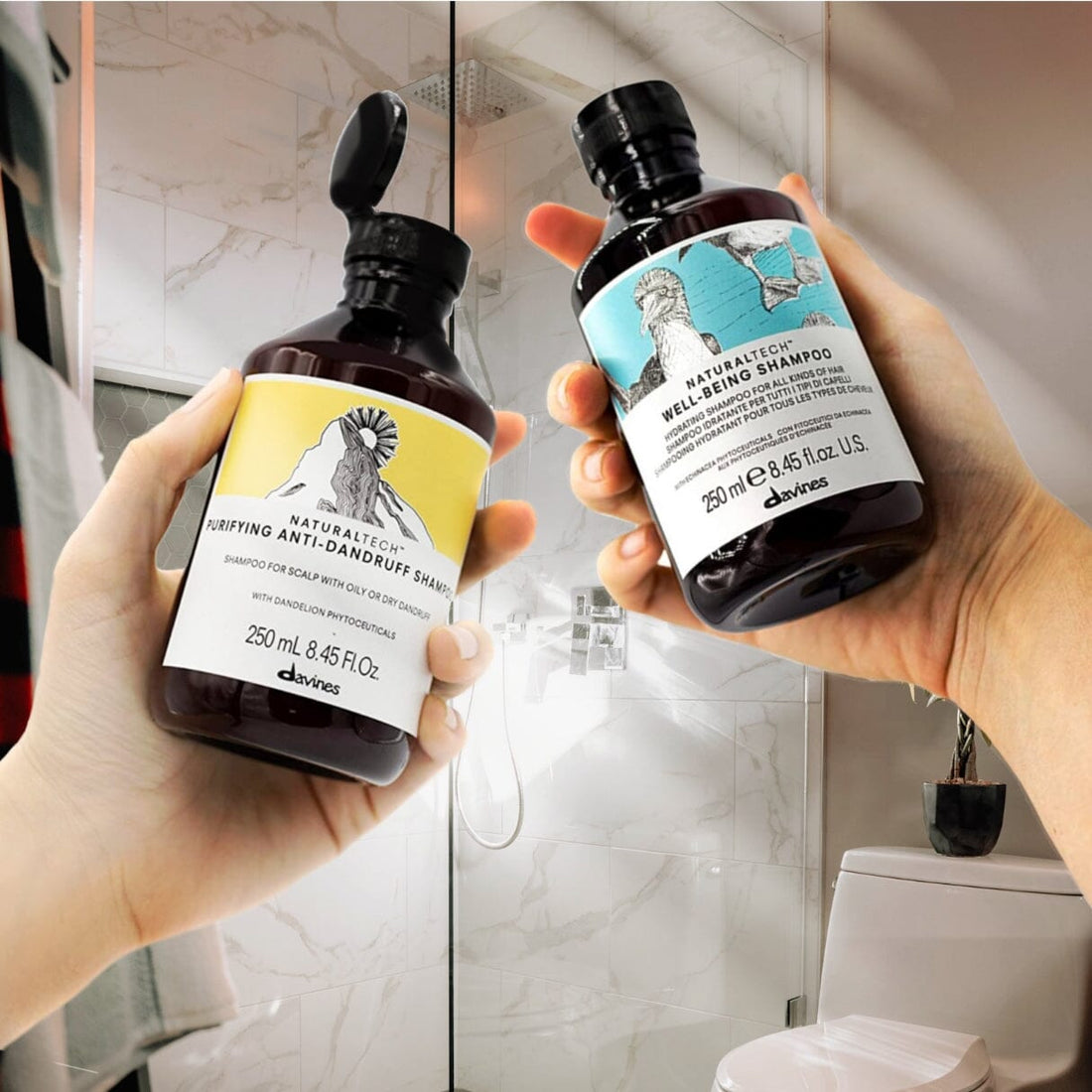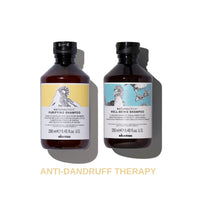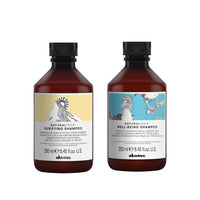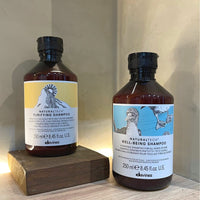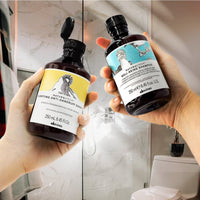 Davines Purifying and Well-Being Shampoo Set
Don't take our word for it.
Hear from our satisfied customers who have bid farewell to dandruff with Davines Purifying & Well-Being Set.
Solved my problems
"The Purifying shampoo worked wonders for me. Saw great results on my first use. The Well-Being Shampoo's also great. I use it on days I'm not using the Purifying shampoo. Does not irritate my scalp or skin. It lathers well and smells great. Overall, it's a must try for those suffering with dandruff!"
Hannah F. from San Juan
Purifying + Well-Being = Perfect Shampoo Combo
"I've always relied on Davines Purifying Shampoo when I get dandruff due to abrupt changes in weather. It's always worked for me. The Davines Well-Being Shampoo is gentle on my hair and scalp. Highly recommended!"
Mike J. from Muntinlupa
First time to try these products
"I suffered from dandruff for several months already. I tried many products but to no avail until I found the Davines Purifying & Well-being Shampoo. I felt improvement already from my first use and up to now, my scalp is no longer itchy."
Elena V. M. from Manila