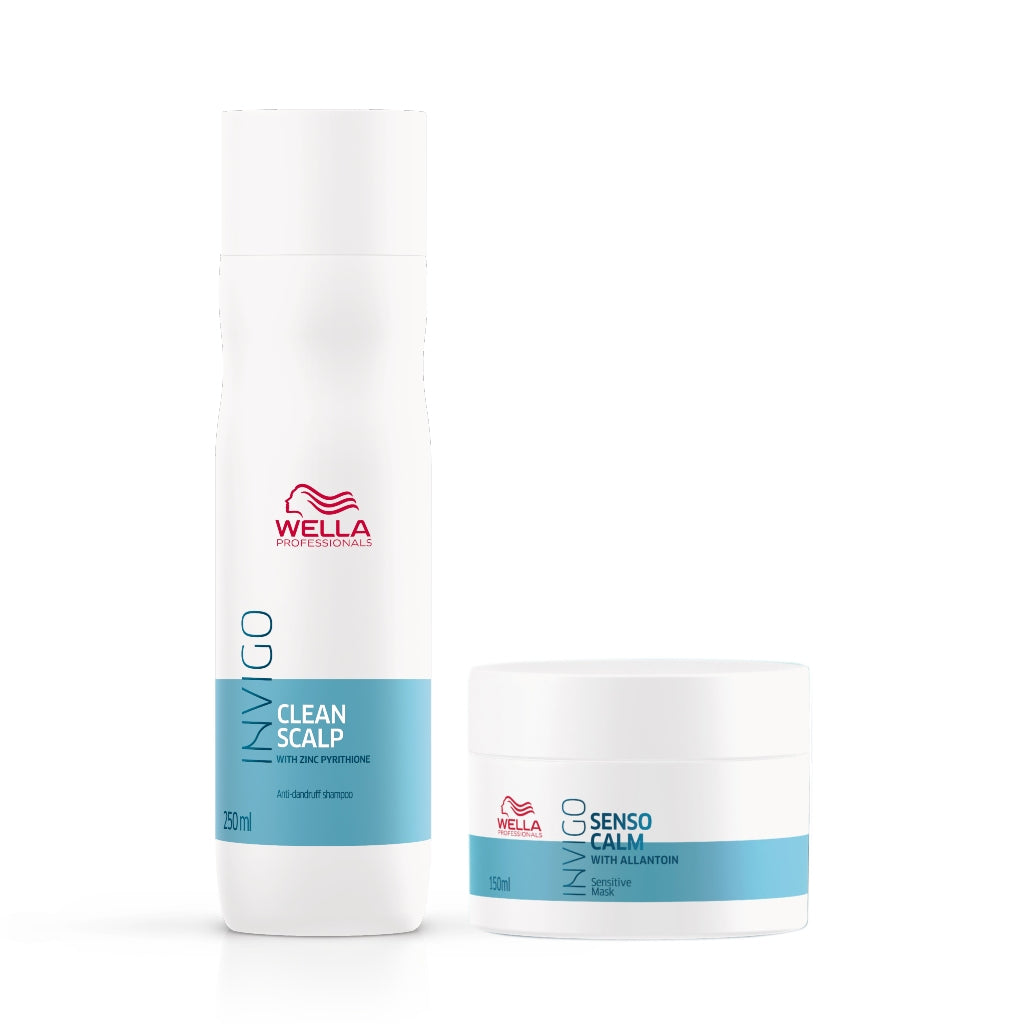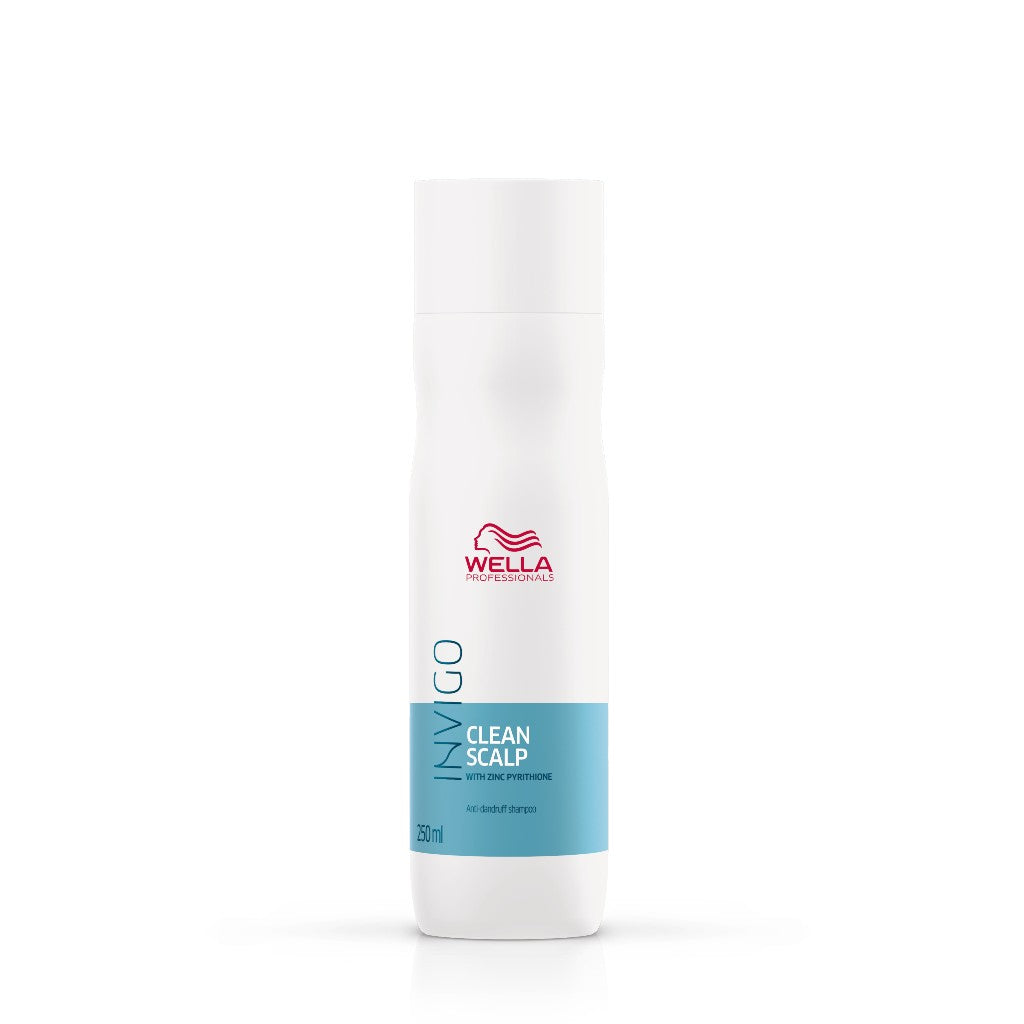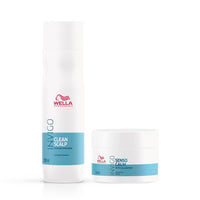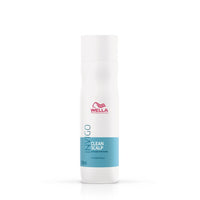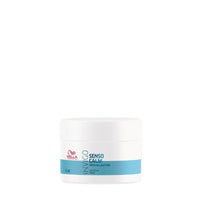 Wella Professionals Invigo Balance Anti-Dandruff Duo
Invigo Balance with Balance-Blend™: Takes care of your individual scalp and hair needs, infused with caring and refreshing ingredients.
Invigo Balance Senso Calm Anti-Dandruff Shampoo 250ml made with zinc pyrithione is a soothing shampoo that combats dandruff and removes visible flakes from the scalp, leaving hair feeling cleaner, moisturized and relieved.
Invigo Balance Senso Calm Sensitive Mask 150ml made with allantoin is a fragrance-free mask which alleviates itchiness and helps strengthen hair.
<p><strong>Invigo Balance Senso Calm Anti-Dandruff Shampoo 250ml</strong></p><ul><li>Infused with Zinc Pyrithione.</li><li>Combats dandruff and removes visible flakes from the scalp.</li><li>Leaves hair feeling cleaner, moisturized and refreshed.</li><li>Contains soothing Lotus Extract, Menthol and Allantoin.</li></ul><p><strong>Invigo Balance Senso Calm Sensitive Mask 150ml</strong></p><ul><li>Infused with Lotus Extract.</li><li>Soothes and calms sensitive scalps.</li></ul>
<ol><li>Apply <a href="https://www.hairmnl.com/products/wella-professionals-invigo-balance-senso-calm-sensitive-shampoo-250ml"><strong>I</strong></a><a href="https://www.hairmnl.com/products/wella-professionals-invigo-balance-clean-scalp-anti-dandruff-shampoo-250ml"><strong>nvigo Balance Senso Calm Anti-Dandruff Shampoo 250ml</strong></a> into wet hair and lather. Rinse thoroughly.</li><li>Massage <a href="https://www.hairmnl.com/products/wella-professionals-invigo-balance-senso-calm-sensitive-mask-150ml"><strong>Invigo Balance Senso Calm Sensitive Mask 150ml</strong></a> on scalp and hair and leave for 5 minutes. Rinse out.</li></ol>
<p style="margin-left:0px;"><strong>Invigo Balance Senso Calm Anti-Dandruff Shampoo 250ml</strong><br>Water/Aqua/Eau, Sodium Laureth Sulfate, Sodium Chloride, Sodium Laureth-8 Sulfate, Cocamidopropyl Betaine, PEG-3 Distearate, Propylene Glycol, Fragrance/Parfum, Zinc Pyrithione, Acrylates/Steareth-20 Methacrylate Copolymer, Magnesium Laureth Sulfate, Magnesium Laureth-8 Sulfate, Sodium Oleth Sulfate, Citric Acid, Sodium Benzoate, DMDM Hydantoin, Sodium Hydroxide, Climbazole, Piroctone Olamine, Magnesium Oleth Sulfate, Limonene, Polyquaternium-6, Polyquaternium-10, Benzoic Acid, Benzyl Alcohol, Sodium Polynaphthalenesulfonate, Vitis Vinifera (Grape) Fruit Extract, Cellulose Gum, Potassium Benzoate.</p><p style="margin-left:0px;"><strong>Invigo Balance Senso Calm Sensitive Mask 150ml</strong><br>Aqua, Stearyl Alcohol, Behentrimonium Chloride, Cetyl Alcohol, Bis-Aminopropyl Dimethicone, Betaine, Panthenol, Isopropyl Alcohol, Valine, Phenoxyethanol, Benzyl Alcohol, Methylparaben, Allantoin, Propylparaben, Disodium EDTA, Citric Acid.</p>