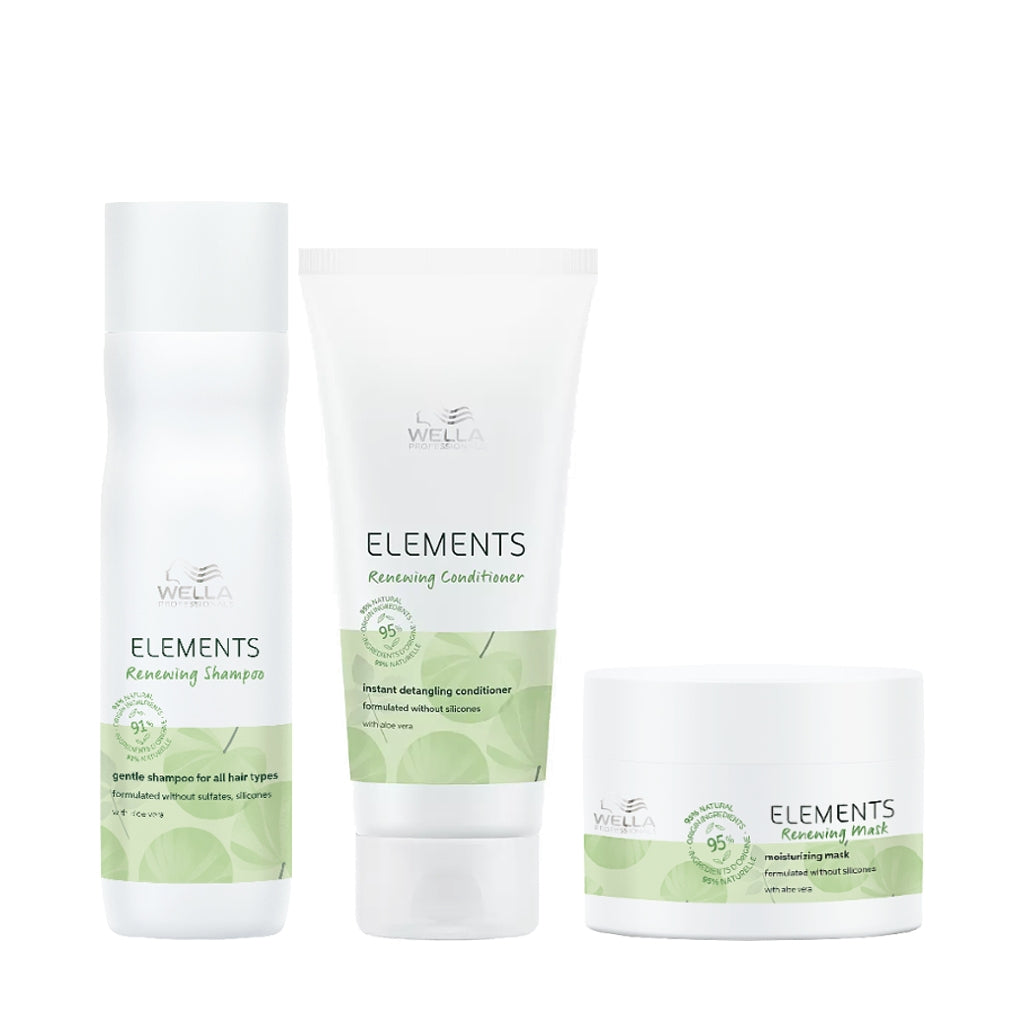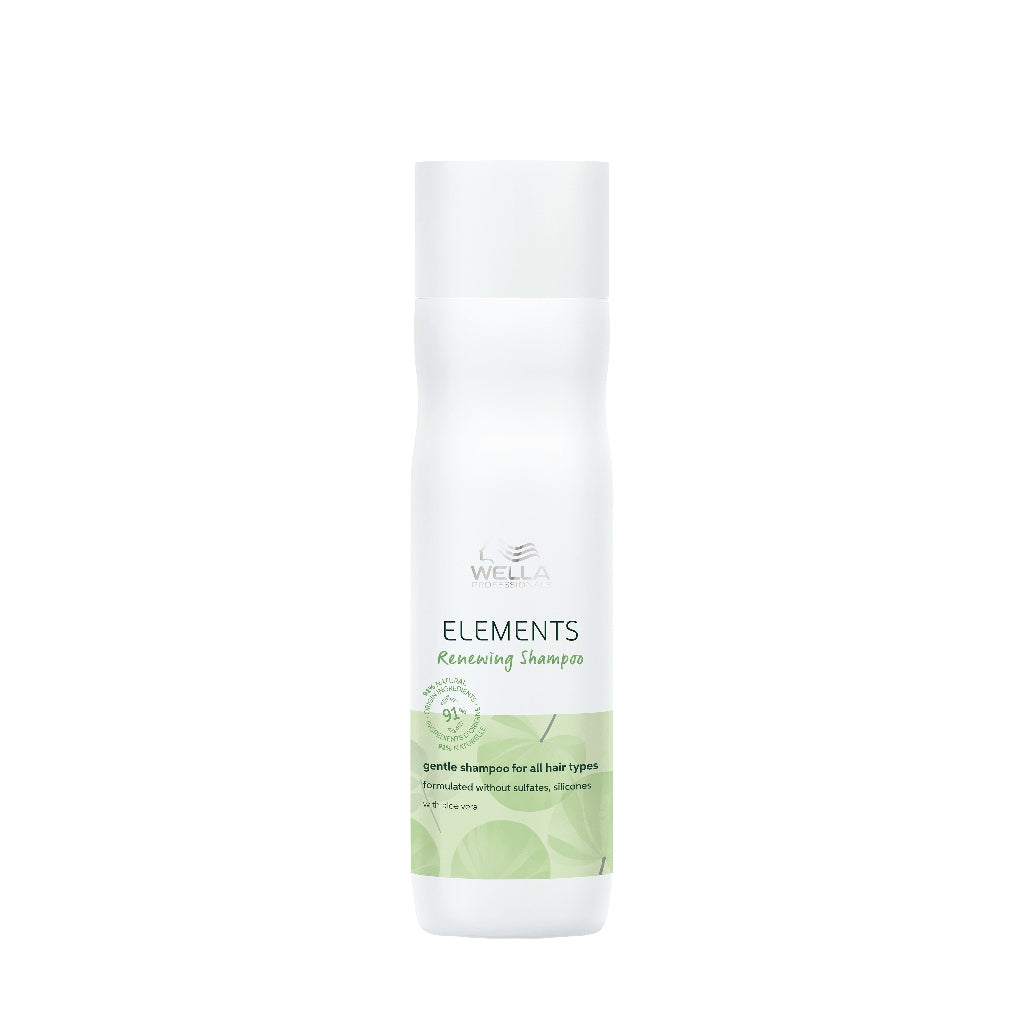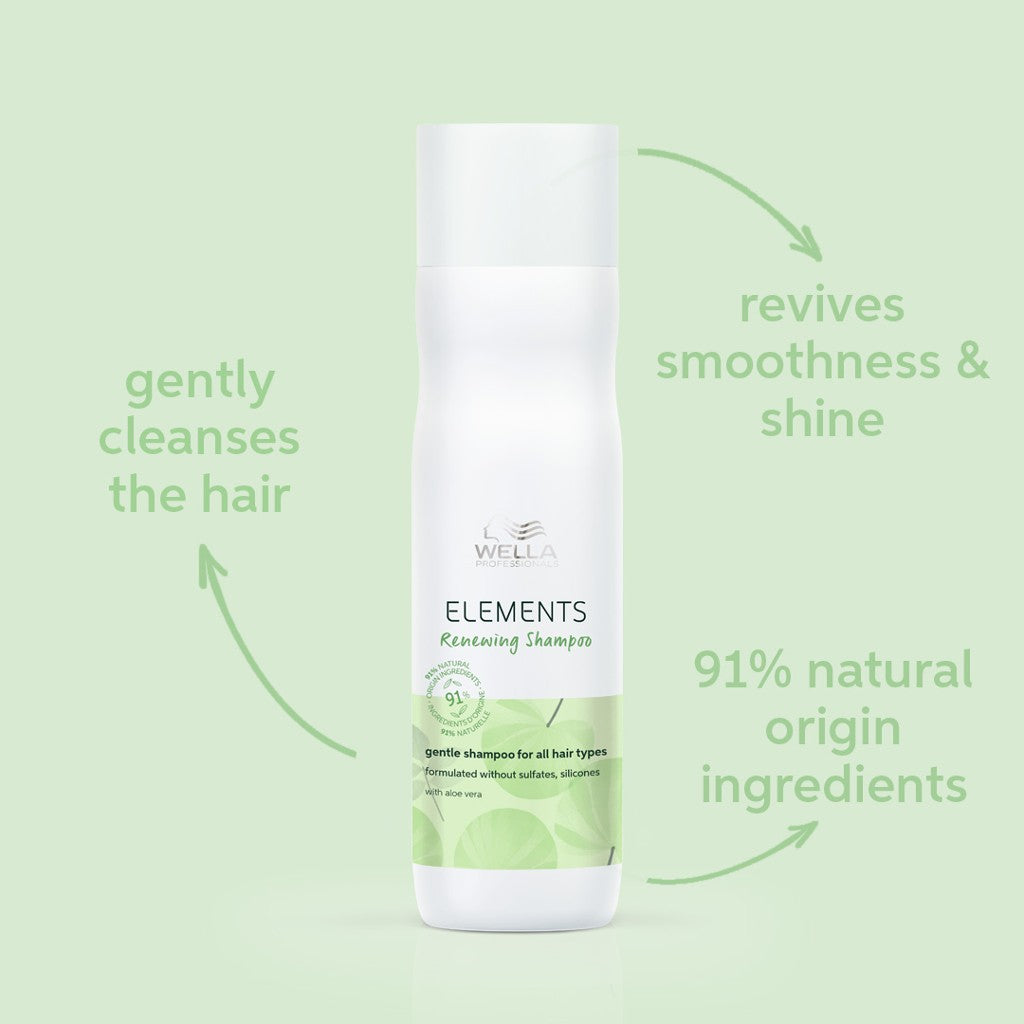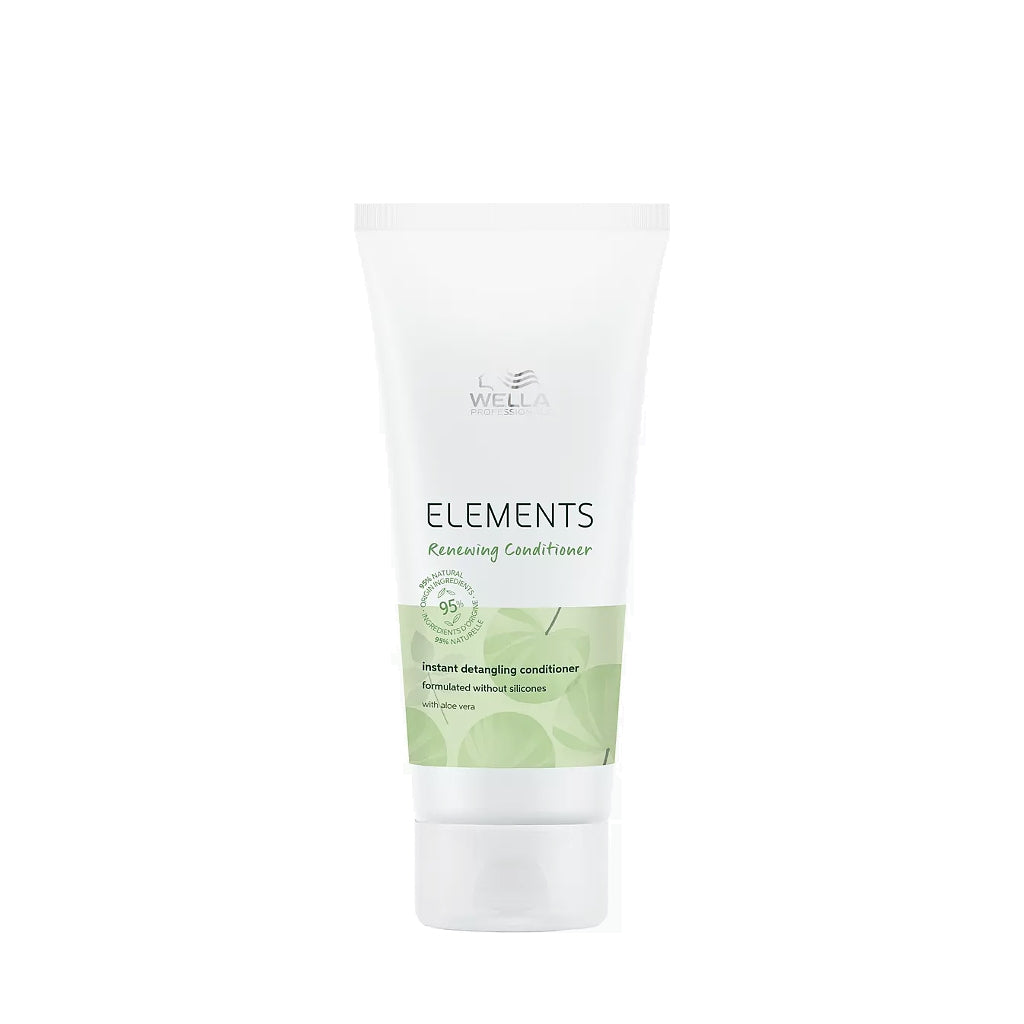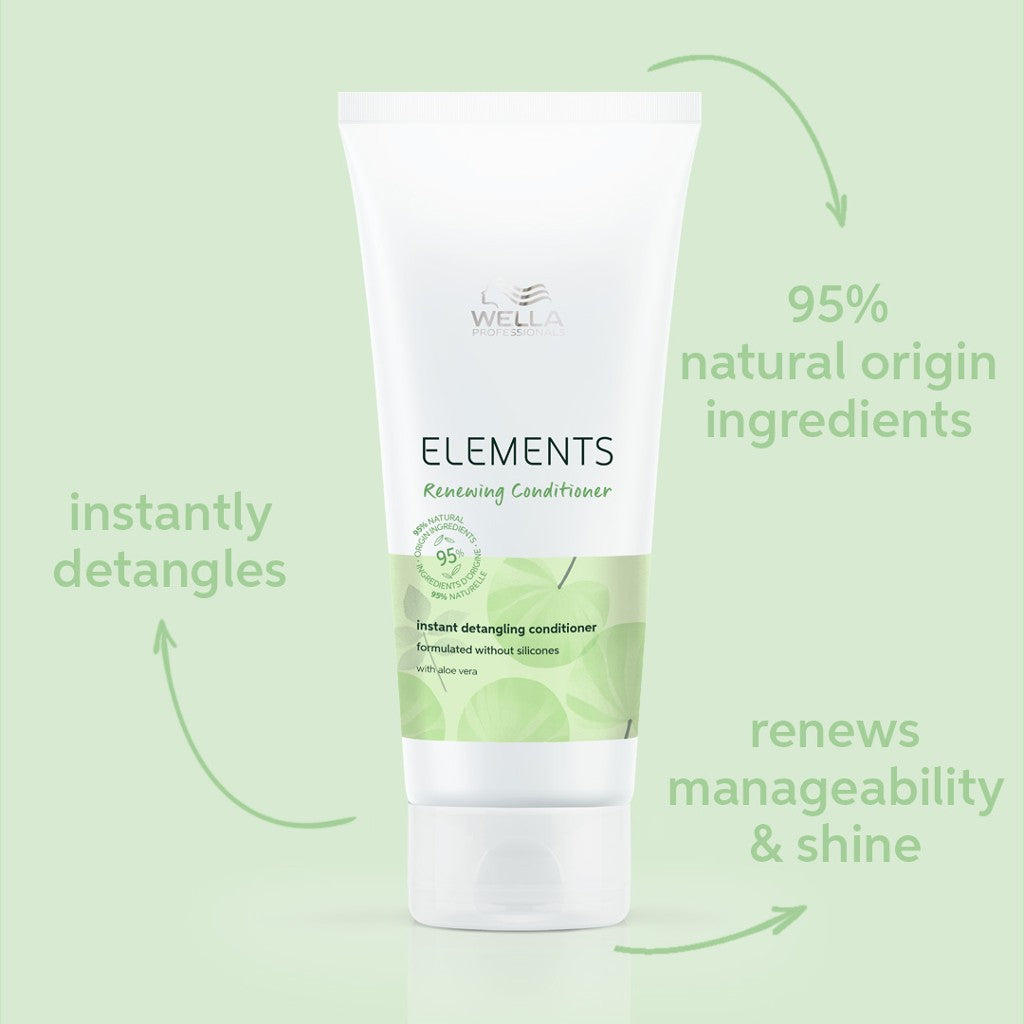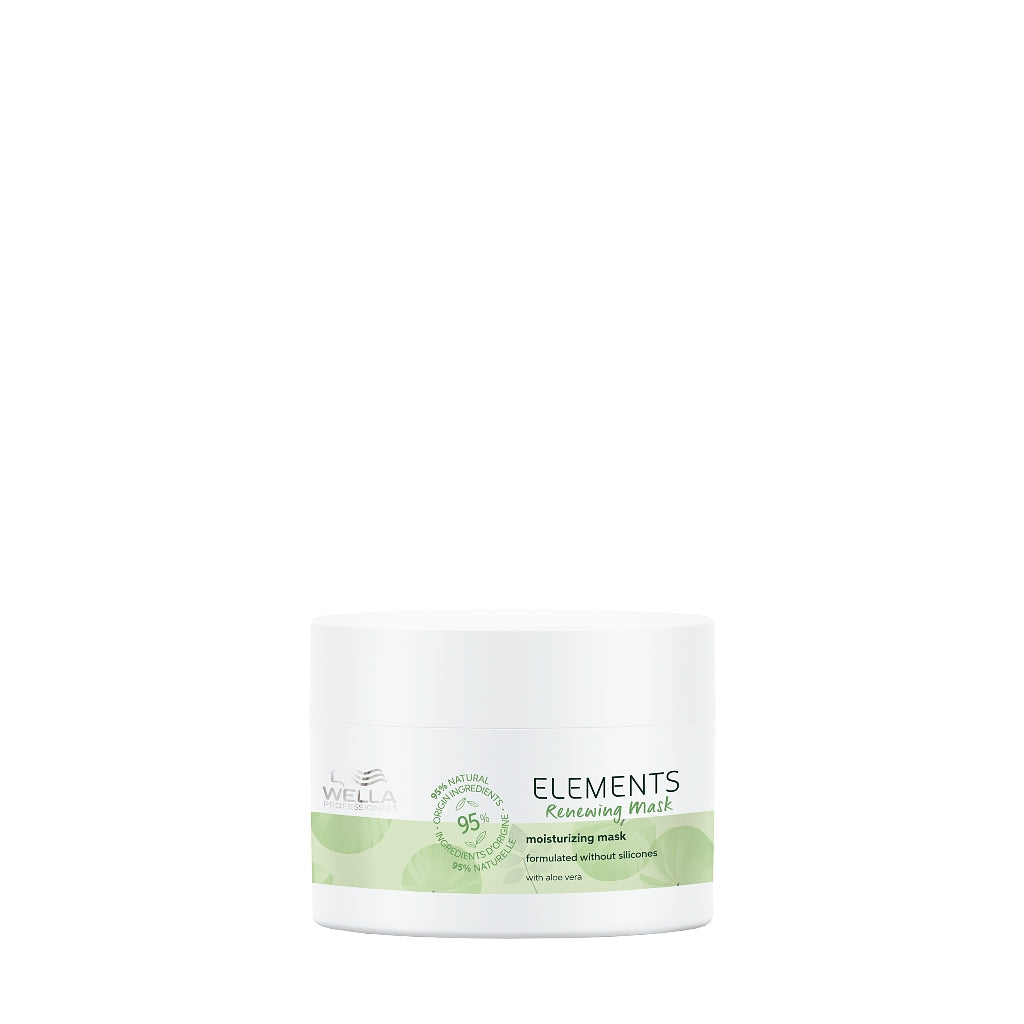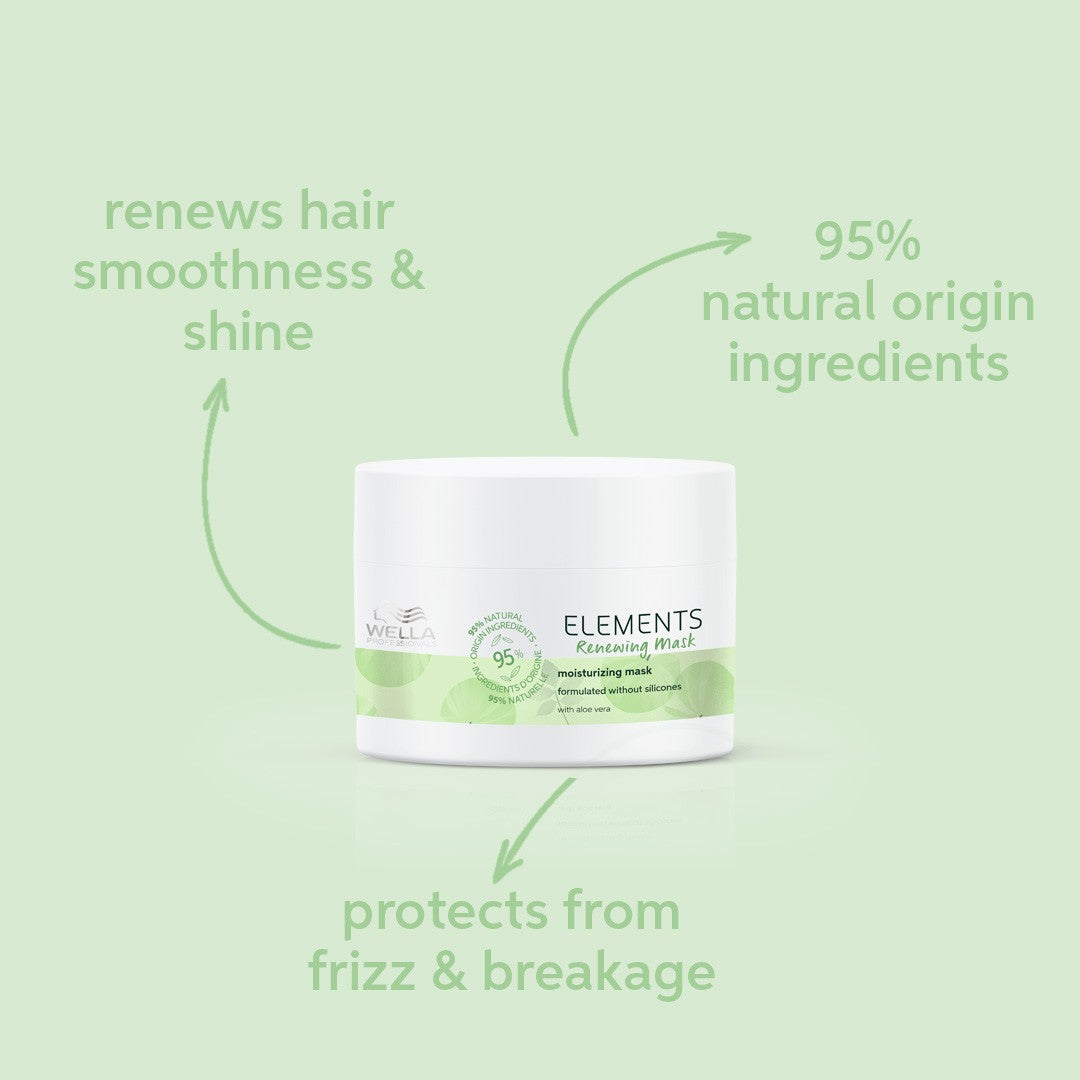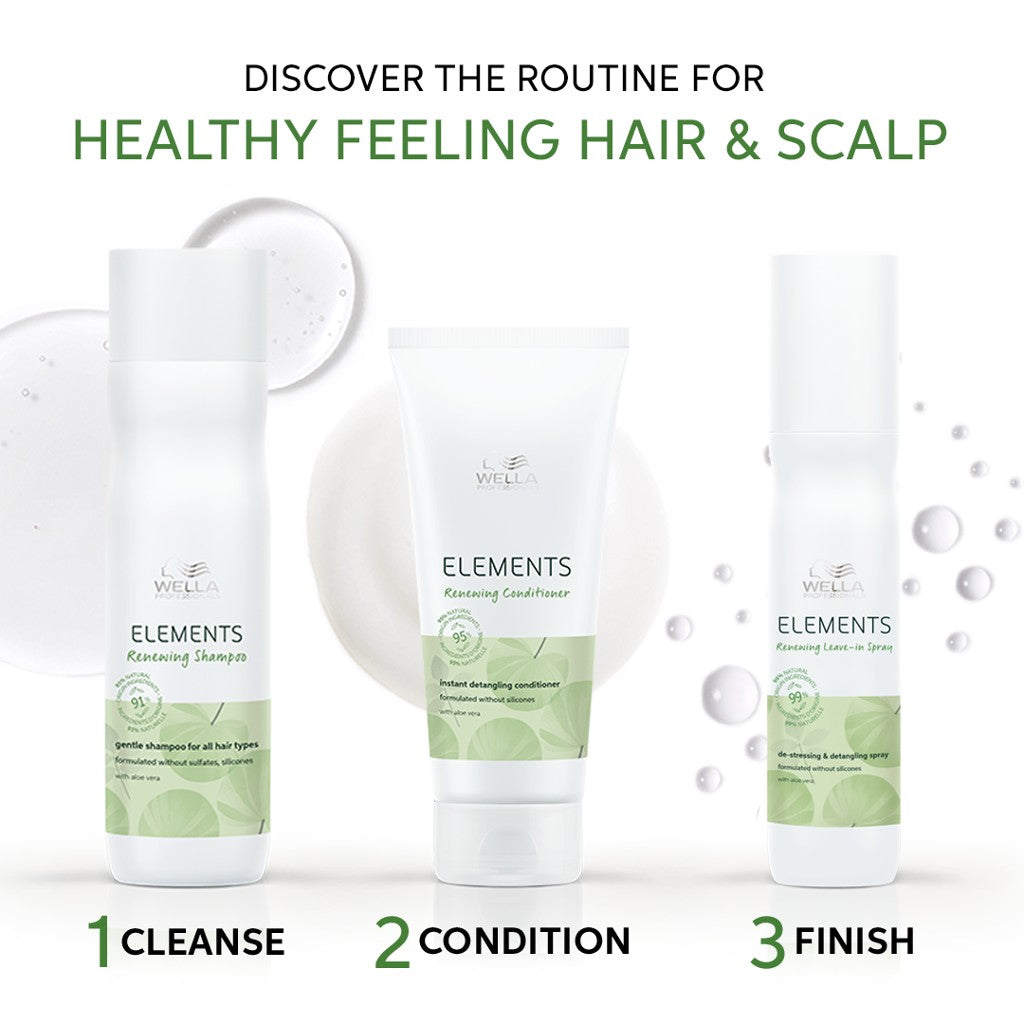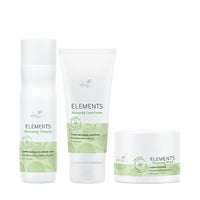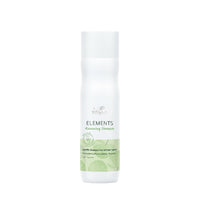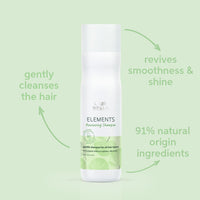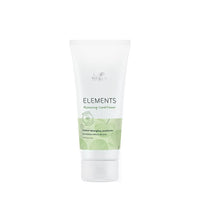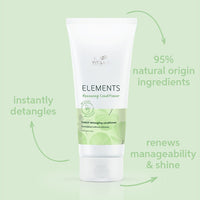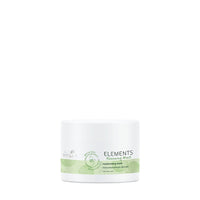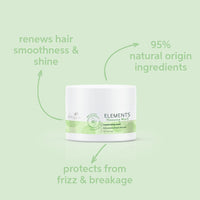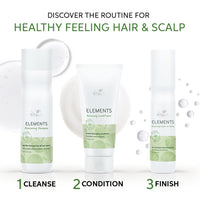 Wella Professionals Elements Renewing Set
Elements is Wella Professional's most gentle hair care line for healthy-feeling hair and scalp. Discover this caring, yet high-performing line, which is designed with up to 99% natural-origin formulas*, formulated without silicones, sulfates or animal-derived ingredients and brought to you in responsible packaging**.
*from 91% to 99% natural origin ingredients, depending on products
**excl. mask jars
Renewing Shampoo 250ml
This shampoo gently cleanses hair with a luxurious foaming experience, without stripping out hair moisture. It revives hair smoothness and shine for a healthy look and feel.
Renewing Conditioner 200ml
This instant detangling conditioner renews hair manageability and shine. It leaves hair feeling moisturized and protects it from frizz or breakage.
Renewing Mask 150ml
This moisturizing mask with intense conditioning renews hair smoothness and shine. It also protects hair from frizz and breakage.
<p style="margin-left:0px;"><strong>Renewing Shampoo 250ml</strong></p><ul><li>Up to 30% smoother hair.*</li><li>91% natural origin ingredients.</li><li>Formulated without sulfates, silicones.</li><li>Free of animal-derived ingredients.</li><li>Dermatologically tested.</li><li>80% recycled plastic (250ml bottle).</li></ul><p style="margin-left:0px;"><i>*using Renewing Shampoo and </i><a href="https://www.hairmnl.com/products/wella-professionals-elements-renewing-conditioner-200ml"><i>Conditioner</i></a><i>, vs. non-conditioning shampoo</i></p><p style="margin-left:0px;"><strong>Renewing Conditioner 200ml</strong></p><ul><li>95% natural origin ingredients.</li><li>Formulated without silicones.</li><li>Free of animal-derived ingredients.</li><li>Dermatologically tested.</li><li>50% recycled plastic (200ml tube).</li></ul><p><strong>Renewing Mask 150ml</strong></p><ul><li>95% natural origin ingredients.</li><li>Formulated without silicones.</li><li>Free of animal-derived ingredients.</li><li>Dermatologically tested.</li></ul>
<p><strong>Renewing Shampoo 250ml</strong><br>Apply a small amount to damp hair &amp; massage. Rinse thoroughly.</p><p><strong>Renewing Conditioner 200ml</strong><br>Apply on damp hair lengths and ends after using <strong>Renewing Shampoo</strong> for 30 seconds and rinse thoroughly.</p><p style="margin-left:0px;"><strong>Renewing Mask 150ml</strong><br>Apply to clean, damp hair. Leave for 3-5 min and rinse thoroughly.</p>
<p><strong>Renewing Shampoo 250ml</strong><br>Acrylates/C10-30 Alkyl Acrylate Crosspolymer, Aloe Barbadensis Leaf Juice, Aqua/Water/Eau, Argania Spinosa Kernel Oil, Citric Acid, Cocamidopropyl Betaine, Disodium Cocoamphodiacetate, Glycerin, Glycolic Acid, Panthenol, Parfum/Fragrance, Phenoxyethanol, Polyquaternium-10, Polyquaternium-7, Potassium Sorbate, Salicylic Acid, Sodium Benzoate, Sodium Hydroxide, Sodium Lauroyl Methyl Isethionate, Sodium Sulfite, Sodium Sulfite, Tocopheryl Acetate, Trisodium Ethylenediamine Disuccinate.</p><p style="margin-left:0px;"><strong>Renewing Conditioner 200ml</strong><br>Aloe Barbadensis Leaf Juice, Aqua/Water/Eau, Behentrimonium Chloride, Cetyl Alcohol, Citric Acid, Ethylhexylglycerin, Hydrogenated Ethylhexyl Olivate, Hydrogenated Olive Oil Unsaponifiables, Hydroxypropyl Starch Phosphate, Isopropyl Alcohol, Parfum/Fragrance, Phenoxyethanol, Sodium Benzoate, Sodium Sulfite, Stearyl Alcohol, Tocopherol, Tocopheryl Acetate.</p><p style="margin-left:0px;"><strong>Renewing Mask 150ml</strong><br>Aloe Barbadensis Leaf Juice, Aqua/Water/Eau, Behentrimonium Chloride, Cetyl Alcohol, Citric Acid, Ethylhexylglycerin, Hydrogenated Ethylhexyl Olivate, Hydrogenated Olive Oil Unsaponifiables, Isopropyl Alcohol, Parfum/Fragrance, Phenoxyethanol, Potassium Sorbate, Sodium Benzoate, Sodium Sulfite, Stearyl Alcohol, Tocopherol, Tocopheryl Acetate.</p>