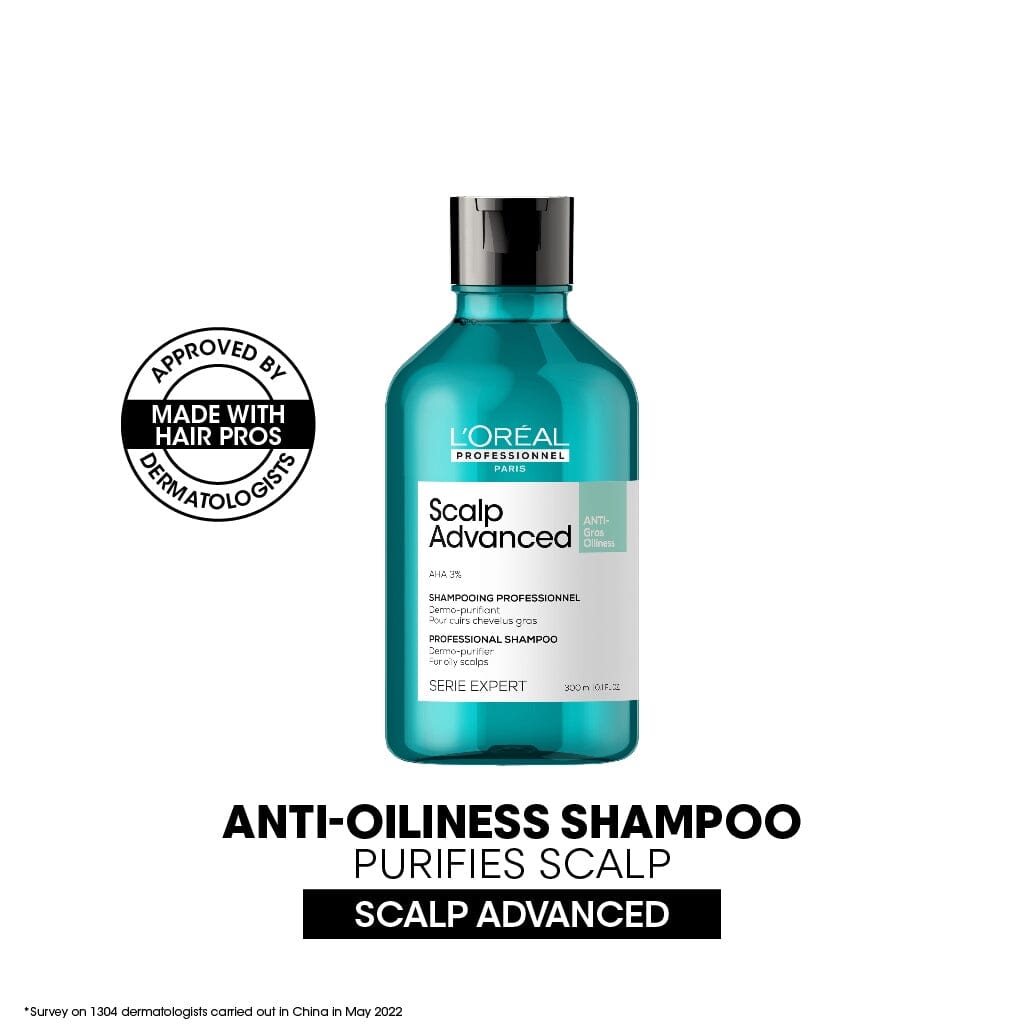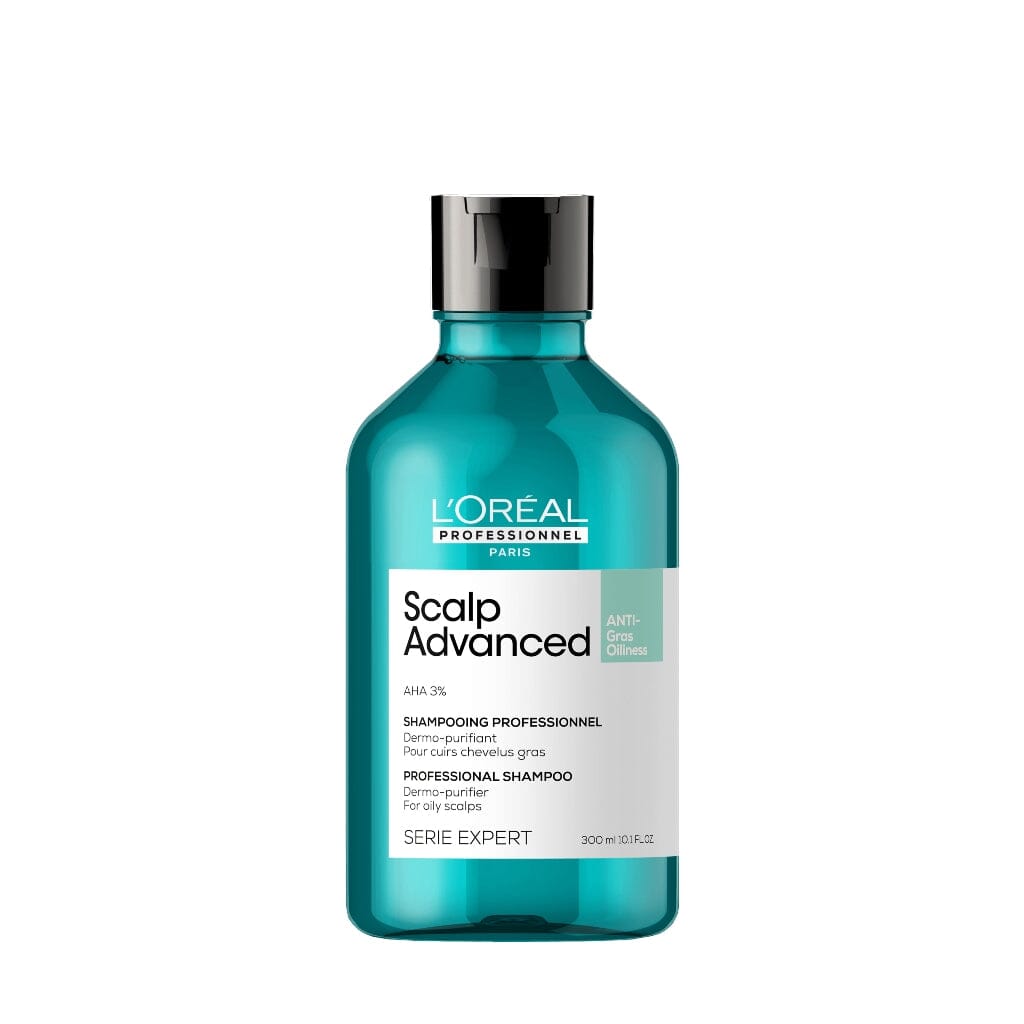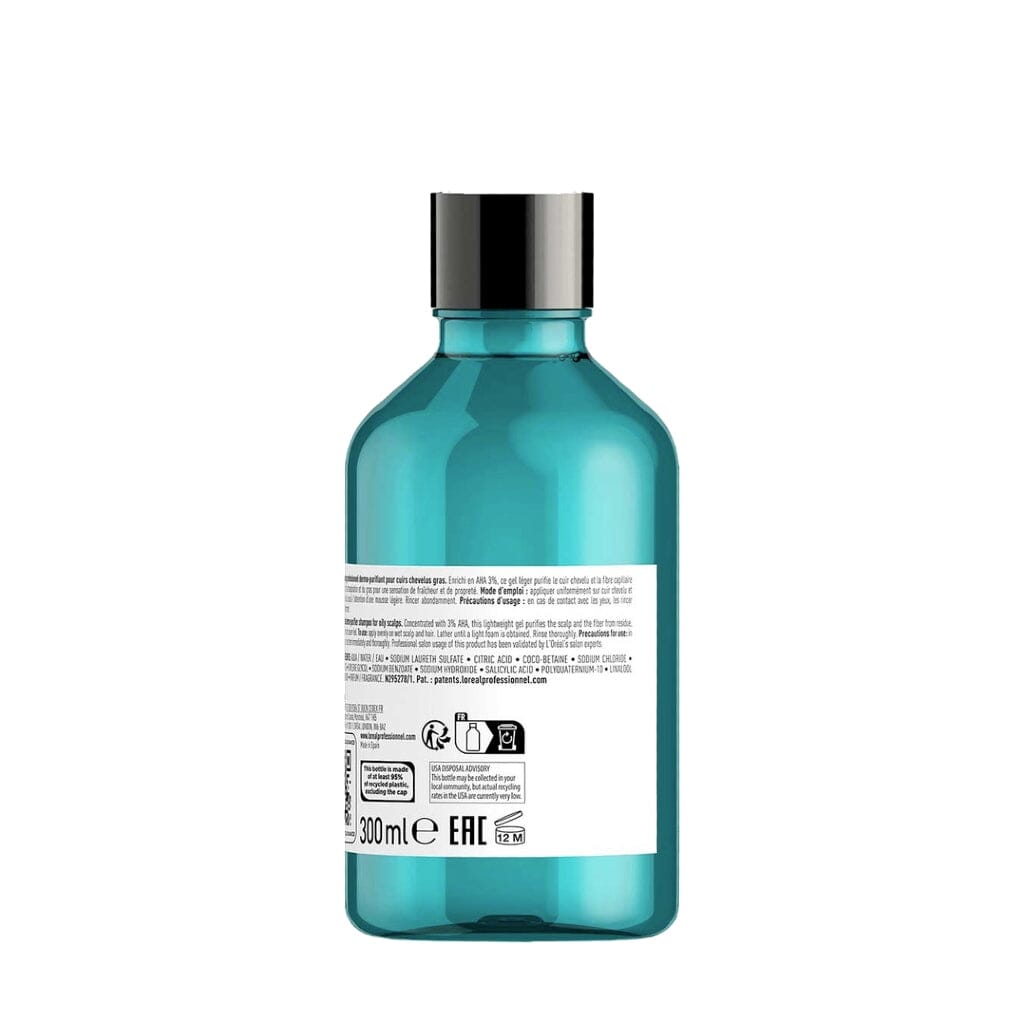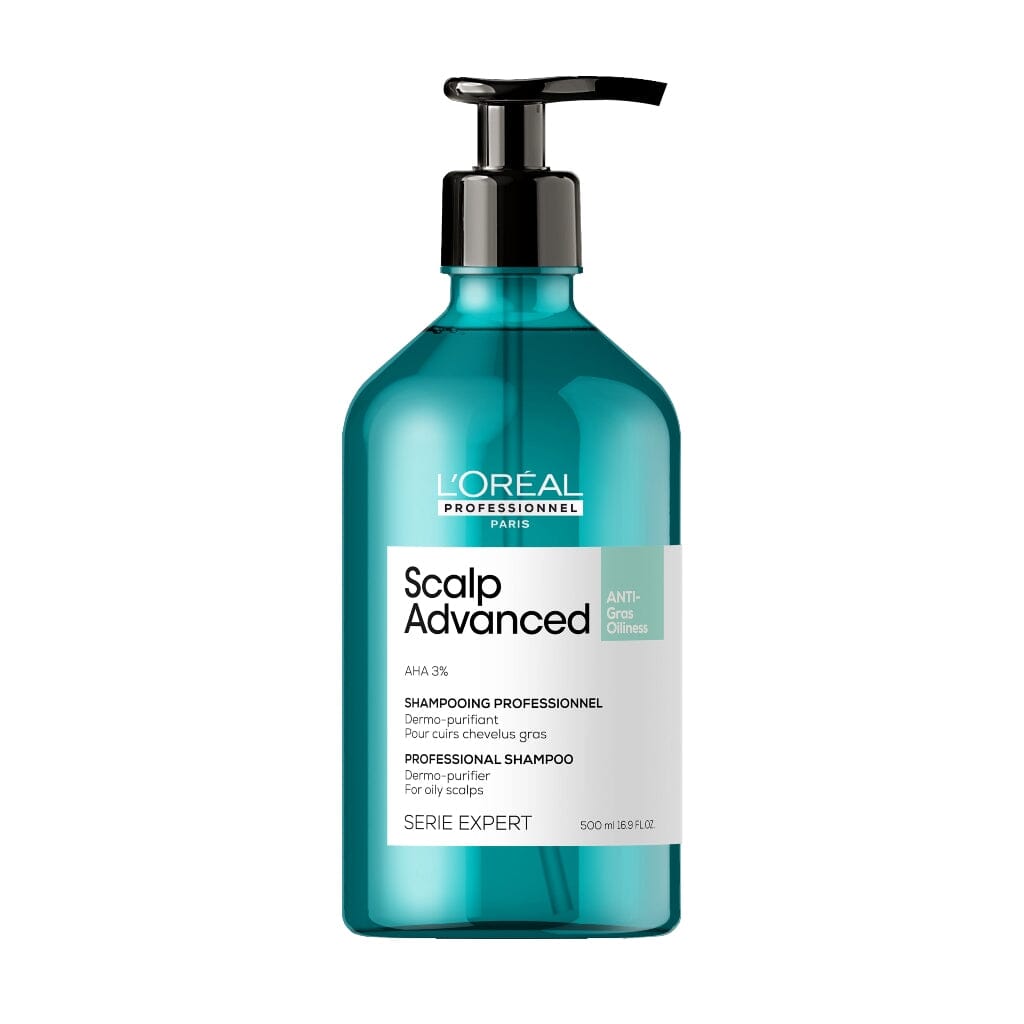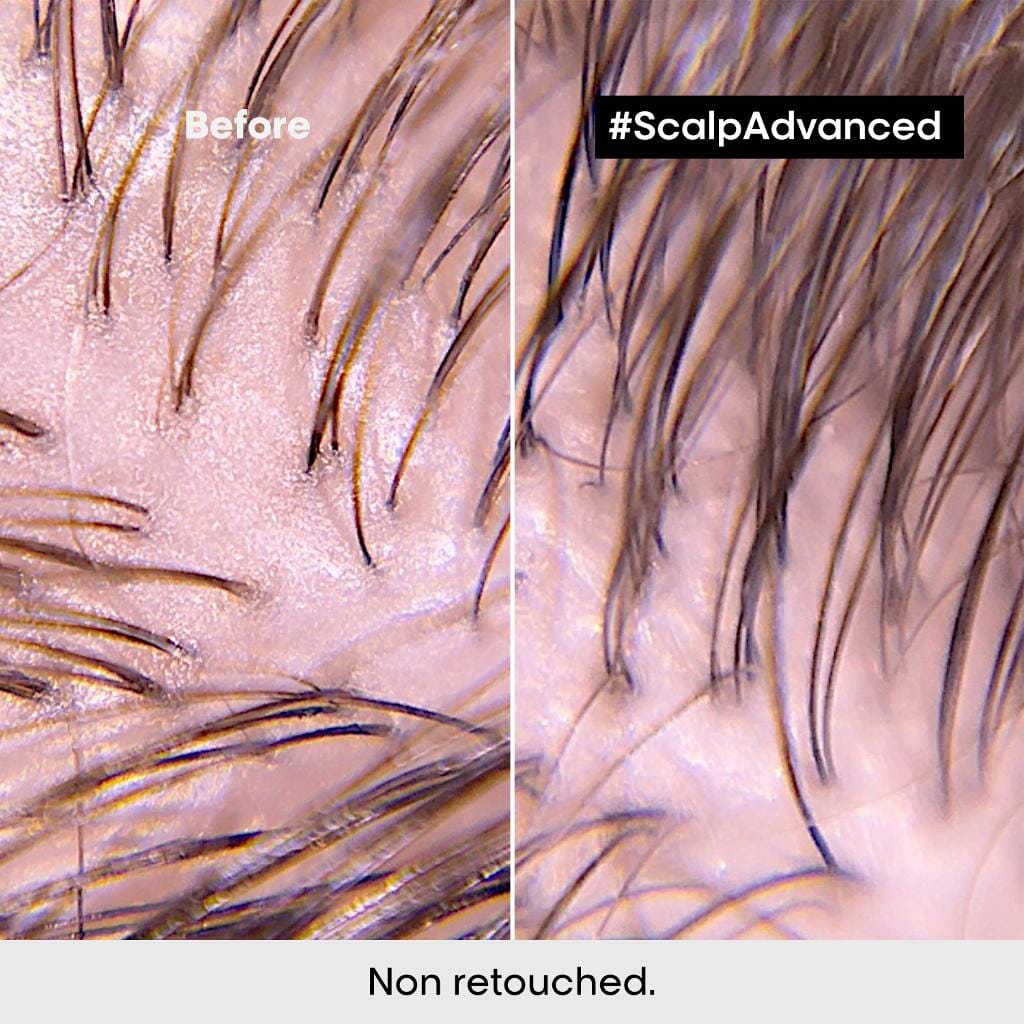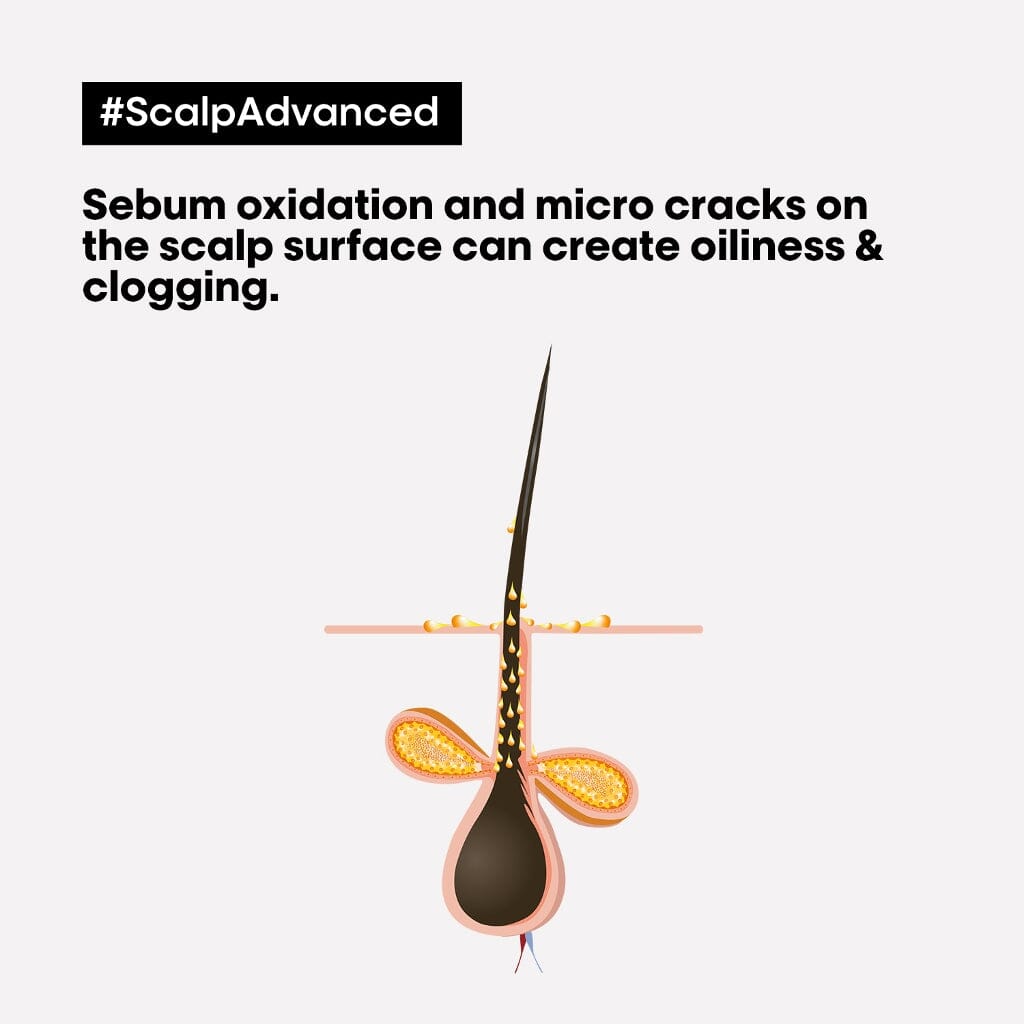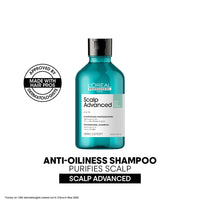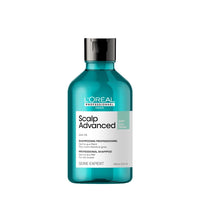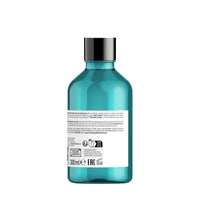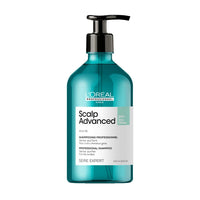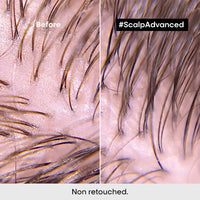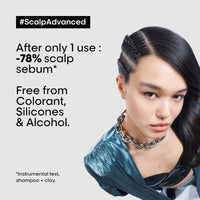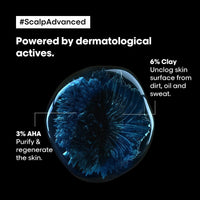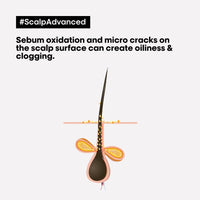 L'Oreal Serie Expert Scalp Advanced Anti-Oiliness Shampoo
Anti-oiliness dermo-purifier shampoo for oily scalps.
This lightweight gel purifies the scalp and the fiber from residue, sweat and oil for a fresher and cleaner feel.
Scalp is skin, but a much more complex one. Sebum oxidation and micro cracks on the scalp surface can create numerous issues. It's a vicious cycle and you want out.
<p>Purifies the scalp and the fiber from residue, sweat and oil for a fresher and cleaner feel.</p><ul><li>Ultra-potent actives - Concentrated with <i>3% AHA</i>, water-soluble acid. It helps to purify the surface of the scalp so that new cells can generate.</li><li>After only 1 use, -78% scalp sebum.*</li></ul><p><i>*Instrumental test after application of&nbsp;Scalp Advanced Anti-Oiliness&nbsp;Shampoo&nbsp;+ Anti-Oiliness Clay</i></p>
</div>
<ol>
<li>Apply <strong>Scalp Advanced Anti-Oiliness Shampoo</strong> evenly on wet scalp and hair.</li>
<li>Gently lather with the softest part of the tip of your fingers and without over-massaging (to not excessively activate the sebum glands) until a light foam is obtained.</li>
<li>Rinse thoroughly.</li>
<li>In case of contact with eyes, rinse them immediately and thoroughly.</li>
<li>To complement the shampoo, use <a title="HairMNL L'Oreal Serie Expert Scalp Advanced Anti-Oiliness Masque 250ml" href="https://www.hairmnl.com/products/loreal-serie-expert-scalp-advanced-anti-oiliness-masque-250ml" target="_blank">Scalp Advanced Anti-Oiliness 2-in-1 Deep Purifier Clay</a> as a pre-shampoo for a soft peal (extra unclogging) and after shampoo, as a mask, for extra purification.</li>
</ol>
<meta charset="utf-8"><span data-mce-fragment="1">
<p><strong>Key Ingredient</strong><br>3% AHA - helps to purify the surface of the scalp so that new cells can generate.</p><p><strong>Full Ingredients</strong><br>Aqua/Water/Eau, Sodium Laureth Sulfate, Citric Acid, Coco-betaine, Sodium Chloride, Ammonium Hydroxide, Hexylene Glycol, Sodium Benzoate, Sodium Hydroxide, Salicylic Acid, Polyquaternium-10, Linalool, Coumarin, Limonene, Parfum/Fragrance.</p>