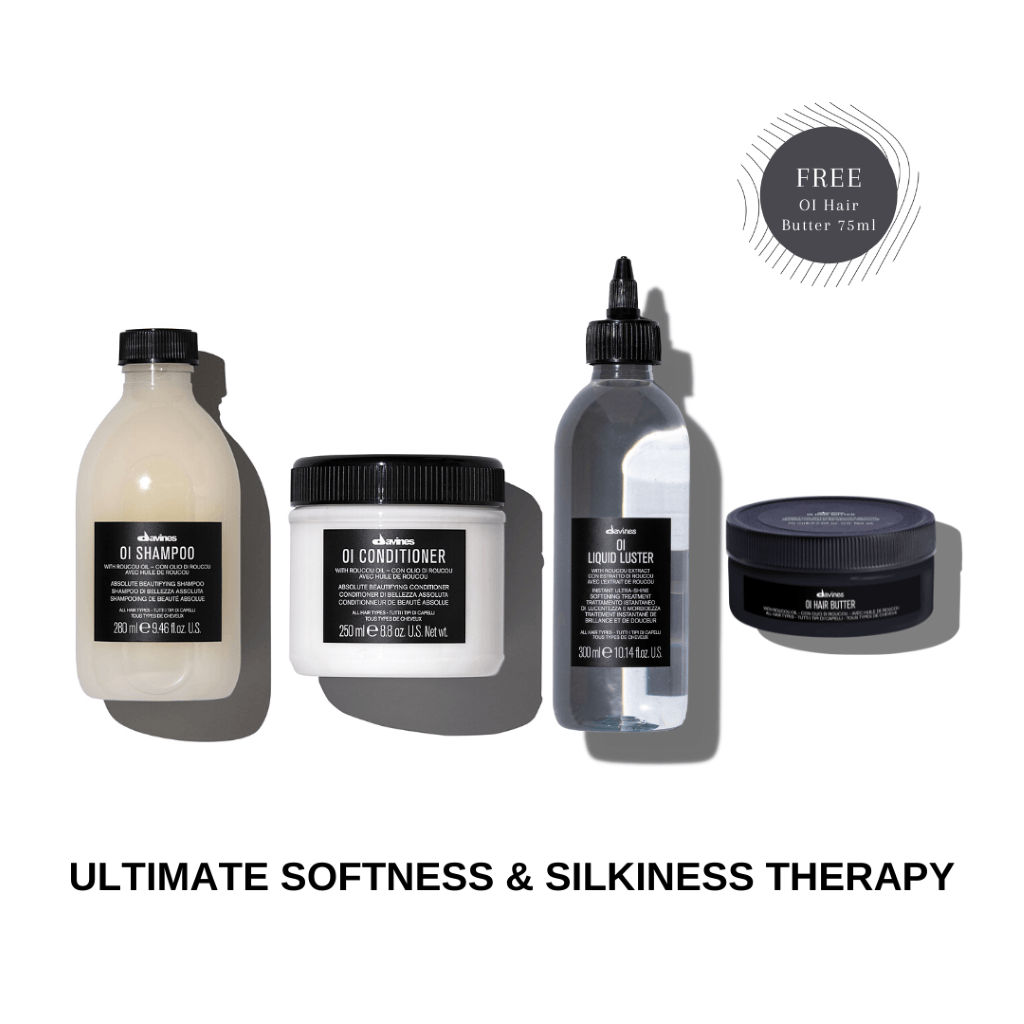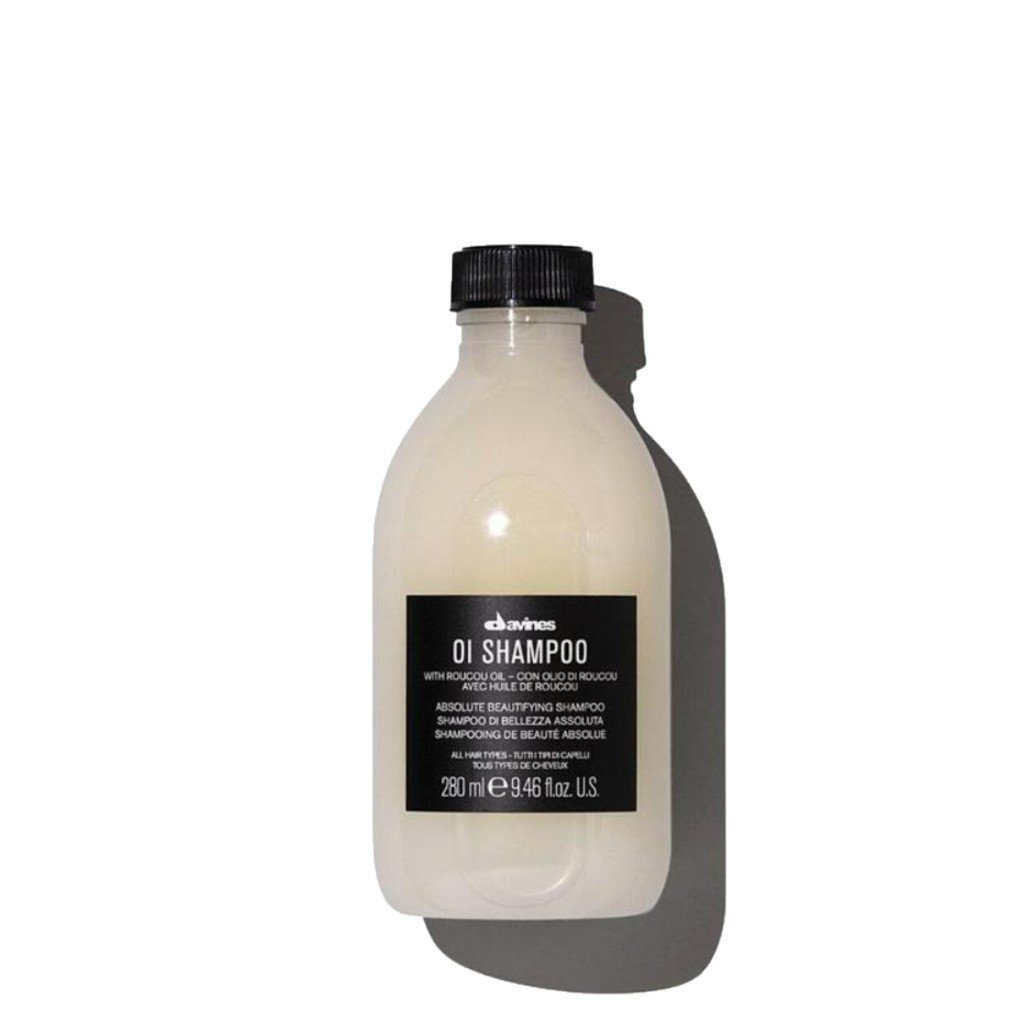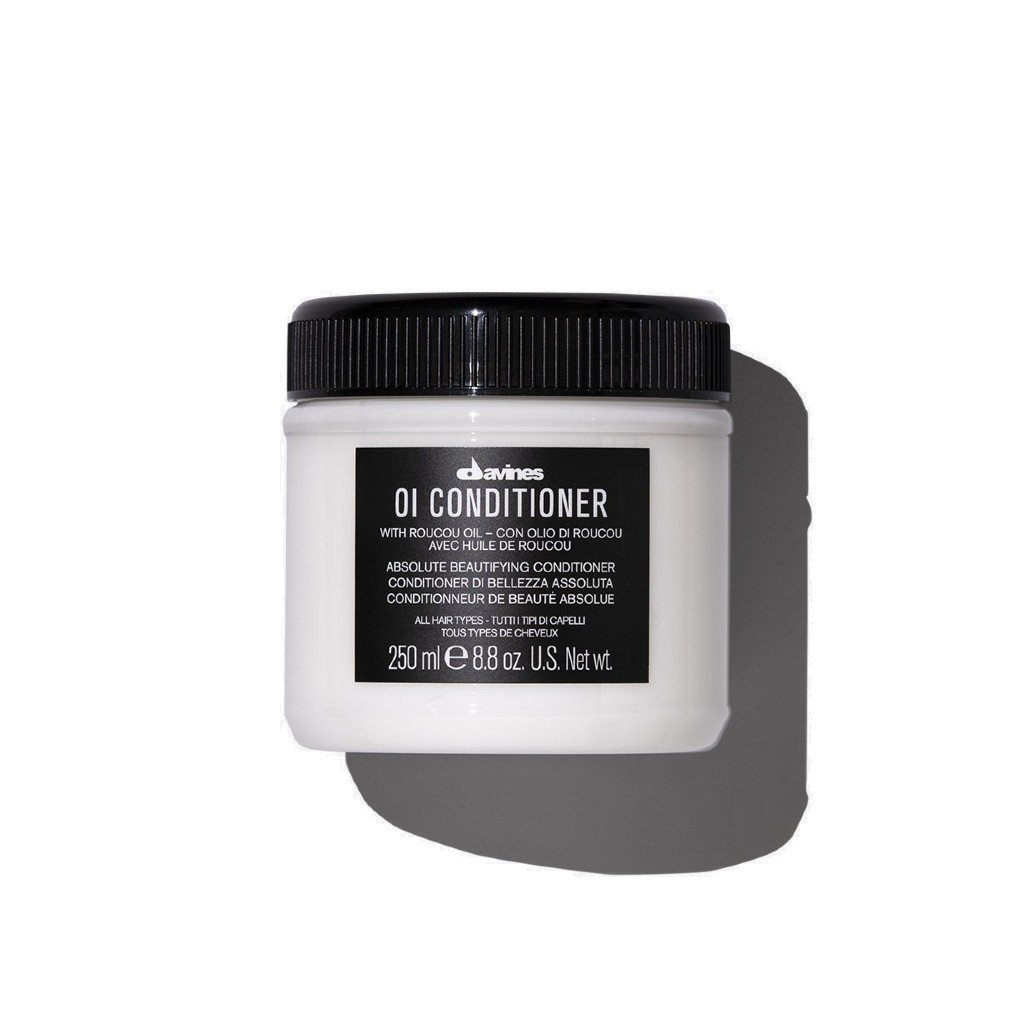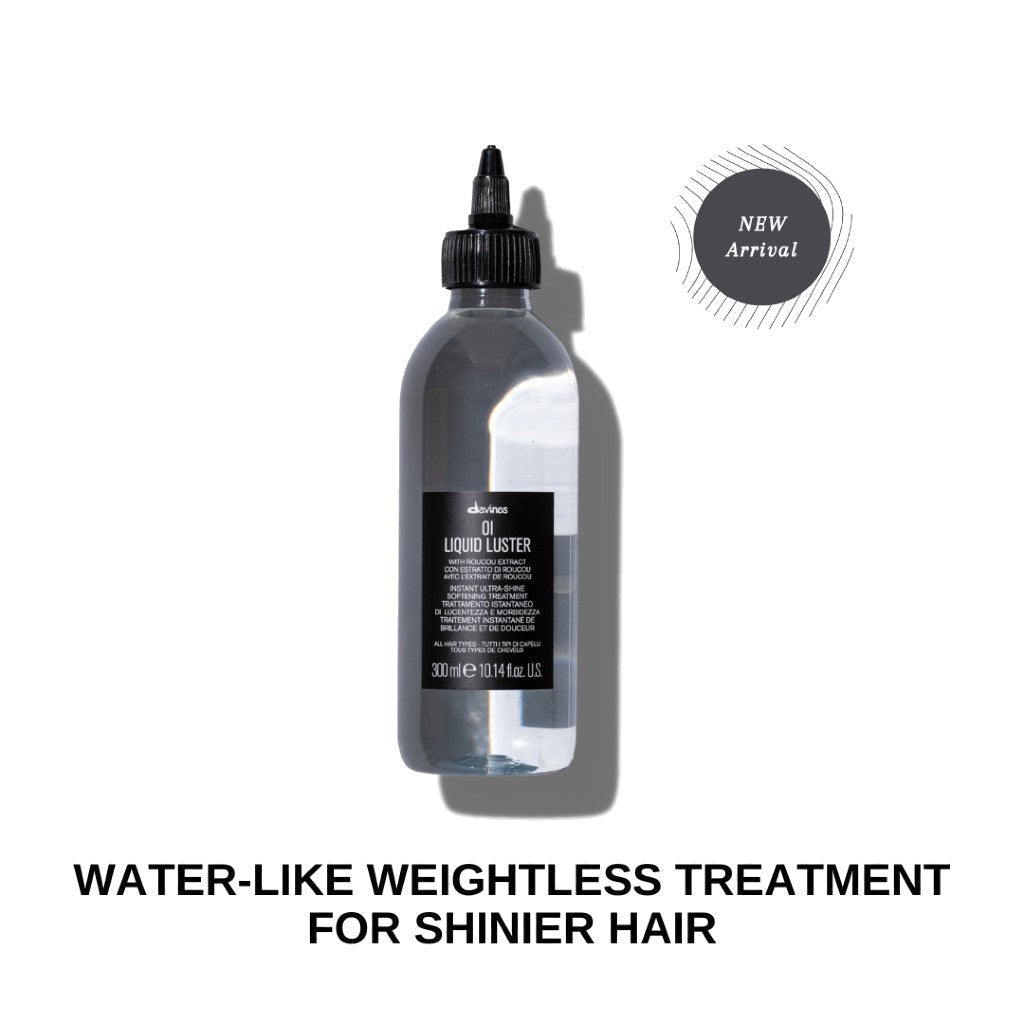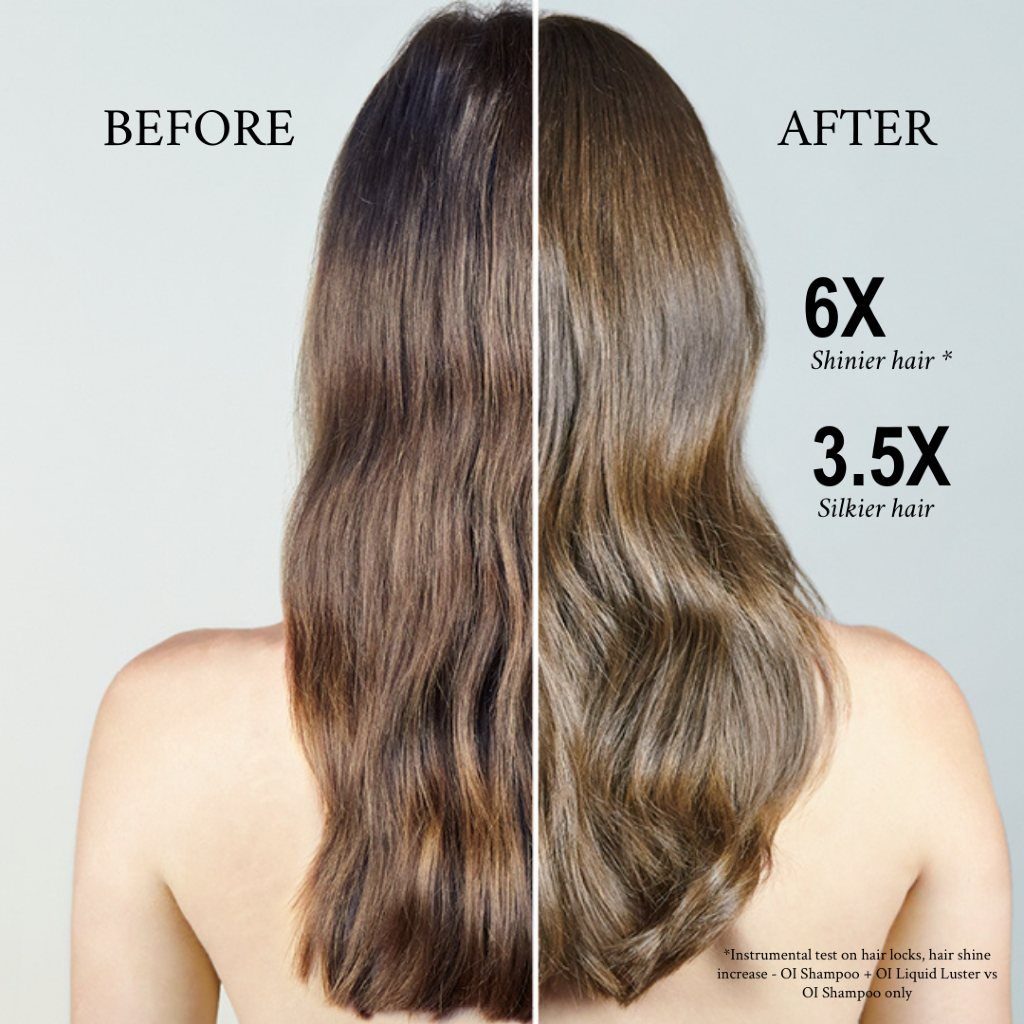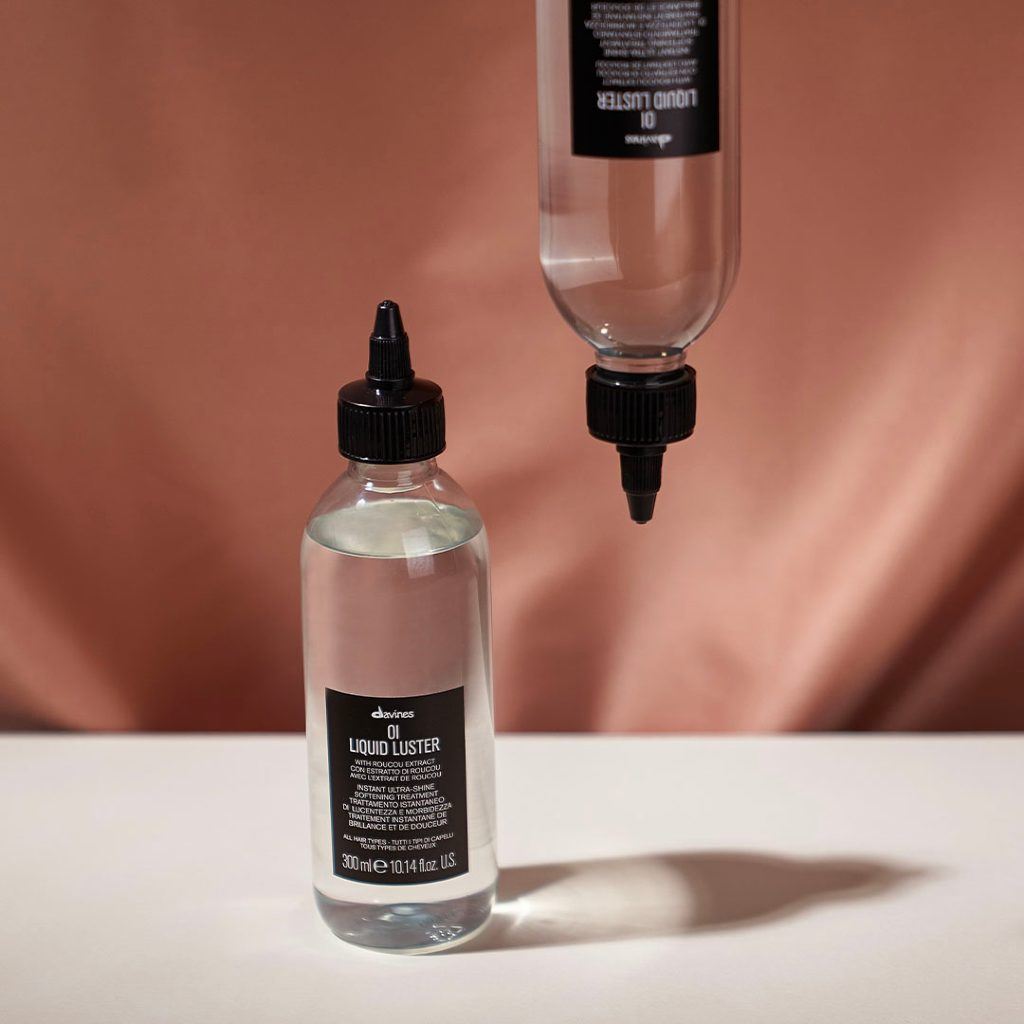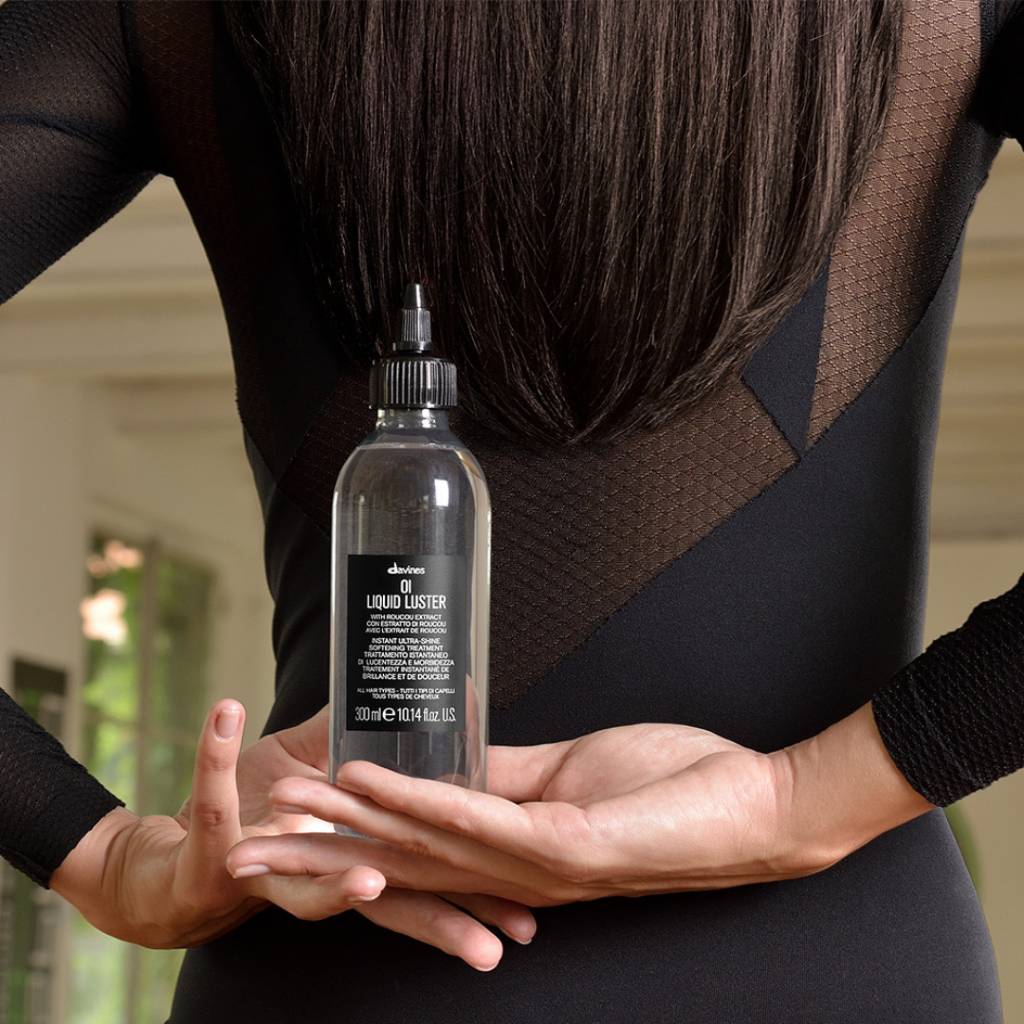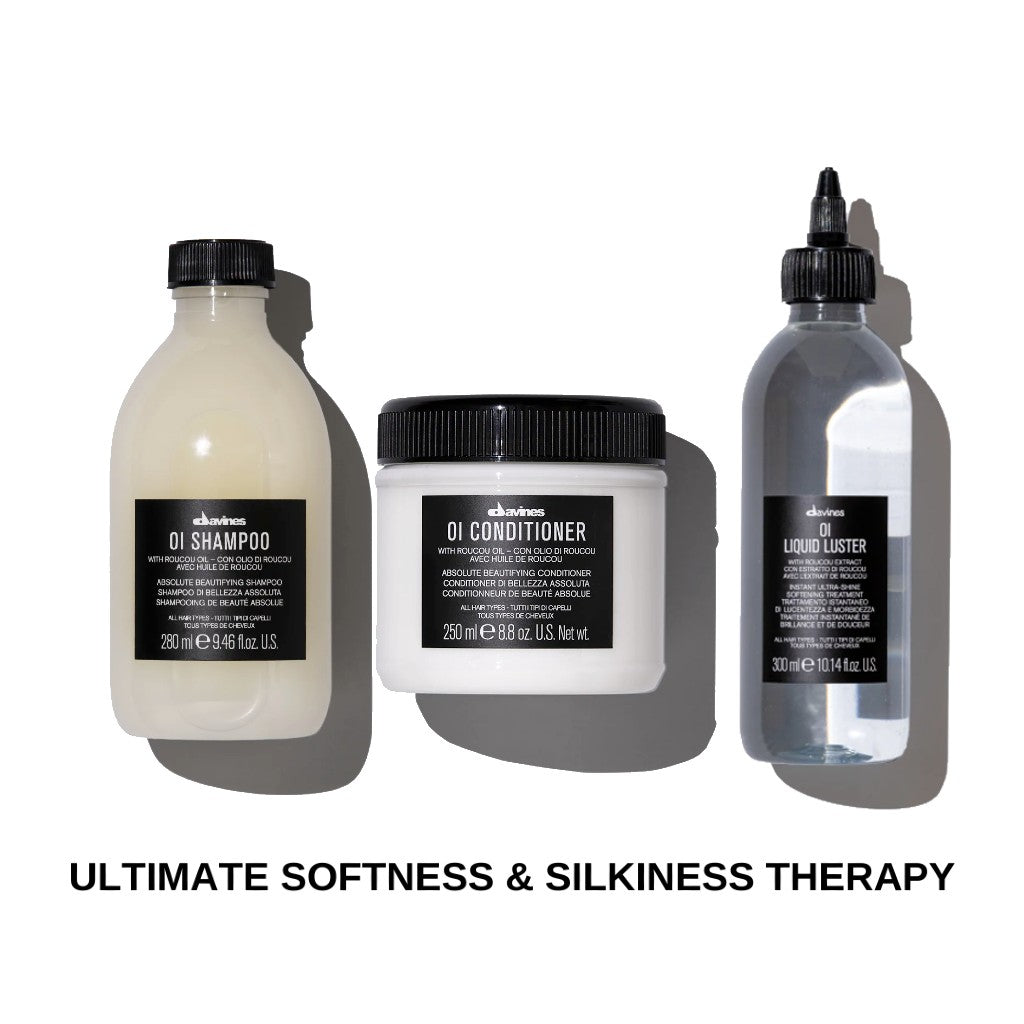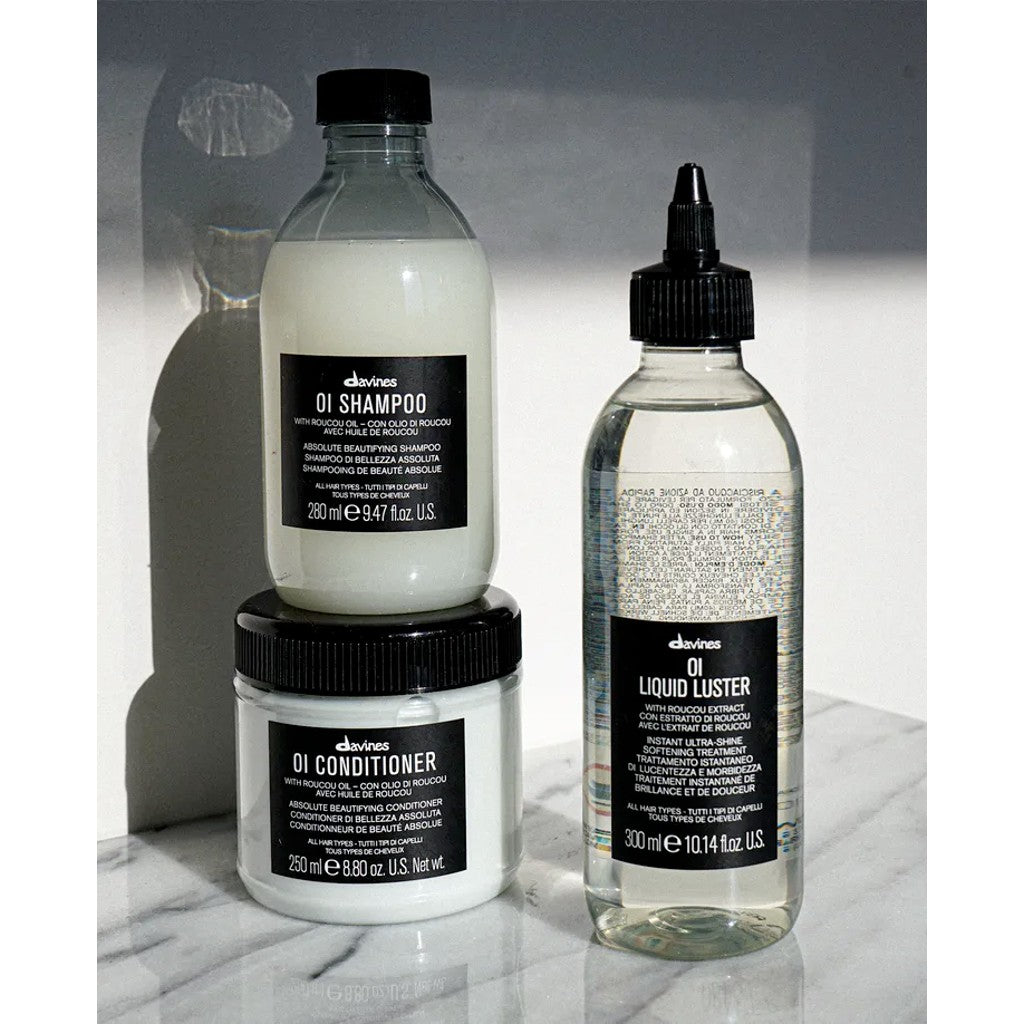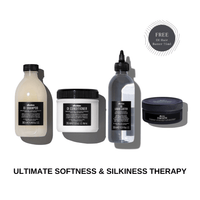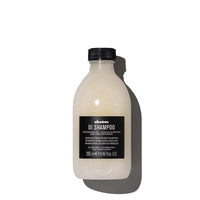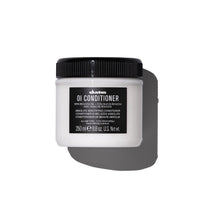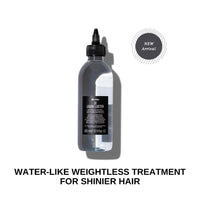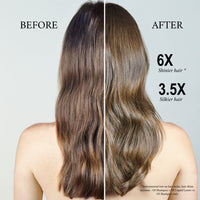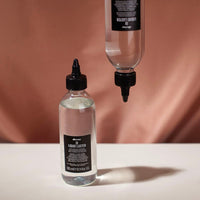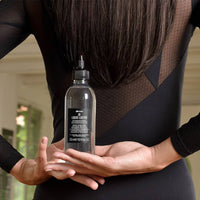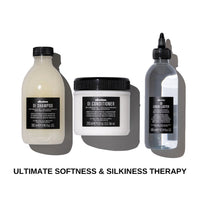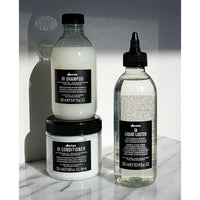 Davines OI Ultimate Softness & Silkiness Therapy Set
*Special Offer: FREE OI Hair Butter 75ml*
All the products in the OI line contain oil extracted from Roucou, a plant native to the Amazon, it is very rich in beta-carotene (100 times more than carrots) and has a restructuring action on hair and favors its growth.
OI Shampoo: Absolute Beautifying Shampoo 280ml
Milky-smooth Shampoo ideal for all hair types. Infused with nourishing Roucou oil is the perfect daily shampoo to maintain soft, shiny and voluminous hair. Antioxidant action and long lasting perfume.
OI Conditioner: Absolute Beautifying Conditioner 250ml
Rich and buttery conditioner for all hair types. Providing extraordinary softness, shine and body, accelerating the drying process leaving the hair with a sensory scent.
OI Liquid Luster 300ml
If your hair has appeared dull, drab and limp lately, we have the perfect solution for you: the new OI Liquid Luster, a treatment with a liquid water-like texture that is able to moisturize hair and leave it shiny and soft, providing a WOW effect in just a few seconds.
OI Hair Butter 75ml
Antioxidant nourishing butter with a sensory scent. It has an anti-frizz disciplinary action giving extraordinary softness and brightness to the hair with an immediate cosmetic effect.
<p><strong>OI Shampoo: Absolute Beautifying Shampoo 280ml</strong></p><ul><li>Delicate and sensory cleansing.</li><li>Enriched with Roucou oil full of beta-carotene and antioxidants.</li><li>Strengthens hair and protects against the effects of aging and environmental damage.</li><li>Detangling action.</li><li>Strong and immediate cosmetic effect.</li><li>Soft, shiny and full-bodied hair.</li><li>Persistent perfume.</li><li>No parabens and sulfates.</li></ul><p><strong>OI Conditioner: Absolute Beautifying Conditioner 250ml</strong></p><ul><li>Nourishes and moisturizes the hair with an extra beauty effect.</li><li>Antioxidant protection from UV rays.</li><li>Acceleration of the drying process.</li><li>Strong and immediate cosmetic effect.</li><li>Extremely soft, full-bodied and luminous hair.</li><li>Persistent fragrance.</li><li>No parabens and sulfates.</li></ul><p><strong>OI Liquid Luster 300ml</strong></p><ul><li>Improves the quality of the hair, leaving it incredibly healthy and soft, making it easier to comb, blow dry and style.</li><li>Liquid, transparent and light texture. It does not weigh hair down and it works quickly, helping you save precious time.</li><li>Formula is rich in moisturizing agents that tame frizz and control hair making it able to reflect the light better.</li></ul><p><strong>OI Hair Butter 75ml</strong></p><ul><li>Deeply nourishes and moisturizes hair with an extra beauty effect.</li><li>Antioxidant protection against UV rays.</li><li>Regulating and anti-frizz action.</li><li>Strong and immediate cosmetic effect.</li><li>Extremely soft, full-bodied and luminous hair.</li><li>Persistent perfume.</li></ul>
<br data-mce-fragment="1"></span><strong data-mce-fragment="1"><span data-mce-fragment="1" class="specifics__title dav-main-title">HOW TO USE</span></strong></p>
<div data-mce-fragment="1" style="text-align: left;" data-mce-style="text-align: left;">
<p><strong>OI Shampoo: Absolute Beautifying Shampoo 280ml</strong></p>
<ul>
<li><span>Gently massage <strong>OI Shampoo</strong> into scalp and rinse thoroughly.</span></li>
<li>Follow with <a href="https://www.hairmnl.com/products/davines-oi-conditioner-250-ml-absolute-beautifying-conditioner-with-roucou-oil" title="HairMNL Davines OI Conditioner: Absolute Beautifying Conditioner with Roucou Oil" data-mce-href="https://www.hairmnl.com/products/davines-oi-conditioner-250-ml-absolute-beautifying-conditioner-with-roucou-oil" target="_blank"><span style="text-decoration: underline;" data-mce-style="text-decoration: underline;">OI Conditioner</span></a><strong data-mce-fragment="1">.</strong>
</li>
</ul>
<p data-mce-fragment="1"><strong>OI Conditioner: Absolute Beautifying Conditioner 250ml</strong></p>
<ul data-mce-fragment="1">
<li>Apply the right amount of<span> </span><strong>OI Conditioner</strong> to evenly shampooed and towel dried hair, working from lengths to tips. Leave on for 2 to 3 minutes, then comb. Rinse off thoroughly.</li>
<li>Follow with<span> </span><a href="https://www.hairmnl.com/products/davines-oi-all-in-one-milk-multi-benefit-beauty-treatment-with-roucou-oil" title="HairMNL Davines OI All in One Milk: Multi-Benefit Beauty Treatment" data-mce-href="https://www.hairmnl.com/products/davines-oi-all-in-one-milk-multi-benefit-beauty-treatment-with-roucou-oil" target="_blank"><span style="text-decoration: underline;" data-mce-style="text-decoration: underline;">OI Milk</span></a><span> </span>or<span> </span><a href="https://www.hairmnl.com/products/davines-oi-oil-50-ml-absolute-beautifying-potion-with-roucou-oil" title="HairMNL Davines OI Oil: Absolute Beautifying Potion with Roucou Oil" data-mce-href="https://www.hairmnl.com/products/davines-oi-oil-50-ml-absolute-beautifying-potion-with-roucou-oil" target="_blank"><span style="text-decoration: underline;" data-mce-style="text-decoration: underline;">OI Oil</span></a>.</li>
</ul>
</div>
<div data-mce-fragment="1" style="text-align: left;" data-mce-style="text-align: left;"><strong data-mce-fragment="1"><span data-mce-fragment="1" class="specifics__title dav-main-title">OI Liquid Luster 300ml</span></strong></div>
<ul data-mce-fragment="1">
<li data-mce-fragment="1"><span>After washing your hair, towel dry your hair to remove any excess water.</span></li>
<li data-mce-fragment="1">Apply<span data-mce-fragment="1"> </span><strong data-mce-fragment="1">OI Liquid Luster</strong><span data-mce-fragment="1"> </span>on lengths and ends only, massage to fully saturate and rinse thoroughly. There are no leave-in times, therefore the treatment is super-fast and immediately effective.</li>
<li data-mce-fragment="1">Lastly, you can use the other products in the<span data-mce-fragment="1"> </span><meta charset="utf-8"> <span data-mce-fragment="1"><a data-mce-fragment="1" href="https://www.hairmnl.com/collections/davines-oi" title="HairMNL Davines OI for Superior Softness &amp; Shine" data-mce-href="https://www.hairmnl.com/collections/davines-oi" target="_blank">OI line</a></span> as the finishing touch to a perfect blow dry.</li>
<ul data-mce-fragment="1">
<li data-mce-fragment="1">Apply<span data-mce-fragment="1"> </span><a data-mce-fragment="1" href="https://www.hairmnl.com/products/davines-oi-all-in-one-milk-multi-benefit-beauty-treatment-with-roucou-oil" title="HairMNL Davines OI All in One Milk: Multi-Benefit Beauty Treatment" data-mce-href="https://www.hairmnl.com/products/davines-oi-all-in-one-milk-multi-benefit-beauty-treatment-with-roucou-oil" target="_blank">OI All In One Milk</a><span data-mce-fragment="1"> </span>if you desire a moisturizing finish for a long-lasting style.</li>
<li data-mce-fragment="1">Apply<span data-mce-fragment="1"> </span><a data-mce-fragment="1" href="https://www.hairmnl.com/products/davines-oi-oil-50-ml-absolute-beautifying-potion-with-roucou-oil" title="HairMNL Davines OI Oil (50 mL/135 mL): Absolute Beautifying Potion with Roucou Oil" data-mce-href="https://www.hairmnl.com/products/davines-oi-oil-50-ml-absolute-beautifying-potion-with-roucou-oil" target="_blank">OI Oil</a><span data-mce-fragment="1"> </span>if you need an extra touch of shine and frizz-control.</li>
</ul>
</ul>
<p><iframe title="YouTube video player" src="https://www.youtube.com/embed/qB3E2MVC41E" height="315" width="560" allowfullscreen="" allow="accelerometer; autoplay; clipboard-write; encrypted-media; gyroscope; picture-in-picture" frameborder="0"></iframe></p>
<p><strong>OI Hair Butter 75ml</strong></p>
<ul>
<li>Work the product on the palm of the hand before application.</li>
<ul>
<li>
<strong>For medium to coarse hair:</strong><span> </span>apply to damp hair and leave on for 5-10 minutes. Rinse thoroughly.</li>
<li>
<strong>For medium to fine hair</strong>: apply to dry hair, leave on for 10 minutes. Rinse thoroughly. Proceed with the shampoo.</li>
<li>
<strong>For an extra nourishment treatment</strong>: apply before and after shampooing as indicated above.</li>
</ul>
</ul>
<ul data-mce-fragment="1"></ul>
<p data-mce-fragment="1">
</span><br data-mce-fragment="1">
<p data-mce-fragment="1"><strong data-mce-fragment="1">NATURAL ACTIVE INGREDIENTS:</strong></p>
<p data-mce-fragment="1"><em data-mce-fragment="1">Roucou oil</em><span data-mce-fragment="1"> </span>- Also known as annatto, this plant is very rich in beta-carotene (100 times more than carrots) and ellagic acid, and has strong anti aging and strong anti-oxidant action.</p>
<p data-mce-fragment="1"><strong>OI Shampoo: Absolute Beautifying Shampoo 280ml</strong></p>
<p data-mce-fragment="1"><em>Sunflower seed oil</em><span> </span>- Makes hair shine.</p>
<p data-mce-fragment="1"><strong>OI Conditioner: Absolute Beautifying Conditioner 250ml</strong></p>
<p data-mce-fragment="1"><em>Apricot butter</em><span> </span>- Softens, conditions, and soothes.</p>
<p data-mce-fragment="1"> </p>
<p data-mce-fragment="1"><strong data-mce-fragment="1"><span data-mce-fragment="1" class="specifics__title dav-main-title">FULL INGREDIENTS</span></strong></p>
<p><strong>OI Shampoo: Absolute Beautifying Shampoo 280ml</strong></p>
<p>AQUA / WATER / EAU, SODIUM LAUROYL METHYL ISETHIONATE, DISODIUM LAURETH SULFOSUCCINATE, SODIUM LAUROYL SARCOSINATE, COCAMIDOPROPYL BETAINE, SODIUM LAURYL SULFOACETATE, PANTHENOL, PARFUM / FRAGRANCE, BENZYL ALCOHOL, SODIUM METHYL 2-SULFOLAURATE, ACRYLATES/C10-30 ALKYL ACRYLATE CROSSPOLYMER, PPG-26-BUTETH-26, PHENETHYL BENZOATE, COCO-GLUCOSIDE, GLYCERYL OLEATE, SODIUM BENZOATE, PEG-40 HYDROGENATED CASTOR OIL, GLYCOL DISTEARATE, SODIUM HYDROXIDE, TRISODIUM ETHYLENEDIAMINE DISUCCINATE, POLYQUATERNIUM-7, CITRIC ACID, DISODIUM 2-SULFOLAURATE, AMODIMETHICONE, GUAR HYDROXYPROPYLTRIMONIUM CHLORIDE, C11-15 PARETH-7, HELIANTHUS ANNUUS SEED OIL / HELIANTHUS ANNUUS (SUNFLOWER) SEED OIL, SODIUM CHLORIDE, GLYCERYL STEARATE, GLYCERIN, LAURETH-9, CITRONELLOL, GERANIOL, TRIDECETH-12, BIXA ORELLANA SEED EXTRACT.</p>
<p data-mce-fragment="1"><strong>OI Conditioner: Absolute Beautifying Conditioner 250ml</strong></p>
<p data-mce-fragment="1">AQUA / WATER / EAU, CETEARYL ALCOHOL, GLYCERIN, DIMETHICONE, CETRIMONIUM CHLORIDE, BEHENTRIMONIUM CHLORIDE, CETYL ALCOHOL, BEHENTRIMONIUM METHOSULFATE, ETHYLHEXYL METHOXYCINNAMATE, PANTHENOL, PHENYLPROPYLDIMETHYLSILOXYSILI­CATE, BENZYL ALCOHOL, PARFUM / FRAGRANCE, PEN­TAERYTHRITYL TETRA-DI-T-BUTYL HYDROXYHYDRO­CINNAMATE, ISOPROPYL ALCOHOL, DIMETHICONOL, DISODIUM EDTA, CITRIC ACID, SODIUM BENZOATE, TO­COPHEROL, CITRONELLOL, BIXA ORELLANA SEED OIL.</p>
<p data-mce-fragment="1"><strong data-mce-fragment="1"><span data-mce-fragment="1" class="specifics__title dav-main-title" mce-data-marked="1">OI Liquid Luster 300ml</span></strong></p>
<p data-mce-fragment="1">PROPYLENE GLYCOL, ALCOHOL DENAT., AQUA / WATER / EAU, MYRISTYL ALCOHOL, PARFUM / FRAGRANCE, SILICONE QUATERNIUM-8, CETRIMONIUM CHLORIDE, BEHENTRIMONIUM CHLORIDE, C8-12 ACID TRIGLYCERIDE, GLYCERIN, PHENETHYL BENZOATE, POLYQUATERNIUM-11, ISOPROPYL ALCOHOL, CITRONELLOL, LACTIC ACID, GERANIOL, BIXA ORELLANA SEED EXTRACT, ALPHA-ISOMETHYL IONONE, LINALOOL, CITRIC ACID.</p>
<p data-mce-fragment="1"><strong>OI Hair Butter 75ml</strong></p>
<p data-mce-fragment="1"><span>AQUA / WATER / EAU, CETEARYL ALCOHOL, CETYL ALCOHOL, BEHENTRIMONIUM CHLORIDE, GLYCERIN, DIMETHICONE, CETRIMONIUM CHLORIDE, BEHENTRIMONIUM METHOSULFATE, BEHENYL ALCOHOL, POLYGLYCERYL-10 PENTASTEARATE, GLYCERYL STEARATE, QUATERNIUM-87, PARFUM / FRAGRANCE, ISOPROPYL ALCOHOL, BENZYL ALCOHOL, SIMMONDSIA CHINENSIS SEED OIL / SIMMONDSIA CHINENSIS (JOJOBA) SEED OIL, C15-19 ALKANE, DIMETHICONOL, SILICONE QUATERNIUM-22, SODIUM BENZOATE, STEARAMIDOPROPYL DIMETHYLAMINE, DISODIUM EDTA, ORYZA SATIVA CERA / ORYZA SATIVA (RICE) BRAN WAX, DIPROPYLENE GLYCOL, POLYGLYCERYL-3 CAPRATE, CITRIC ACID, POLYGLYCERYL-3 POLYRICINOLEATE, SORBITAN ISOSTEARATE, COCAMIDOPROPYL BETAINE, LACTIC ACID, TOCOPHEROL, CITRONELLOL, GERANIOL, PALMITAMIDOPROPYLTRIMONIUM CHLORIDE, PROPYLENE GLYCOL, BIXA ORELLANA SEED OIL.</span></p>
<span data-mce-fragment="1">In line with Davines' mission of </span><em data-mce-fragment="1">sustainable beauty</em><span data-mce-fragment="1">, this is a </span><strong data-mce-fragment="1">Zero Impact</strong><span data-mce-fragment="1"> (carbon-neutral) product, which means the carbon dioxide emissions generating by the creation of this product's packaging are offset by purchasing carbon credits that go to the creation and protection of forests in Italy, Costa Rica, and Madagascar.</span>
<div style="text-align: center;" data-mce-style="text-align: center;"></div>
<ul></ul>
<h3><strong><span style="line-height: 1.4;" data-mce-style="line-height: 1.4;"></span></strong></h3>
Davines OI Ultimate Softness & Silkiness Therapy with FREE OI Hair Butter 75ml