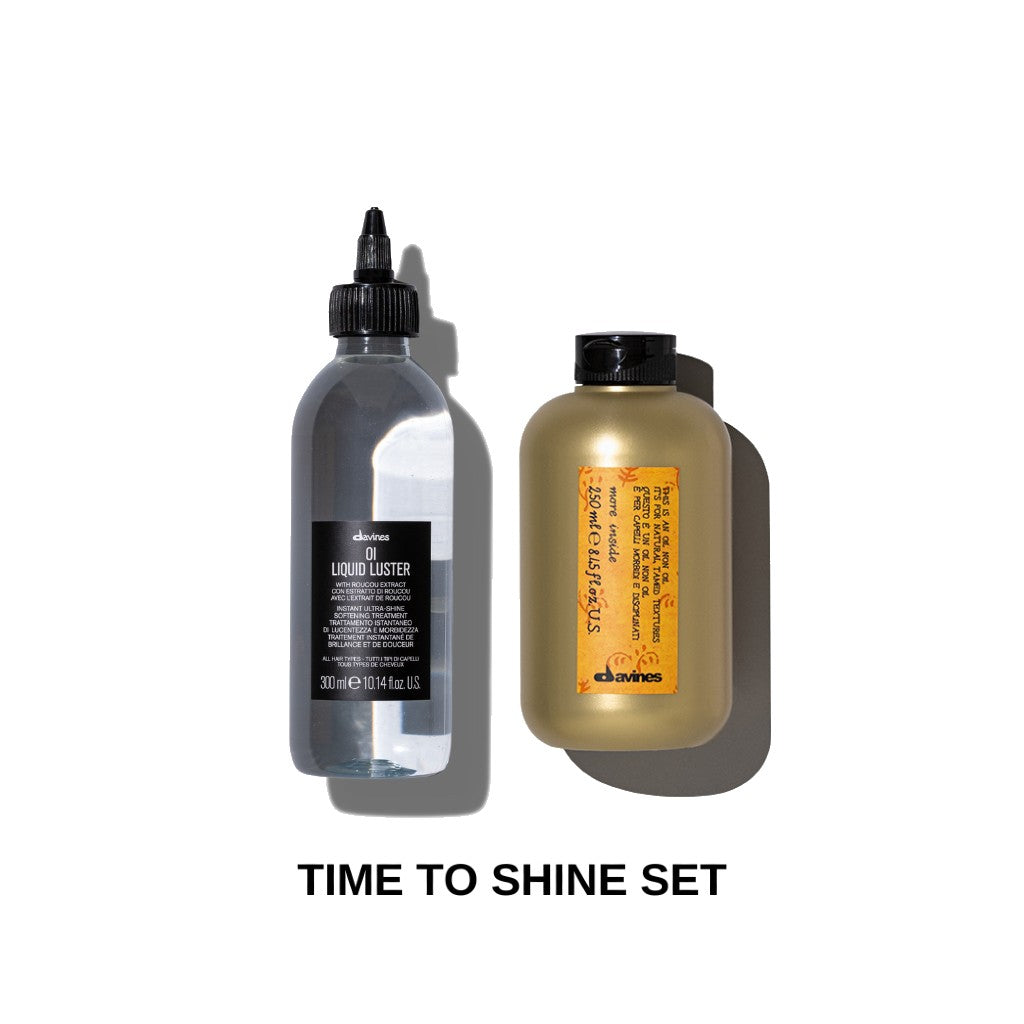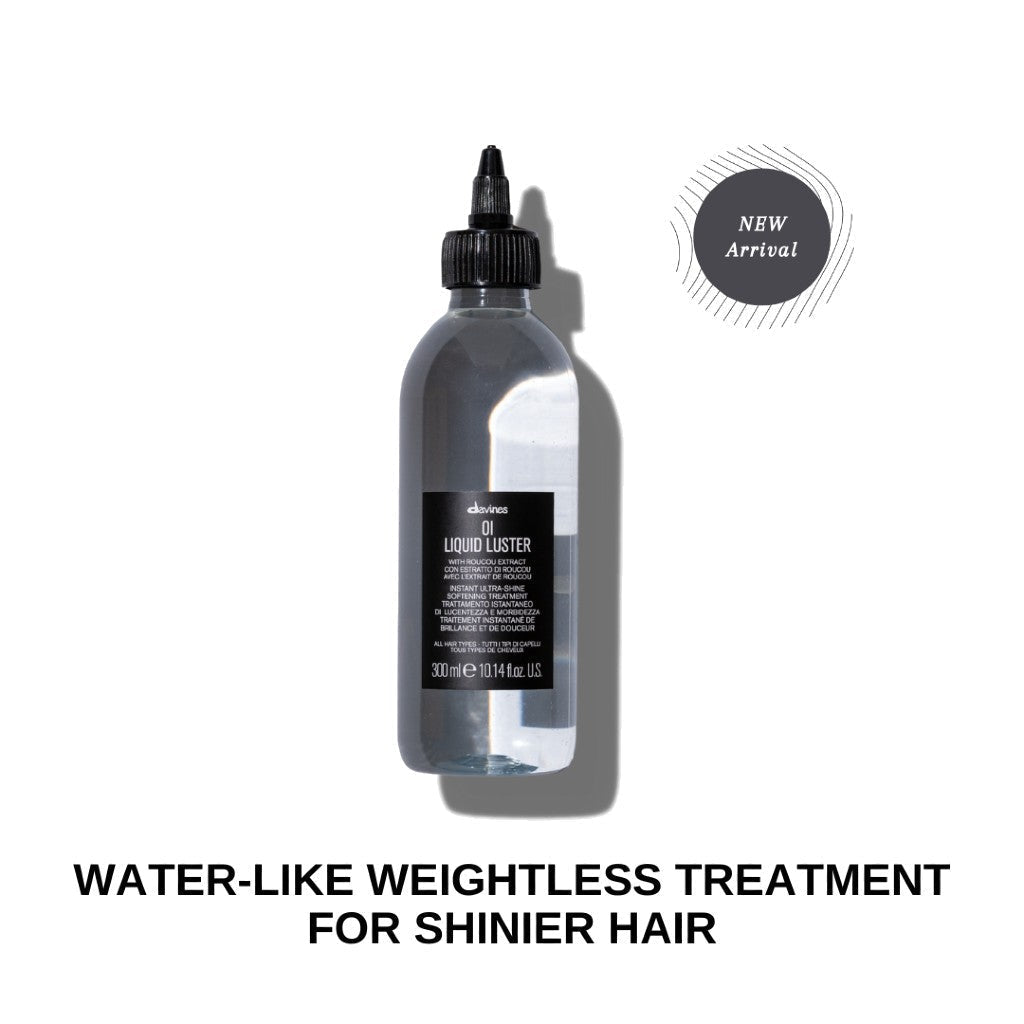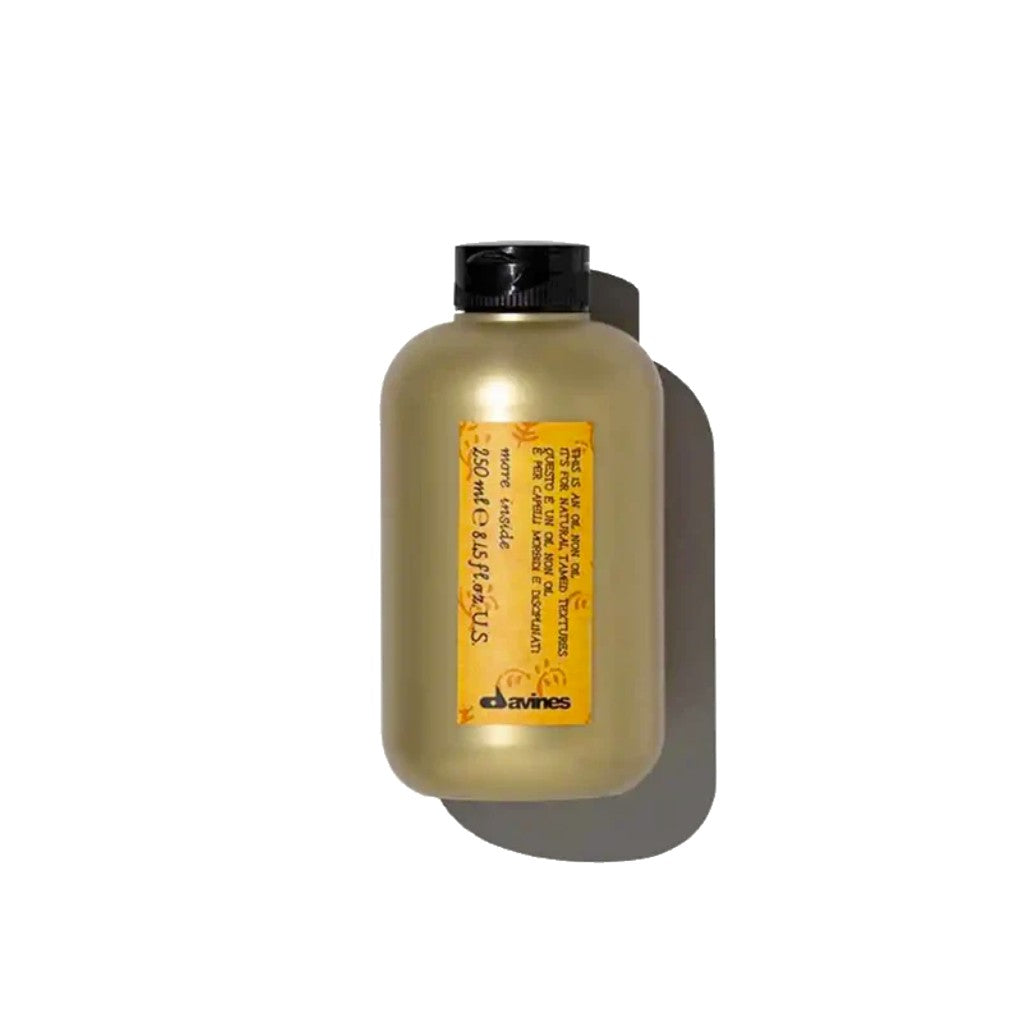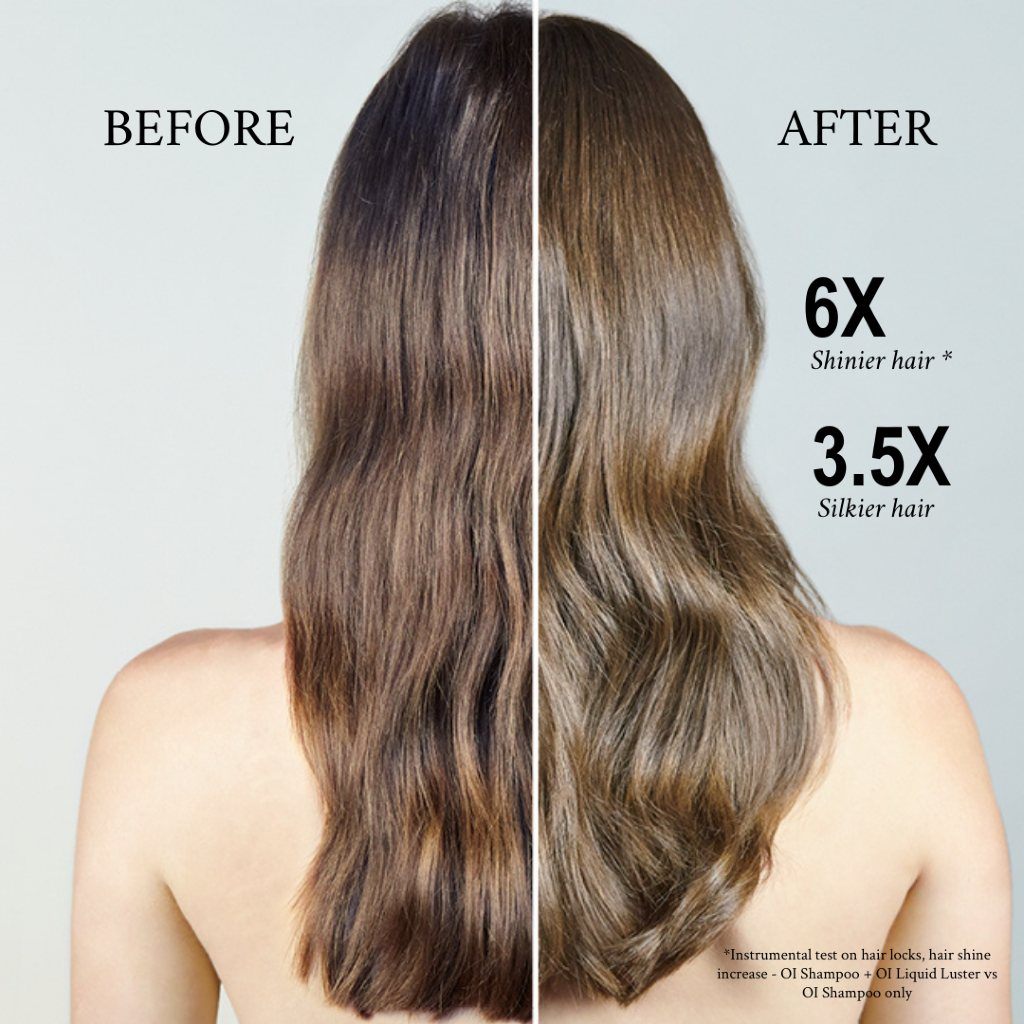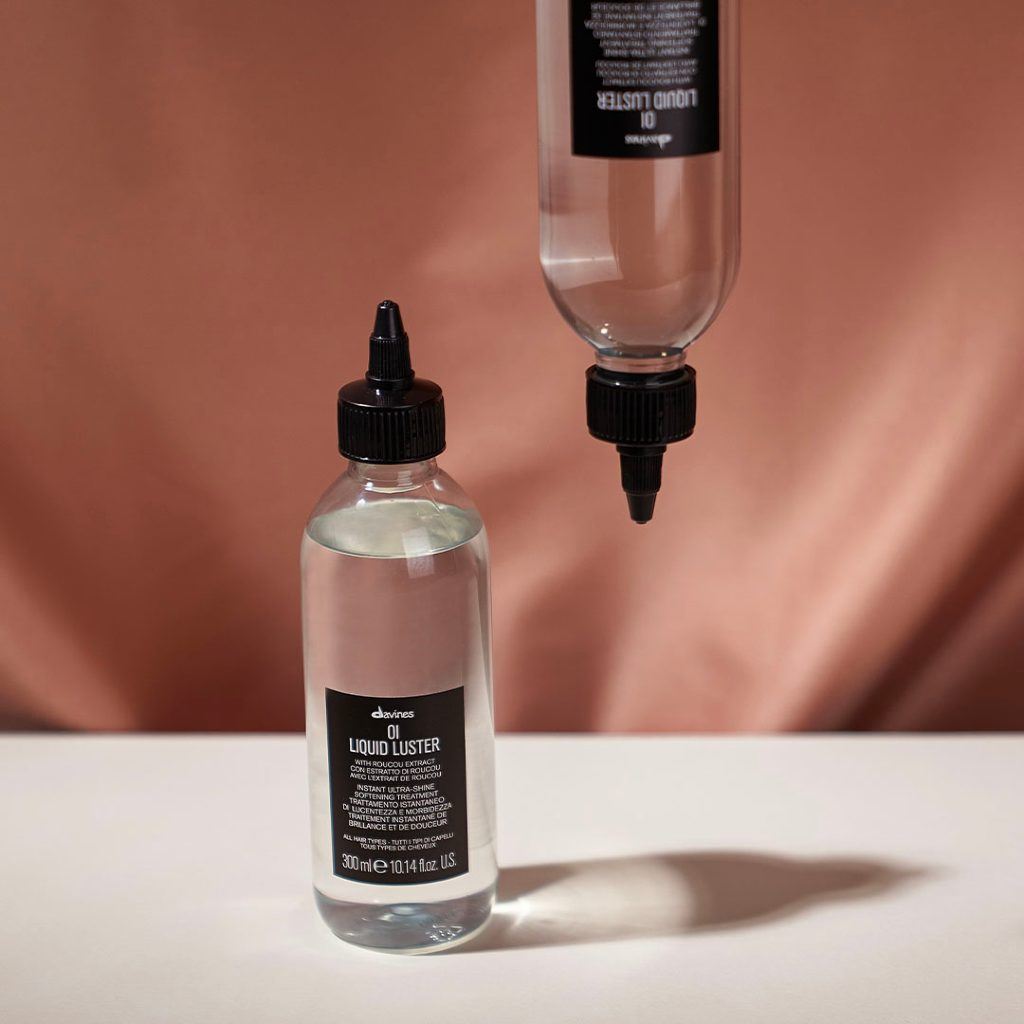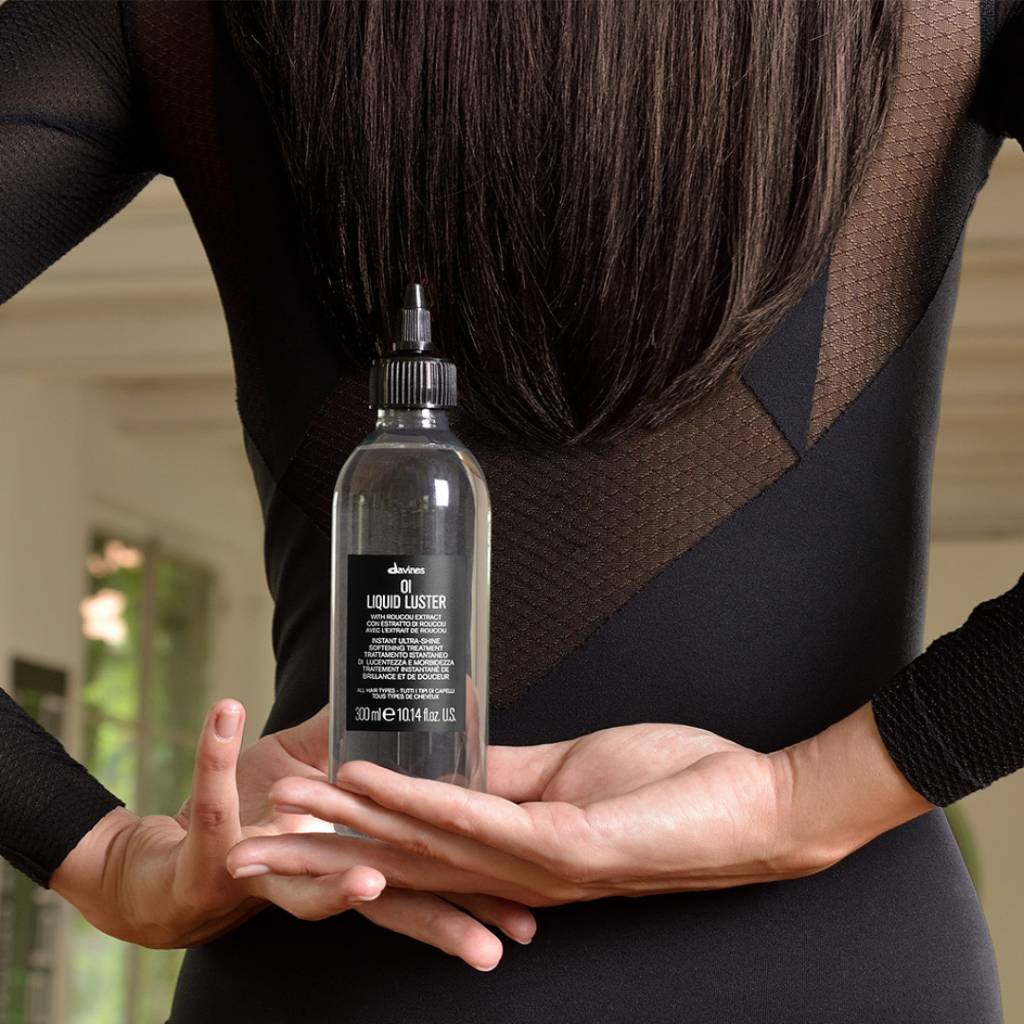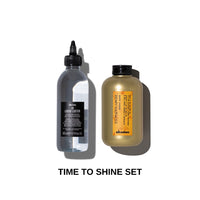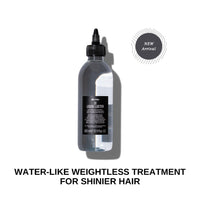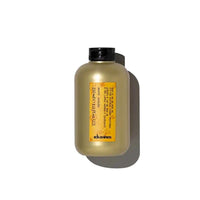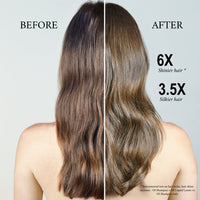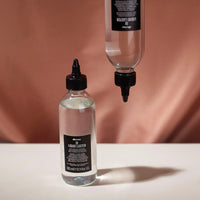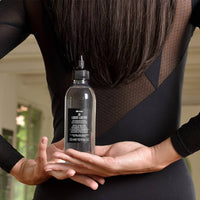 Davines OI Time to Shine Set
*Special Offer: FREE Liquid Spell Reinforcing Bodifying Fluid 125ml (Until supplies last)*

All the products in the OI line contain oil extracted from Roucou, a plant native to the Amazon, it is very rich in beta-carotene (100 times more than carrots) and has a restructuring action on hair and favors its growth.
OI Liquid Luster 300ml
If your hair has appeared dull, drab and limp lately, we have the perfect solution for you: the new OI Liquid Luster, a treatment with a liquid water-like texture that is able to moisturize hair and leave it shiny and soft, providing a WOW effect in just a few seconds.
This is an Oil Non Oil 250ml
Lightweight hair oil for natural-looking and hydrated texture. Adds structure and definition to hair, smoothing frizz without leaving any residue.
Liquid Spell Reinforcing Bodifying Fluid 125ml
Leave on treatment for sensitized or fine hair. It strengthens and compacts the hair structure giving vitality and body to the hair that looks healthier, silky and naturally shiny.
<p><strong>OI Liquid Luster 300ml</strong></p><ul><li>Improves the quality of the hair, leaving it incredibly healthy and soft, making it easier to comb, blow dry and style.</li><li>Liquid, transparent and light texture. It does not weigh hair down and it works quickly, helping you save precious time.</li><li>Formula is rich in moisturizing agents that tame frizz and control hair making it able to reflect the light better.</li></ul><p><strong>This is an Oil Non&nbsp;Oil 250ml</strong></p><ul><li>Hair is smoothed and silky without any greasy residue.</li><li>Gives texture.</li><li>Moisturizes.</li><li>Wet effect.</li><li>Anti-frizz effect.</li><li>Creates natural looks.</li><li>Paraben-free and with no added colorants.</li></ul><p><strong>Liquid Spell Reinforcing Bodifying Fluid 125ml</strong></p><ul><li>It strengthens and compacts the outer hair fiber.</li><li>It gives body and tone.</li><li>It gives softness and shine to the hair.</li><li>Ideal before drying the hair to prevent damage caused by heat.</li></ul>
<br data-mce-fragment="1"></span><strong data-mce-fragment="1"><span data-mce-fragment="1" class="specifics__title dav-main-title">HOW TO USE</span></strong></p>
<div data-mce-fragment="1" style="text-align: left;" data-mce-style="text-align: left;"><strong data-mce-fragment="1"><span data-mce-fragment="1" class="specifics__title dav-main-title">OI Liquid Luster 300ml</span></strong></div>
<ul data-mce-fragment="1">
<li data-mce-fragment="1">After washing your hair with<span data-mce-fragment="1"> </span><a data-mce-fragment="1" href="https://www.hairmnl.com/collections/davines-oi/products/davines-oi-shampoo-280-ml-absolute-beautifying-shampoo-with-roucou-oil" title="HairMNL Davines OI Shampoo: Absolute Beautifying Shampoo with Roucou Oil" data-mce-href="https://www.hairmnl.com/collections/davines-oi/products/davines-oi-shampoo-280-ml-absolute-beautifying-shampoo-with-roucou-oil" target="_blank"><span data-mce-fragment="1" style="text-decoration: underline;" data-mce-style="text-decoration: underline;">OI Shampoo</span></a>, towel dry your hair to remove any excess water.</li>
<li data-mce-fragment="1">Apply<span data-mce-fragment="1"> </span><strong data-mce-fragment="1">OI Liquid Luster</strong><span data-mce-fragment="1"> </span>on lengths and ends only, massage to fully saturate and rinse thoroughly. There are no leave-in times, therefore the treatment is super-fast and immediately effective.</li>
<li data-mce-fragment="1">Lastly, you can use the other products in the<span data-mce-fragment="1"> </span><meta charset="utf-8"> <span data-mce-fragment="1"><a data-mce-fragment="1" href="https://www.hairmnl.com/collections/davines-oi" title="HairMNL Davines OI for Superior Softness &amp; Shine" data-mce-href="https://www.hairmnl.com/collections/davines-oi" target="_blank">OI line</a></span> as the finishing touch to a perfect blow dry.</li>
<ul data-mce-fragment="1">
<li data-mce-fragment="1">Apply<span data-mce-fragment="1"> </span><a data-mce-fragment="1" href="https://www.hairmnl.com/products/davines-oi-all-in-one-milk-multi-benefit-beauty-treatment-with-roucou-oil" title="HairMNL Davines OI All in One Milk: Multi-Benefit Beauty Treatment" data-mce-href="https://www.hairmnl.com/products/davines-oi-all-in-one-milk-multi-benefit-beauty-treatment-with-roucou-oil" target="_blank">OI All In One Milk</a><span data-mce-fragment="1"> </span>if you desire a moisturizing finish for a long-lasting style.</li>
<li data-mce-fragment="1">Apply<span data-mce-fragment="1"> </span><a data-mce-fragment="1" href="https://www.hairmnl.com/products/davines-oi-oil-50-ml-absolute-beautifying-potion-with-roucou-oil" title="HairMNL Davines OI Oil (50 mL/135 mL): Absolute Beautifying Potion with Roucou Oil" data-mce-href="https://www.hairmnl.com/products/davines-oi-oil-50-ml-absolute-beautifying-potion-with-roucou-oil" target="_blank">OI Oil</a><span data-mce-fragment="1"> </span>if you need an extra touch of shine and frizz-control.</li>
</ul>
</ul>
<p><iframe width="560" height="315" src="https://www.youtube.com/embed/qB3E2MVC41E" title="YouTube video player" frameborder="0" allow="accelerometer; autoplay; clipboard-write; encrypted-media; gyroscope; picture-in-picture" allowfullscreen=""></iframe></p>
<p><strong><meta charset="utf-8">This is an Oil Non Oil 250ml</strong></p>
<ul>
<li>Apply a small amount of product to dry hair and then arrange it as you wish. </li>
<li>
<meta charset="utf-8">Depending on hair density, length and desired effect, apply between 6 to 10 grams of product.</li>
</ul>
<p data-mce-fragment="1"><strong>Liquid Spell Reinforcing Bodifying Fluid 125ml</strong></p>
<ul data-mce-fragment="1">
<li data-mce-fragment="1"><span>The no gas dispenser transforms the liquid formulation in a soft mousse, easy, quick and pleasant to apply.</span></li>
<li data-mce-fragment="1"><span>Apply 3-4 sprays to the hair evenly from base to ends, then comb through. Finally blow dry and style as desired.</span></li>
<li data-mce-fragment="1">
<strong>Liquid Spell Reinforcing Bodifying Fluid </strong>can be used in combination with the usual hair products, applying it after scalp serums and before hair treatment or styling products.</li>
</ul>
<ul data-mce-fragment="1"></ul>
<p data-mce-fragment="1">
</span><br data-mce-fragment="1">
<p data-mce-fragment="1"><strong data-mce-fragment="1">NATURAL ACTIVE INGREDIENTS</strong></p>
<p data-mce-fragment="1"><strong data-mce-fragment="1"><span data-mce-fragment="1" class="specifics__title dav-main-title" mce-data-marked="1">OI Liquid Luster 300ml</span></strong><em data-mce-fragment="1"><br>Roucou oil</em><span data-mce-fragment="1"> </span>- Also known as annatto, this plant is very rich in beta-carotene (100 times more than carrots) and ellagic acid, and has strong anti aging and strong anti-oxidant action.</p>
<meta charset="utf-8"><strong>This is an Oil Non Oil 250ml</strong>
<ul>
<li>
<em>Extra Moisturising Factor</em> - A synergy of different ingredients with high moisturizing power that facilitate the deposit of water molecules on the hair shaft. The gradual release of these ingredients enhances product performance and keeps hair healthy and moisturized longer.</li>
<li>
<em>Extreme Bounce Factor</em> - A combination of latest-generation raw materials, including a three-dimensional resin that gives hair a defined, bouncy structure because of its unique molecular configuration.</li>
</ul>
<p> </p>
<p><strong><span data-mce-fragment="1" class="specifics__title dav-main-title">FULL INGREDIENTS</span></strong></p>
<p><strong data-mce-fragment="1"><span data-mce-fragment="1" class="specifics__title dav-main-title" mce-data-marked="1">OI Liquid Luster 300ml<br></span></strong>PROPYLENE GLYCOL, ALCOHOL DENAT., AQUA / WATER / EAU, MYRISTYL ALCOHOL, PARFUM / FRAGRANCE, SILICONE QUATERNIUM-8, CETRIMONIUM CHLORIDE, BEHENTRIMONIUM CHLORIDE, C8-12 ACID TRIGLYCERIDE, GLYCERIN, PHENETHYL BENZOATE, POLYQUATERNIUM-11, ISOPROPYL ALCOHOL, CITRONELLOL, LACTIC ACID, GERANIOL, BIXA ORELLANA SEED EXTRACT, ALPHA-ISOMETHYL IONONE, LINALOOL, CITRIC ACID.</p>
<p data-mce-fragment="1"><strong>This is an Oil Non Oil 250ml<br></strong>AQUA / WATER / EAU, ALCOHOL DENAT., POLYQUATERNIUM-10, BENZYL ALCOHOL, PEG-40 HYDROGENATED CASTOR OIL, METHYL GLUCETH-20, SODIUM BENZOATE, VP/DIMETHYLAMINOETHYLMETHACRYLATE COPOLYMER, PARFUM / FRAGRANCE, CITRIC ACID, HYDROLYZED CORN PROTEIN, HYDROLYZED WHEAT PROTEIN, HYDROLYZED SOY PROTEIN, PHENOXYETHANOL, CAPRYLYL GLYCOL, LEUCONOSTOC/RADISH ROOT FERMENT FILTRATE.</p>
<p data-mce-fragment="1"><strong>Liquid Spell Reinforcing Bodifying Fluid 125ml<br></strong>AQUA / WATER / EAU, POLYSORBATE 20, PROPANEDIOL, PARFUM / FRAGRANCE, ALCOHOL DENAT., 1,2-HEXANEDIOL, COCO-BETAINE, POLYQUATERNIUM-11, DISODIUM EDTA, POLYQUATERNIUM-53, SOY AMINO ACIDS, WHEAT AMINO ACIDS, CITRIC ACID, GLYCINE, LYSINE HCL, POLYESTER-37, PVP, SODIUM CHLORIDE, CAPRYLHYDROXAMIC ACID, ARGININE HCL, SERINE, THREONINE, POLYACRYLAMIDOPROPYLTRIMONIUM CHLORIDE, POLYQUATERNIUM-55, QUATERNIUM-18, PHENOXYETHANOL, BEHENTRIMONIUM CHLORIDE, BENZYL ALCOHOL, GAMMA-DOCOSALACTONE, ALPHA-ISOMETHYL IONONE, CAPRYLYL GLYCOL, GLYCINE SOJA STEROLS / GLYCINE SOJA (SOYBEAN) STEROLS.</p>
<span data-mce-fragment="1">In line with Davines' mission of </span><em data-mce-fragment="1">sustainable beauty</em><span data-mce-fragment="1">, this is a </span><strong data-mce-fragment="1">Zero Impact</strong><span data-mce-fragment="1"> (carbon-neutral) product, which means the carbon dioxide emissions generating by the creation of this product's packaging are offset by purchasing carbon credits that go to the creation and protection of forests in Italy, Costa Rica, and Madagascar.</span>
<div style="text-align: center;" data-mce-style="text-align: center;"></div>
<ul></ul>
<h3><strong><span style="line-height: 1.4;" data-mce-style="line-height: 1.4;"></span></strong></h3>
This works
So glad I found this-it makes my hair softer instantly